Colombo family soldier Ilario Sessa is headed back to prisonColombo crime family
soldier
Ilario Sessa
has been sentenced to a year and a day in prison for a parole violation.
According to prosecutors the 52-year-old
mobster
also known as "
Fat Larry
" had made contact with some of his old
mafia
associates while working as a used car salesman in Brooklyn. According to his lawyer, James Froccaro said: "
His old friends were trying to help him make legitimate money and a living in the used car business.
" But the feds noted his use of numerous burner phones to make contact with at least two of his old
Colombo family
associates from 2017-18.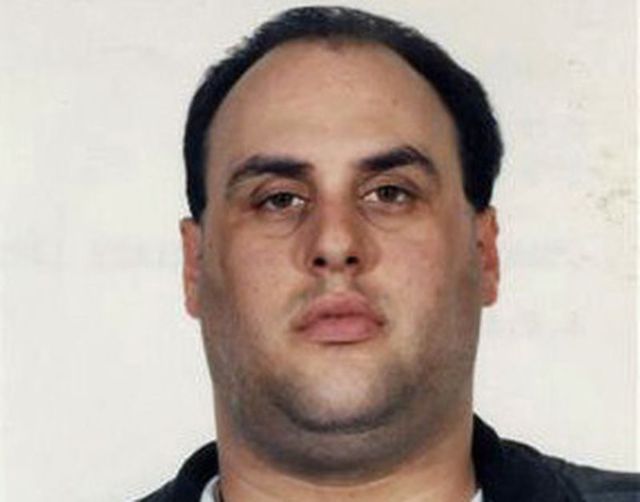 "Ilario (Fat Larry) Sessa"
This was a direct violation of his parole and when sentencing him the judge said
"When someone goes through extraordinary lengths by using six disposable phones there's an obvious attempt to evade the probation departments condition
" according to the NY Daily News
report
. This is the second time he has been sent back to jail for violating his parole restrictions. He previously served five months behind bars for a similar violation.
Sessa did 87 months in the can after pleading guilty to racketeering charges back in 2012. He was also sentenced to serve a three-year term of supervised release. After yet another violation the judge said:
"It is a concern that there is a seeming lack of understanding or appreciation or respect for the law.
" The defense asked that Ilario Sessa be sentenced to time served because of various health problems which cause him to have multiple hospital stays and constant medical attention.
The
Colombo family
wiseguy suffers from multiple medical problems including morbid obesity, lupus, diabetes, heart disease, and spinal stenosis. He has been forced to use a walker and is said to be awaiting surgery to repair blockage to his heart along with a spinal procedure needed to help increase his mobility. The
New York Mafia
soldier did get a bit of a break with the 1-day addition to his sentence making his eligible for time off due to good behavior.
According to reports Sessa was initiated into the
Colombo family
by acting boss
Andrew (Mush) Russo
back in 2011 while behind bars at the Metropolitan Detention Center. Now he can't seem to find a way to keep himself out.