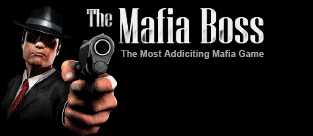 Dear Teembeers here we go with the review of the round 766. We saw return of banking rules to 75%. After an interesting change in banking in round 764 due in round 766 this returned to usual 75% banking in either personal, or family safe, so we had return to banking and bankers. Let's hope Teembee will soon be ready for 100 % banking and bank stealing.
Leaf got the Jackpot and based on his net-worth it looked like an easy win. His win was not challenged. The continuous war between Brotherhood and IU is more interesting in GRD than game.

Family ranks pretty much same as usual. The main question is who will invest in family rank and who will push for indy ranks. Lately we see the dominate looters fams getting ranked.

Killer ranks this round interesting to watch in both free and supporters ranks. Dabaws in supporter ranks and xbox in free ranks both had a nice run and granted gold medals in their tier.

Ranks were as follows:



-Level 4-


1. Leaf $24,914,932,472,144
2. Mahnic $6,001,883,978,173
3. Gale977 $1,617,162,393,421

Leaf had a really easy win. Considering the usual value in level 4 everything was quite low net-worth, especially with the way it has been in the past; extremely low in net-worth. In fact if we add all other 9 top level 4 tiers values, this total value would be little above 12 trillion and just half the value Leaf used to take the win.



from Mahnic
Id like to thank Lopov for hitting my Ops. It really made me focus in on using my turns for looting. I couldnt have done it without that motivation. Thanks big guy!

Interesting Mahnic, he added this latter:



from Mahnic
zika is telling me they are dieing for an interview


Ok but who is zika?




-Level 3-


1. Luckyboy $3,001,141,754,841
2. DUB $2,832,419,436,442
3. TimHortons $1,434,635,554,043

Level 3 was very cheap too. In this round level 3 gold wouldn't have been enough to have level 3 bronze in round 764. It seems that just a change in banking values allowed in safe is making a big difference how much specific tiers are paid.



from Luckyboy
It was my 2nd round with pinoy and it was good. Everyone did a great job and putting lots of efforts from the start to the end. Anyway i really appreciate the medal given to me by the fam.
(:

-Level 2-


1. greenes $2,003,425,842,538
2. Fatal $1,600,278,416,008
3. NewLander $508,642,095,499

Gold medal in level 2 was 2 trillion and silver was 1.6 trillion. Almost same amounts were needed like in past round, Bronze was paid at 500 million. This was the only tier where the values were more or less like usual.



from FATAL
I don't need no pill to speak my mind I don't need that I make people pay me for my time, yeah I need that And I see your girl like all the time, all the time tho I can't tell you if she's yours or mine

-Level 1-


1. Intrepid $3,002,459,834,241
2. Comba $2,000,313,753,340
3. chopshopcharlie $1,079,051,262,989

In level 1 we saw an opposite situation as far as tiers. Everything was paid more than double than in past round. Gold at 3 trillion and silver and bronze was respectively 2 and 1 trillion. Are we returning to overspending in level 1? Gold and silver in level 1 could easily jump in level 2 and get gold and silver in level 2.



from Leith2
I was Interpid last round. The family ranked me with 1st in lev 1. Thanks to all the helped and thx to thr fam for the rank. Family ranks we rather good as well. This family will soon be unstoppable.

from chopshopcharlie
Hi there. Not much I can say about last round, been busy in RL, so I haven't been on as much as I usually am. We ended the round pretty good though. Medal in level 1, top 5 in level 4, top 5 killer, and top 10 family. Thank you Capo family.

In supporter killer ranks, we saw dabaws going strong and calling out Brotherhood players to hit him. However, he got zeroed in last day but this didn't help the followers to surpass his kill count.

Totals were under 20 million kills and I was surprised no one pushed to jump in gold. 2nd place was worth 16 million and 3rd 15 million kills.



-Best Supporter Killers-


1. dabaws 18,138,416
2. Jackie_D-Amico 16,420,708
3. Leadbelly 15,276,902



from Jackie_D-Amico
Blow me

Hmm Jackie. See Leadbelly reply and there's more of this conversation in Ted Mosby section.



from LeadBelly
There was an intense fight for killer gold. I was leading the charge and on the last day dabaws showed up with over a million defensive units and took to the streets killing the bots. He took a quick lead until he was zeroed by daniele. Jackie Damico was in a third place killer spot when he asked me to please not kill anymore so he could his very first killer silver. I respected the old chap and let him get his glory. I ended with killer bronze.


Free Killers were pretty interesting this round. Towards the day 5 mark of this round, iTasteLikeCandy was looking like she was in a great situation to take the gold, but how the round was running to its end xbox pushed and made a proper difference in kill counts finishing first with 500,000 kills above iTasteLikeCandy.

Killings ranks were quite interesting to watch this round.



-Best Free Killers-


1. xbox 1,701,532
2. iTasteLikeCandy 1,278,089
3. HaMMeR 930,148


In family ranks IU_RU_HQ had a win with 5 trillion above Inner_Circle in second position. Pinoy_N_Co were 3rd with 750 billion less in their safe, quite a close call. Brotherhood was fourth with 13 trillion ICS closed top 5 families with 6.4 trillion.

Lower part of the ranking table had UC_avengers, IU_LOCO_GHOSTS, Special_Needs, SouthSide_Elite and a returning family of CapoDiTuttiCapi in 10th place. Drama family disbanded and Capo entered in ranks, rest of families are the usual one's getting the family ranks. Most suspense was between Special_Needs and SouthSide_Elite were 346 billion were difference between 8th and 9th place.



-Collecting Family-


1. IU_RU_HQ LOPOV $20,602,754,888,035
2. Inner_Circle TruMafioso $15,611,732,374,346
3. Pinoy_N_Co THEALLM1GHTY $14,873,220,083,455
4. Brotherhood TimHortons $13,039,957,210,325
5. ICS StaleGale $6,454,201,575,102




from Mahnic
Pinoy N Co had a very strong round of looting. Id like to
say thanks to all of the guys who contributed looting. Great team work! Id also like to welcome all our new members!




from TonyGiovanni
It was productive to say the least. Got 3 tiers i believe and got ond killer rank. All went well if i should say so myself


I didn't had much responses this round.


We still have few crews doing the unions and not getting ranked. I tried to explain to both Edgar_Hoover of US_STATE_LAW and Marko_Marjanovic of Eastern_Europe_Mob that making unions aren't allowed, and both just ignored me…

I also contacted another returning family the infamous Skidmark_united. Their return is a farewell to one of teembee legends KittyKali who passed away. Rest in peace Kitty. I asked skids how was their round. These were the replies:




from SexualChocolate
Played a good amount of naked Twister. Fun was had
but it sure was a mouthful..

from The_Spaniard
Mouthful? More like oraficeful





from The_Spaniard
Orificeful.

from Matty
Difficult. Kitty brought us back together once again as was always her way.


Ok we arrived to our

BROWN SEA CUCUMBER

award section...
Section a) Didnt reply me
Section b) Hit me in game - very, very, very bad people,
Section Ted Evelin Mosby) Ones who send me recruiting messages, invites, non-business related messages

& NO, no free turns for that as usual...

BROWN SEA CUCUMBER reward for round 766

Section A)
iD
TruMafioso
Comba
LOPOV
siilentbob
Roger
infinite-1
Hollywood_Hubert
nexus
TeAsE
blink
MaXx
Gale
Chrispy

This list is getting bigger.


Section B)
from takahashi_h
takahashi_h raided your headquarter while no one was there and ganked $22,562,500 from you.

Got 3 hits in… takahashi_h got me for real


Section Ted Evelin Mosby)



from Chisora
------
Hello, I have a message from Leaf. He wants to let everyone know that he has a big penis, and he will jizz on the game whenever he wants. Nobody here can handle his jizz. So if he chooses to jizz he will succeed in jizzing. Whenever he let's others jizz it is because they have swallowed the load. As a reward for swallowing such a large load he allows them to spunk over the game. If anybody would like to spunk on the game one round then Leaf would like them to open wide and prepare themselves for his loch ness monster. Contact Brent if you believe you can handle the load. He has taken it many times and is the expert on the field.

Oh ok "thank you" Chisora



from Slevin_Kelevra
want an invite

No, thank you Slevin



from Jackie_D-Amico
I don't like how you never ask me questions for your blog. It makes me feel unimportant.

So I told him: U just got entry in ted mosby section




from Jackie_D-Amico
That's not cool

It means you didn't got in top 3 for a while .... mostly messaging only top 3 in each ranks.



from Jackie_D-Amico
I got 2nd in killers last round. But it's cool. I didn't want to talk to you
anyways...lol I'm just playing with you bro....jeeez

Then I send him a request for his quote but the reply was not cool.



from TonyGiovanni
Dusk talk to u bout info from last round?

Nope, noting come in TonyGiovanni


NOW, we arrived to the awards section! The one with real turns
.

The reward is called

LOOSE CANNON

. But, I personally call it

Bartholomew Simpson Foundation Reward

.

This is awarded to a single person each round that does the most courageous or most random and goofy thing of the round and will bring 15,000 turns to the winner.

This round winner is mrDurden for his reaction and ultimatum to his bosses in case they don't give him level 3 gold. Well done!

Please contact Tiki for your reward, it may help you in making your threats real
You think you have someone to propose for the Bartholomew Simpson Foundation Reward aka Loose Cannon award? Contact me (Blogger) in game!