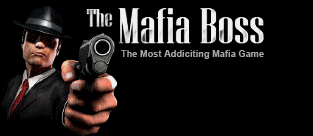 Dear Teembeers here we go with the review of 776.We saw yet another festive round, so happy New Year and all what it comes with fellow Teembeers. Let's hope in a better 2017!
Now back to business. Rules were as usually with one slight change. No cap on added won turns. Not a big change game wise beside maybe El_chapo building high quite early.. Pretty much expected JP win for Scotland_yard & BigAnT23 who was looking like a JP goer after turbo vs at the beginning of the round. Win was not challenged but looked quite expensive.

Family field was showing Pinoys as top dogs confirmed with gold medal at EOR. Unions ranks lately are showing SMP aka Scotland_yard as a most money making crew in game with players ready to spend to collect above the opposition. Killer ranks was pretty much same ole story. No free KPS no big kills. And Supporter killer were almost same as past round with two top killers is same ranked in same order.

Okay lets see the game results:




LEVEL RANKS





-Level 4-


1. BigAnT23 $37,047,255,317,950
2. ThirtyRack $25,002,569,839,932
3. Mitsui $10,713,590,792,033

BigAnT23 got this Jackpot by force. It was obvious he's building for it during last 2 days of round and the win at end was uncontested. He collected quite a bit. During the last part of round he got hit few pretty hard by I_MEGAFLOWERED_U union but not zeroed. And his ops looked intact. However, in round 776 level 4 was quite an expensive one.



from BigAnT23
You cry I cry....you laugh I laugh.....you jump off a cliff I laugh even harder😊

Thank you BigAnT23, I'm not sure to whom it was directed.



-Level 3-


1. Sergei_Mikhailov $9,008,677,591,353
2. Wolfgang $8,006,999,980,919
3. LuckyNate $7,000,188,642,785

Level 3 saw top ranks quite high in net worth but with Scotlands yard money in game it was expected to see expensive level medals in tiers. However, the Gold went to Sergei_Mikhailov of I_MEGAFLOWERED_U at the end. Quite a surprise.



from Sergei_Mikhailov
No comment.

Hmm, Thank you Sergei for replying



from Wolfgang
I don't know who you are. I don't know what you want. If you are looking for a quote, I can tell you I don't have one. But what I do have are a very particular set of skills; skills I have acquired over a very long career. Skills that make me a nightmare for people like you. If I gave you a quote, that'll be the end of it. I will not look for you, I will not pursue you. But if you don't stop asking me for one, I will look for you, I will find you, and I will kill you. Love, Wolfgang

Catch me if you can Wolfie



-Level 2-


1. Hollywood_Hubert $1,430,863,752,020
2. Skumskurin $1,308,039,143,979
3. SmAcK_CiTy $1,003,779,849,008

Level 2 went with gold for 1,4 trillions to Hollywood_Hubert. Considering the amount of cash in game it was not expensive at all and cheapest tier to rank in this round. Another surprise.



from Hollywood_Hubert
won level 2 gold and 30k for everyone in my family this round. not bad for having only 3t. did i just read eck was banned because he wanted cheap jp wins? haha yeah i would make the site non jps just so nobody else gets that craZy idea.

Interesting Eli. Keeping it not expensive it's a virtue of some but not all players, I was told.



from Skumskurin
The Russian Cartel has brought me in with open arms, I could not have asked for better family to begin with! Scorpion and Jam are great leaders

from Skumskurin
haha sorry im shocking at these things.
I can give you a trolly quote if you like XD

No, no, no, more trolly replies please.... I get enough of em.




-Level 1-


1. BONO $2,000,015,149,300
2. 665 $1,400,193,037,218
3. hazmoore $1,000,425,459,721

In level 1 we saw gold given to BONO with 2 trillion of net worth. This round level 1 was paid above the usual 4 peanuts and two beans. In fact level 1 gold net worth would grant gold in level 2 gold if player jumped levels… Interesting.



from hazmoore

very good round! thx to my fam to rank me 3rd at lvl1..
can u double fam prize?
Sure I can double anything. Close you eyes snap with you middle and little fingers 257,856,858 times without blinking and it is done!




SUPPORTER KILLERS



In supporter killer ranks Top two places liked exactly the same as in round 764. The difference was Xiken went on spree earlier. And this time he were not twice the value of Rogers kills in silver place. Jamrock towards end of round managed to jump above Dub for bronze medal. Supporter kills are not very high. But with hitting between the two main unions and other overbuilding it s not easy to find targets and hit em without risks. This reflects in kill numbers.



-Best Supporter Killers-


1. Xiken 2,868,494
2. Roger 1,933,126
3. Jamrock 1,412,752



from Jamrock

We messed up a bit with eor, we were way clear in 4th family rank, so we could have done a bit better than we did with indi ranks. But, we'll do better this. We've got a great team. And as it always is, it was fun killing. I got taken out like 5 times, lost like 500kk DUs in total
But, yh it was fun.




FREE KILLERS



Free killers gold was little under 500 million kills. Surely no Kps out of bot regeneration has changed the killer ranks in both free and supporter levels by a large margin. Shy was able to get the gold and it didn't look like there was any risk in someone taking a last minute try for gold. However, killer ranks now looks more interesting when players have to actually do some killing for kill counts.



-Best Free Killers-


1. Shy 495,426
2. Wishbone 350,757
3. Poise 277,628

Unfortunately this was the only tier I couldn't get any reply from our fellow players.




FAMILY RANKS



In family ranks Pinoy was leading the crowd for the duration of the round and granted the gold. There was no real suspense for gold, it was clear quite early in round. Southside was second and Capo guys closed family medal ranks. Foundhell and Skidmarks got the 4th and 5th place and all looked like really easy life. Interesting fact. Every family in top 5 ranks had to pay for it more than 3rd union rank.



-Collecting Family-


1. PINOY_N_CO THEALLM1GHTY $14,013,849,639,399
2. SouthSide_Elite MaXx $10,511,140,018,638
3. CapoDiTuttiCapi Roger $5,532,626,850,106
4. FoundHell Bishop $2,604,496,837,914
5. Skidmark_United Matty $1,825,765,312,726



from Benny-Blonco
Your message got lost in the masses of all the other messages can you resend? Sorry beginning of the round is always hectic.

Yes I'm still waiting.



from MickyKnox
Round 776 summary from the Mansion. Skidmark_United 5th best collecting family, the shame is getting unbeerable. Xiken No 1, 4 star killer, even we're scared of that man. MickyKnox 7th best 4 star player, Im that fucking good. Spaniard, 7th best 3 star player, the peoples champion. Matty, 5th best 1 star player, of all time. All this while fighting the scourge of public bullies that are ruining the game for the sensitively challenged.
#PUSSYBITCH Shout out to Clutch for being don of the 4th best Union.
Nice work champ. Special thanks to, Phil the mysterious, for being the glue that binds the game together #GOAT No thanks at all to Tony G, still no fucking sandwiches.

I'd eat a rye bread subway sandwich now...



from Allure
Hello Blogger, we here in staff had a great round!

Ok, good for you guys




UNION RANKS



Union ranks went once again to Super_mega_powers, no wait Scotland_yard. I_MEGAFLOWERED_U people came in second as usual and even if they lead all the time in union ranks for an entire round; SMP, no wait.Scotland_yard...no wait actually, BigAnT23, showed muscles and went for union win. N_W_O union or to the precise the UC family playing it smart and unionizing for maximal outcome was third place being able to accomplish union bronze with what would not be enough for family 5th place… Mercenaries again formed union and I'm impressed. It doesn't pay off but they keep going.



-Collecting Union-


1. Scotland_Yard LOPOV $25,932,516,934,015
2. I_MEGAFLOWERED_U Soulja $4,551,052,551,599
3. N_W_O Hollywood_Hubert $1,580,329,224,909



from TodoMuerto
ja kacam vido dragicu moju, reko sebi, zheni ovo

Google Translate says this:
I vido Dragica my snakes, the river itself, this zheni

I contemplated for a while cannot connect snakes with river and rest of sentence.



from TAMMYGUNZ

Soulja asked me 2 turn my auto on so i did. Got 2 busy at work 2 get back n turn it off. Sadness Message Sergei_Mikhailov he won gold
from Jackie_D-Amico
Alot of change happening in the game. Families and unions tend to change every 100 rounds or so... sometimes sooner or even later. But these next few rounds coming up will surely be fun to watch. That is all I'm allowed to say ATM. Respects: Jackie

hmm, what now? This is a half info Jackie!!!




AWARDS



Ok we arrived to our

BROWN SEA CUCUMBER

award section...

Section a) Didnt reply me
Section b) Hit me in game - very, very, very bad people,
Section Ted Evelin Mosby) Ones who send me recruiting messages, invites, non business related messages

& NO, no free turns for that as usual...



BROWN SEA CUCUMBER AWARD

for round 776

Section A)
Clutch
Spaniard
MaXx
Bishop_
THEALLM1GHTY
Roger
LuckyNate
Mitsui

Section B)
from MickyKnox
MickyKnox drove-by shooting at your headquarter. 15 of your boys got whacked. 50 of MickyKnox's boys were also killed.



from Mistui
Mistui drove-by shooting at your headquarter. 2 of your boys got whacked. 5 of Mistui's boys were also killed.

from beller29
beller29 invaded your headquarter. 3254 of your boys were killed, 7148 of beller29's died as well. Blogger collected $0 and stole 0 glocks, 0 shotguns, 0 uzis, 7,148 ak47 from the bodies.

This round I went up with some hitmans, seems beller29 didn't see it coming...


Section Ted Evelin Mosby)

nah.....



from Vito_Menotti
Mafioso, We need strong members to show we are a force, join us to help us grow!




REAL AWARDS



NOW, we arrived to the awards section! The one with real turns
. The award is called

LOOSE CANNON

. But, I personally call it the

Bartholomew Simpson Foundation Award

.

This is awarded to a single person each round that does the most courageous or most random and goofy thing of the round and will bring 15,000 turns to the winner.

This round I didn't fall asleep doing my super extra important blogger duty. Clutch for your persistence in ranking your union you got rewarded with

Bartholomew Simpson Foundation Award

.

Please contact TIKI for your reward.
You think you have someone to propose for the Bartholomew Simpson Foundation Award aka Loose Cannon award?

Contact me in game!