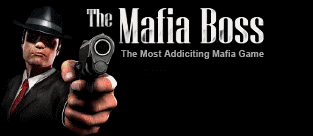 Dear Teembeers, here we go with the review of 762. Another interesting round without unions. No union looks like a great move, making game more exciting.
In this round with looting limitations and limited number of hits per minute we saw some rather interesting situations. Top dogs for most of the round were Brotherhood, Pi-noy, the family who usually goes strong from beginning went up quite late in this round.

IU_RU_Loco and InnerCircle were the other 2 families being on upper side of the ranks for most of the round.

Toward end of the round Hoover was player who was like like putting dibbs on Jackpot. At day mark to Eor Hoover had above 4 million ops already built.

In supporter killer ranks at day to EOR iD from Innercircle was clear winner.

Killing ranks lately were quite strange especially supporter. With just a few players going up in killer hunt per round.

Free killers were pretty much resolved too I couldn't see who could jump in medal place in last day of round and Hive from War_Gods was looking like granted winner in free killer ranks.

The final ranks were as follows:



-Level 4-


1. Hoover $21,073,439,990,581
2. Viking_Slap $15,185,334,641,031
3. NatesBuns $9,014,067,553,039


In level 4 I was pretty much expecting Hoover to take the gold and JP. There was no real com-petition in jackpot run. However seems that both silver and bronze did not come cheap consid-ering networth used to accomplish it.




from GeekIcon
I was hoover last round
I would like to thank my fans
Fuck off rest of you all




from Viking_Slap
Had I known that the JP would be so low I think I would've spent more !! Unfortunately I did not expect it to be so low - untill 9 seconds left in the game .....I was not prepared and we were focusing on trying to rank as a family and get a few of the ranks in various tiers. Anyways it was a good round - shows that being with a fam that is active and communicating daily will re-sult in having fun and making money. We wish everyone that's
playing good luck this round!




-Level 3-


1. Not-Merky $10,002,305,451,035
2. nexus $5,501,450,102,360
3. Sheepdog $1,105,959,130,720

Level 3 was quite strange in sense of networth.

Gold was paid 10 trillions, silver 5 trillions and bronze 1.1 trillion. Its one of most expensive golds in level 3 I can recall




from nexus
We had a solid round. More and more are helping out in
our family and that shows in the ranks. As more people help the team work really shines through. We did well in tier ranks and 5th in family, so pretty good round. As always, HH did a great job managing the money at the end. I'd like to thank the family for giving me a tier rank.




from joedog
WOOOF!!! Crown Royal for all my friends!!! I can only say thank you to my family, if it were not for all of them I could not have gotten anything. Jonzo, Leith2 and all the others are who you should be talking too.





-Level 2-


1. CortoMaltese $3,600,034,900,367
2. Cmere_Sheep $1,907,833,119,607
3. FTW_310 $1,628,138,643,016





from CortoMaltese
UC_Avengers Über Alles!


Level 2 networth seemed to be right in line with the past, with only gold slightly higher than usually and paid 3.6 trillions





-Level 1-


1. WolfbLiNd $2,902,770,612,825
2. Shanks $1,160,379,188,359
3. EFH $805,613,376,221





from Wolfgang
The rumors are true............. I am iKonn. Also, I want to thank HH and
my UC family for the rank.




from Shanks
I gotta say it was a very good round, I just got my first medal.Not too bad for someone who hasn't played in months.


This was only level where all teams did not went berserk and invested funny high amounts in medal positions.



In supporter killer ranks we saw iD going strong from beginning of round and making the strong run for the entire round. During the round I didn't see anyone able to compromise this gold place. At day mark Bono was solid second with 14 million kills under. Bronze was in hands of Boudica. Boudica and Bono even if adding up their totals still were 3 millions under the gold medal value..… and that was how killer rank in supporter field finished without any changes in last day.


Free killers was quite resolved at day to EOR too. At least I was thinking so. Top player at time was Hive having 140 thousand of kills above Vincenzo in second place. Hazmoore one of play-ers we see often in killer ranks was holding bronze medal with 170 thousand kills above first follower and 240 thousands under silver medal.

I did not expect any changes in placements in killer ranks. But it happen with Schofield jump-ing in gold place in last 24 hours, it did actually happen on one toh I believe. Well done!




-Best Supporter Killers-


1. iD 38,463,289
2. BONO 24,526,282
3. BOUDICA 11,157,031




from iD
got a twofer last round, killer gold in main AND turbo.
my life's work is accomplished now.




-Best Free Killers-


1. Schofield 1,316,015
2. Hive 1,200,809
3. Vincenzo 1,088,198





from Schofield
Killers shouldn't be able to win gold after 1 toh, which is exactly what I did. Hopefully bots will be removed from the game eventually.




In family ranks was hard to predict anything with 4 families still in run for gold at day to Eor mark. If I would have to bet I would probably put my money at BH for gold, Pinoy Silver and a close batle between IU and IC for bronze.

Ics had a strange showing in numbers this round considering their usual values, beside ICS middle of ranking table were populated with UC and Drama families. SS, Special_Needs and FH Families were closing the ranking positions at one day to Eor.

Checking other families values, it did not look like any other family could sneak in family ranks. Question was which families will invest in tier ranks of their players and eventually open space for other families to gain something more in family ranks.

In last hour we seen IU_RU making the run for gold, beside securing jp and level 4 gold too.

At end ranks were as follows:





-collecting family-


1. IU_RU_LOCO LOPOV $50,850,211,824,418
2. Inner_Circle TruMafioso $32,336,613,523,706
3. Pinoy_N_Co THEALLM1GHTY $30,834,514,021,844
4. BH_ON_TRIAL Soulja $14,356,702,852,905
5. UC_Avengers Hollywood_Hubert $8,146,918,652,391





from Eck
how about fuck off




from iD
props to deco for another fine job of EOR management!




from TruMafioso
Another fine round for the IC crew. 2nd Place fam rank, #1 Supporter
Killer, and also a Lvl 2 Bronze (well deserved Manuel) All the probs go to ALL IC fam mem-bers for another great round! Surrounded by an awesome bunch of folks. Message Darkstar in game for an application. I would also like to take this time to file a formal complaint for theft/loss of property. 3 days ago between 1am-4am central time.. someone broke into our van and took a massive shit right on the center console. Nothing new here.....
but we also had some property stolen. Discovered missing: our favorite Jewel CD, 4 white grape cigars (they left the tobacco behind), a blow up doll, a half eaten whole grain muffin, our fuzzy dice, and Scotty's ability to form a complete sentence. Estimated value $3.74. Any infor-mation leading to the recovery of the above items shall be greatly appreciated.

Message Torm in game with any leads. Thank you




from Grobar

I will redirect you to the main Brotherhood players later when they get online. Do I look like I run things in here?
)


3 day later Grobar I had noting received from your fellow brotherhood buddies




from Hollywood_Hubert
solid. we do what we can, with what we have. Turned out to be low
lev4 rank and medals of silver,gold, gold in the rest of teirs and 5th family. awesome re-sults.




from Jonzo

can i wait till results come up lol i got caught short that way before
Sure thanks for the update Jonzo





from Knoxie
Apart from Schofield snaring the No 1, best, most ruthless, most
ferocious killer, whilst remaining windswept and sexy rank, the round went pretty much, exact-ly to the plan we set on day one. Although we were shooting for the 7th best level 4 boss rank, Doms level 4, 8th best collector was the next best thing, literally. Mission accomplished, al-most. We will go one better next round... baby steps...




from Thedudeabides
Our family is really starting to hit it's stride. Most of us are relatively new, it's only my third round here, but we're getting better and we're having success especially in turbo where we ranked silvers in level's 1 and 2. Round 762 was interesting at the end, we settled on 9th in fam rank so we could get more individuals up but still maintain turns for everyone.




from Gale977

One solid round for ICS. l4 bronze and 7. fam rank.

Thanks to our looters on good job

As usually family bosses had send me in a lot of quotes , mostly. Thank you!




Ok we arrived to our

BROWN SEA CUCUMBER

award section...
Section a) Didnt reply me
Section b) Hit me in game - very, very, very bad people,
Section Ted Evelin Mosby) Ones who send me recruiting messages, invites, non business relat-ed messages

& NO, no free turns for that as usual...



BROWN SEA CUCUMBER

award for round 762

Section A)
Cassy
Martyn
Prangan
BOUDICA
EFH
FTW_310
La_Sexorcista
THEALLM1GHTY

Section B)
… nothing happen here

Section Ted Evelin Mosby)
from Shade
eat a kernel out of brads arse






NOW, we arrived to the award section! The one with real turns
.

The award is called

LOOSE CANNON

. But, I personally call it

Bartholomew Simpson Foundation Award

. This is awarded to a single person each round that does the most courageous or most random and goofy thing of the round and will bring 15,000 turns to the winner.

This round again not much happening in this section, pretty much regular gameplay. Mitsui was doing an amazing job pushing pinoy family up to top even with limited hits per minute. 59k hit out is quite a clicking spree . This rounds

Bartholomew Simpson Foundation Award

is going to Mitsui.

Well done. Please contact TIKI for your reward!
[/indent]
You think you have someone to propose for the Bartholomew Simpson Foundation Reward aka Loose Cannon award?

Contact me in game!