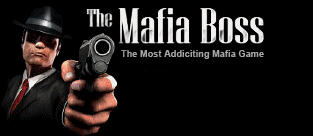 Dear Teembeers here we go with the recap of round 770. Rules still does not allow kP collecting from bots which is making interesting changes in killer fields. Kill numbers are lower but to gain kps a player need to kill other player and not imaginary players. At the beginning of the round everything was looking slow.
Two families Brotherhood and Pinoy, predominately looting families were in lead for most of the round. IC and IU_HQ were battling for third place most of the round with IC in slight advance.

In Supporter killer ranks battle was between punta_cana and Davidd. In free Killer ranks Vasyl_Lomachenko was leading the crowd. At 2 and half days to end of round, it was still early to predict the possible Jackpot runner but Closer was seen as the one with most ops at 2.3 million.

Final ranks were as follows:



-Level 4-


1. Closer $26,389,874,303,450
2. Soulja $6,516,062,543,321
3. infinite-1 $1,737,206,274,145

Level 4 went to Closer and I was not able to track down for a quote. JP was won with 26 trillion, closer had 32 trillion till very end of round, then he drop to 26 t, using these 6 trillion to boost his family in first position. No quotes or replies at all from these people.



-Level 3-


1. Sahara $6,002,720,726,519
2. FIXER $4,302,027,892,902
3. Beelzebub $2,203,148,714,278

Level 3 final net worth was pretty similar to this past round. Sahara got gold with 6 trillion.



from Sahara
Hi, I would like to thank the dons for giving me this lvl 3 gold medal. I guess it's true, minorities are well treated in the Brotherhood. Brotherhood= A place for everyone.

-Level 2-


1. Don7moles $1,402,322,903,618
2. Winter $1,385,207,844,784
3. Calisoulja $954,803,788,233

In level 2 the finish was interesting to watch. We had only 23 billion between gold and silver medal. Don7moles secured it in front of Winter.



from Don7moles
Round went well. Picked up the pace throughout the round. Credits to the fam for helping me out along the way. Always. Cheers to iu loco ghost

from Calisoulja
Capo di tutti capi will make TMB great again

-Level 1-


1. Xedic $770,406,853,781
2. Grim $594,161,085,573
3. FTW_310 $520,840,831,205

Level 1 medals haven't overpaid lately- In round 770 was possible to get gold under 800 billion and silver and bronze just above 500 billion. Xedic was the top dog in level 1. No quotes or replies at all from these people either.


In supporter killer ranks we saw Davidd going strong from beginning but having problems to hold any du's alive. Punta_cana was in a better place to run for gold being able to hold some du's. However at 2 and half day to EOR mark. A player from Davidd family CoD3NaMe_47 was not showing in killer ranks he was less than 200 k kills under Davidd with over 1.4 million dus yet to use and Punta-cana at time 2nd in ranks was 300 k kills under CoD3NaMe_47. I expected an interesting end of round in this field. And in fact we seen both Davidd and CoD3NaMe_47 ranking at end. Booting option is helpful in some cases. However as expected CoD3NaMe_47 was first.



-Best Supporter Killers-


1. CoD3NaMe_47 3,930,399
2. Davidd 3,211,471
3. Punta_Cana 2,399,249


Free Killers was showing The_family being in lead in first half of the round, but towards end Vasyl_Lomachenko take the first place and hold it until very end of the round. Grim was less than 4 k kills behind The_family at 2 and half days to end. To me it was questionable if The_family can hold any medal place at all. At end Sniffles jumped over The_family. Same as in Supporter ranks early runs and having no dus toward end limits killers run through round.



-Best Free Killers-


1. Vasyl_Lomachenko 600,782
2. Grim 455,340
3. Sniffles 431,445




from Wolfgang
I got the cheapest gold in Free Killer I dedicate this medal to my family. I was gonna rip everyone's heart out cause I'm the best ever. I'm the best ever. I'm the most brutal and vicious, and most ruthless champion there's ever been. There's no one can stop me. These killers think they're conquerors? No, I'm Alexander, they are no Alexander. I'm the best ever. There's never been anybody as ruthless. I'm Sonny Liston,I'm Jack Dempsey,. There's no one like me. I'm from their cloth. There's no one that can match me. My style is impetuous, my defense is impregnable, and I'm just ferocious. I want your heart. I want to eat his children. Praise be to Allah.



Family ranks seen pinoy and BH battling for the first place throughout the round. As we know this at end does not grant anything as the family wins depends of choices to go for indy ranks, jackpot win or family win. However at 2 days to EOR both of these families had a solid lead of approximate 8 trillions to third family in ranks and could grant em easy rank and tiers for their members. With no one being already built up I didn't see how any other family could jump in top and still rank players in tiers without spending some money. JP at time was little above 800.

Family ending shown IU_RU_HQ jumping on top at very end of the round followed by Pinoy and IC. other families invested in tiers more than family value and held lower net worth.



-Collecting Family-


1. IU_RU_HQ Gale977 $21,965,244,240,228
2. PINOY_N_CO THEALLM1GHTY $20,220,630,778,533
3. Inner_Circle iTastelikeTru $16,565,978,995,028
4. BROTHERHOOD Soulja $7,855,731,910,860
5. IU_LOCO_GHOSTS Eck $6,590,069,290,736




from LOPOV
I've let Gale run eor and he done it smooth, so i cant rly complain. Won family gold, took JP, dominated killer ranks, and i think we got lvl 3 silver...yeah thats about it

from Hypocrisy
Yes hello!!! We finally found DirtyNick!!! He was found
homeless in the slums of Boston performing fellatio on another homeless man over a debt that he encountered from a game of dice. As for the ranks soulja came in with saudi oil money and well we just decided to buy booze. happy holidays Ya fkn Savages

from Dusk
it was a round.. people played it... then.. it ended.. amazing!
oh yeah.. and some got turns and a medal... wonderful, now.. were playing again... bye bye

from Roger

We didn't have big expectation before round start. we know our place. Finally we took third places in Lvl4 and lvl2. Especially we are happy with LVl2 becouse calisoulja won his first Medal. Congratulation buddy
from Snake
Hey blogger as a new member of the mansion most of my round was spent milking the unicorn. Knoxy and this 25% more unicorn semen quota is a killer. But end of round we placed umaga 4th level 4 sexualchocolate 6 in level 3 and we got 9th in family ranks. But overall it was a disappointing round as we went 10 days sandwich free R.I.P. King of sandwiches.

I even got a reply from Skidmarks.. Well a few replies, scroll to the Ted Mosby section



from Daddy
The round was fun. We all sat around the warehouse laughing at the nexus army for the most part. Message dom when he shows, he may have something else to add. For the motherfucking 29.



AND we arrived to our

BROWN SEA CUCUMBER

award section...
Section a) Didnt reply me
Section b) Hit me in game - very, very, very bad people,
Section Ted Evelin Mosby) Ones who send me recruiting messages, invites, non-business related messages

& NO, no free turns for that as usual...

BROWN SEA CUCUMBER award for round 770

Section A)
THEALLM1GHTY
Mahnic
Tru
MaXx
Will
Hollywood_Hubert
Nexus
Davidd
FTW_310
Winter
Fixer
Infinite-1

Section B)
from Swiper
Swiper invaded your headquarter. 1411 of your boys were killed, 6553 of Swiper's died as well. Blogger collected $0 and stole 0 glocks, 0 shotguns, 0 uzis, 6,553 ak47 from the bodies.

Only one hit in? I take it people don't like blogger armed.


Section Ted Evelin Mosby)



from Maximus_Constanino
whats up????

Hmm nothing much Maximus_Constanino



from Maximus_Constanino
you posted something about contact you was that ffor staff or tmb players?????

from Maximus_Constanino
i see closer lol sorry

Yes thats right Maximus_Constanino



from one
join up ill give you sumn to write abput

from one
cmon i kn0w you want the inside scoop on how to loot like a maniac

and no thanks again



from Lloyd-Christmas
Dođe meni treba i kaže "složi mi ga" I ja joj ga "složim" RnR

As per Google translate Lloyd said this: "He came to me and says, be "favorably me" I gave it "agree" RnR"



from Matty
Blogger buck_nasty, mickyknox, sexualchocolate, Spaniard, the_thresher,
These guys can give you all the quotes and analysis from last round, Blogger. umaga, you specifically need to give a quote as some sort of high ranking official from last round.

from SexualChocolate
As Captain of this fine ship, not a moment goes by where I'm not fully erect while navigating these treacherous seas. Tonight we'll be serving Happy Ending Banana Splits for dessert with Mr. Nasty tickling the keys for our Elton John cover band entertainment. B B B Bennie and the Jets!

from Spaniard
I'm only here so Matty doesn't fine me.

from Matty
Can someone include snake in this? My phone is being stupid and I used his last round name in the cc so he hasn't seen any of these.

from SexualChocolate
I cut Spanny out and added Snake. Snake see below and respond. The blogging community is dying to hear about your last round.
Fuck you Spaniard.

from The_Thresher
What is all this fuckery about?!

from Spaniard

badger, badger, badger, badger, badger, badger, badger, badger, badger, badger, badger, badger, SSSNAAAAAAAAKKKEEEEE

[email protected]

!!!!

from The_Thresher
MUSHROOM!

from Buck_Nasty
We pushed a member of our family at EOR. Honestly I thought it was a hand grenade exploding.

from The_Thresher
#AllSandwichesMatter

from The_Thresher
Pastrami on rye #NeverForget

from Buck_Nasty
Don't forget the Mustard!

from Snake
#neverholdthemustArd

from The_Thresher
Ask not what Subway can do for you, ask what you can do for Subway!

from Buck_Nasty
I have TonyGiovanni's quote summing up last round Hey Levi Levi...I make sandwich now!!!

from Snake
Sounds like those hooked on phonics tapes you sent him buck are really paying
off. Few rounds ago quote wouldve been. Me tony samich makie gode

from MickyKnox
Never in the field of Sandwich artistry, was so much owed, by so many, to so few.

from Buck_Nasty
It's taken a lot of work and cash to get him to this point. The French bread is encrypted with Brail.

from Buck_Nasty
#HeWentToJaredAndGotAJob

from The_Thresher
Someone removed blogger from all these messages?
Hahahaha

from Snake
And he is back

from Snake
I see tony more as a simple jack type.

from The_Thresher
TonyGiovanni stars as Pastrami Picasso...

from Snake
played bu fellow midget vern troyer.



This round, I really just want some vacuum cleaner expert knowledge. Damn you, block option!

For what is worth Tent people.. I went to Subway ordered this pastrami Sandwich but they didn't have it….



NOW, we arrived to the reward section!

The one with real turns
. The reward is called

LOOSE CANNON

. But, I personally call it

Bartholomew Simpson Foundation Award

.

This is awarded to a single person each round that does the most courageous or most random and goofy thing of the round and will bring 15,000 turns to the winner.

This round Gale977 was out of the competition, led a family with most mouthy IU opposition and then jumped to IU.

Well done! Please contact Tiki for your reward.
You think you have someone to propose for the Bartholomew Simpson Foundation Reward aka Loose Cannon award? Contact me in game!