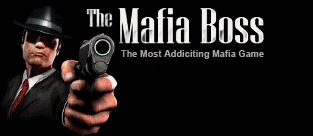 Round 752 Review. A slow one
Hello fellow Teembeers. Te round 752 recap is here. This round was quite a slow one. From beginning we saw ICS in family tiers going up strong and followed by Pinoys. Gangstas were left behind at 3 hour to EOR mark Gangstas were short of 14 trillion to top at time family. ICS is showing an impact in family tiers from moment they went as indy family.
Beginning of round had IUO leading the union ladder. Somewhere towards half the round both Super_mega_powers and Brotherhood jumped in front of IOU. Towards end of round brotherhood was leading the crows with 6 trillion above SMP in second position. Union and family ranks weren't fully populated again.

A pretty important aspect of game, looting in this round was important aspect of game with Brotherhood. Pinoy and ICS all looting teams having a pretty clear lead on the competition. In all of these families there are a few great looters doing an extraordinary job.

Ok lets see the results;






- LEVEL 4 –


1. nino $27,126,887,066,431
2. triggerman23 $6,664,644,323,536
3. Merky $4,007,856,545,964



JP was won by Nino who returned to wins after a period off the JP game play. Pretty much an expected win for Super_Mega_Powers union, no matter Brotherhood having a few trillion more in their union bank.

Congratulations





from Nino
Hi.. Not much to tell, i tryed something new to me. I went very late to try and take as cheap as possible, and it worked out well. Often do I go in good time and overspend alot lol..but I have a few Telling me do go crazy so this time i tryed different




from triggerman23
it was a difficult and challenging round but still a great round for pinoy_n_co..congratulation to all winners..cheers to all my family members..lets keep the hard work..





- LEVEL 3 –


1. gale977 $7,002,846,961,773
2. Smiles_R_Free $2,001,182,342,394
3. MrMysterrio $1,023,542,472,652



Level 3 saw gale977 take gold with 7 trillion. He definitely secured it down having first follower at 2 trillion and bronze place at 1 trillion. As per usual, we didn't see level 3 being very expensive for rankings.





from Gale977

Hey blogger
Was amazing round for us. Bots with 2 bill reseting are a litle bit boring for looters but ok
Congrats to all winners, was really amazing round. For any other info ask our RobinHood and tits4gale :P



Yes gale I made that mistake.





from Smiles_R_Free
Sorry for the late response. It was another good round with Pinoy N Co. I want to thank my fellow players within the family for the rank, and working together so well.




from MrMysterrio
The rules of this game make it fun and so do the players. End of round was very fun because everyone was doing their best to come out on top. I love playing but, what is not to love with a family like NaMeLeSs? I have to say that my current family make it very fun.




- LEVEL 2 –


1. FIXER $78,888,380,637
2. Lego_Head $63,145,261,284
3. TeAsE $45,265,028,422



Level 2 pretty much I don't have words.. And that isn't happening often, see the net worth's… soon in level 2 won't be needed to even plan anything for EOR..





from FIXER
hehehehe ya well that was a gift i think they were all sleeping 78 billion hahhahahahahaha ... this round ppl will fall asleep again bots again at 2 billion make everyone sleepy .. round was boring and end of round well ... congrat to nino ...





- LEVEL 1–


1. Andy $1,000,767,353,558
2. Coutinho $501,849,647,202
3. riles11 $195,021,687,424



This round Level 1 medal was extremely cheap. Bronze for under 200 billion?
After months of burning e-money and e-money in level 1 we finally come to reasoning? Well done!




from Coutinho
Hi John , I hadn't a clue I won a medal until I logged in this morning . Dom managed to pull off 2 tiers with limited money as we were all pretty busy last round , Thanks to him and the rest of the family .Also Wolfgang needs to stop sexually harassing me its getting out of hand at this point ........




Free killers were decided 3 hours to EOR with Harryverderchki in lead with 1.5 million kills and more than 150 thousand kills of first follower. On that mark it was clear that free killer ranks were already decided with small if any chance of changing the order until the end of round. Return of KP collecting pretty much increased the free killer kill numbers. In this round it wasn't an interesting run at the end since the main moves happened earlier in round.





- Best Free Killers –


1. harryverderchki 1,501,077
2. bus_driver 1,343,230
3. ITellMyselfSecrets 951,894





In supporter killer ranks this round we seen some fight for top position at 3 hours mark in lead was Ninurta of SMP followed by TruMafioso of IOU, or better to say IC. Ninurta had over 1 million above trumafioso and I didn't expect any changes in order of ranking. 23 was following the top two and was not in risk of his third position. The finishing were as posted above without any changes in order. Of course no easy KPS on the last day of the round makes hard to see any last minute changes in both free and supporter killer ranks.



- Best Supporter Killers –


1. Ninurta 36,692,478
2. TruMafioso 35,314,927
3. 23 33,322,929




From Ninurta
I blame Lopov






Family and union ranks again not really interesting to watch, in union field only question was will SMP collect to be first union and will BH go heavy in tiers or in union ranks., Super_mega_powers being second but always close to leading BH for whole second part of round. This round Inner_circle rejoined IOU. In third place IOU was pretty much granted place since the outfit union was way behind in net worth and not in place to make any calculations for union ranks.


Family ranks were open only for looting families, without real chance to minor families for good ranking positions, ICS , Pinoys and gangastas were up there, only question was who what would happen at EOR between ICS and Pinoys. Gangstas were out of possibility to get above 3rd. Nameless as usual was laying low and I don't think Gangstas were sure about their bronze. Nameless are often able to pull it up together at end and out rank even when doesn't look possible. Cool cats were minding their business and hold 5th place.






- Collecting Family –


1. ICS LaCosta $8,229,964,392,902
2. Pinoy_N_Co THEALLM1GHTY $3,884,179,250,527
3. GanKstaS_InC PINKDOT $2,879,407,509,796
4. NaMeLeSs Domenico $922,129,806,061
5. Cool_Cats Cassy $506,878,742,920





from Circean
i totally forgot you wanted an actual quote. robinhood kindly reminded me during a game of rock, paper, scissors. we took family gold. gale took tier 3 gold. & v took 5th in tier 4. the end.thank you& goodnight.




from OG_BloodyD
Last round was a off round for Gankstas Inc. alot of our guys were on vacation but we should be getting back to ourselves this round. EOR was a little weird so its time to shake things up a bit.

~OG




from Domenico
We didnt have a very active round, as a lot of people
seemed to take vacations for the long weekend. And congrats to scoller! Fucker doomed his life aka got married and spent most the round on his honeymoon hahaha We dont do tiers often but was happy to get two medals for mysterrio and cout

For the 29! Love you loyal
fuckers!


But Sexual_chocolate had to say this too:





from SexualChocolate
I love me some Buffallo Wild Wings but my taste buds and my
digestive system are in disagreement. I can't stay away from the Mango Habinero and the sweet but spicy deliciousness it brings. My digestive system and in particular my large intestine can't seem to get away from it fast enough though. Like clockwork, an hour after exposing myself to it, I'm pissing fire from the backend and apologizing to both the toilet and the bottom of the toilet seat when I'm done. Anyone else experiencing similar issues?

Hopefully we can discuss further in the comments section. The round went great. As Don of ICS, I was able to give those guys another 1st place family finish while catching a rank with my fellow John Does.



Well what can I say on this?




from Cassy
Around here, we don't care?


Pretty much to the bone Cassy






-collecting union-


1. Brotherhood Hypocrisy $22,324,825,288,548
2. Super_Mega_Powers LOPOV $16,997,193,977,084
3. IOU MareCare $5,782,138,969,226
4. The_Outfit_OG Martyn $1,121,334,929,638
5. US_STATE_LAW Edgar_Hoover $200,000,000,000





from Hypocrisy
YESS! hello blogger! Although we spent the day at the pub (a classic leadup to BH end of rounds) and footed a bill worth a jackpot . We decided with 10 mins left to come home and take care of business but chrispy left his laptop with a lass he was trying to chat up. So soulja and i found the vodka and got to business. We took Union gold as well as a bronze in level 4,, oh happy days!

Assalamualaikum,




from Hollywood_Hubert
BH that was for raven




Good for you Lopov




from Martyn
We where looting as usual and just fucking about,we have been unlucky in family ranks in the past & I have been keeping an eye on the union ranks as they are very open for 4-5 place, we got over 80bil in the 1 day or so and we spotted the GAY family on around 200bil I thought lets just go for union,we looted until day 7,then sat on our arse and looted when we could be bothered, pretty boring round for us but we are just getting started hopefully. Get work all

An easy-peasy ranks dear Martyn..

I contacted Edgar_Hoover for a quote but he just ignored me. To be seen what the law force plans are now when they started ranking




In a random player, 3 questions short interview I messaged Manhunter with these questions:

How was your round?

Are you happy with the outcome?

What would you change if you could in round 752??

This was the reply:



from Manhunter
No offense bro, but I was just messing around with you lol Then again, I would love to have given you an interview haha Last round I took a shot at free killer ranks and it was only a round before I started to play again. Led the pack for almost 6 days or so. Then fell short by a huge margin towards the end. Had the opportunity to sneak into 5th place but someone named Sarge from Gankstas_Inc came into the way. Finished 6th in the free killer
prizes. Decent enough for a guy that came back just a round back. dont you think ? About the thing I would change, removal of unions. Unions are just a facade. Bring back family dominance !




Ok we arrived to our

BROWN SEA CUCUMBER

award section... This section is for fellow teembeers who:

Section a) Didn't reply to me.
Section b) Hit me in game - very, very, very bad people.
Section Ted Evelin Mosby) Ones who sent me recruiting messages, invites, and non business related messages.

Your award? Well honorable mentions here & NO, no free turns for that..



BROWN SEA CUCUMBER

award for round 752

Section A)
harryverderchki
TeAsE
Lego_Head
23
THEALLM1GHTY

Anyone seeing a pattern here?


Section B)
None until now.. So far I learned if I build few hitmans no one hits me..


Section Ted Evelin Mosby)
This round again I got caught in a conversation..



from Circean

came back for more, huh?

from Blogger

depends of what really

from LaCosta

ah man you caught her at happy hour..

from Circean

whys it gotta be an hour? why cant it be a whole night? i feel like an hour isnt a legit amount of time.

from Blogger

ehmmm depend for what for some things 4 minutes is enough for other thing it is not enough

from LaCosta

I feel like you've let her drunk talk influence you

from Circean

4 minutes!? blogger, i feel like youre really cutting it

short. wth are you going to do in 4 minutes that would be worthwhile?

from Blogger

One shoot of Votka

and im in land of dreams in 4 minutes time...

from LaCosta

Votka is like code for LSD right? Blogger gets down the the

psychedelics?!

from Blogger

I wish. Votka is code for russian votka im not much of party kind

of person
from Circean

ah well. nothing wrong with that. my kind of party is netflix & being childless for a couple minutes.

from LaCosta

I don't remember him asking about all that

from Circean

i dont remember asking for you to comment on it!

im trying to be nice & provide conversation. dont be such a grumpy costa.

from LaCosta

he just wanted a quote. he didn't ask about all this other shit

your telling him. he's a busy man and should be treated as such!

from Circean

then you should have provided a quote. i'm just here. remember!? & how do you know hes busy? huh? maybe hes watching reruns of i love lucy, or eating. you just dont know!

from LaCosta

I was going to until you got both of us sidetracked. I know he's busy because he wears a suit. anybody wearing a suit is busy. it's a well known fact that you

should be aware of.

from Circean

you got side tracked all on your own. & that must explain why youre always naked.



Here my 4 minutes glass of vodka timer hit in...




AND we arrived to the real awards section! The one with real turns! The reward is called

LOOSE CANNON

. But I personally call it Bartholomew Simpson Foundation Award. This is awarded to a single person each round that does the most courageous or most random and goofy thing of the round and will bring 15,000 turns to the winner.

This round I chose Grobar for having most attacks out. Let me be frank here teembeers, lately I don't see much extraordinary stuff happening beside looters being a lot online and fast in maxing towns.. Anyway 15 k turns worth of

Bartholomew Simpson Foundation Award

is going to Grobar!

Please contact Tiki for your reward! Congratulations!

If you have a suggestion for BSF award, PLEASE don't hesitate to contact me in game!

Dear Teembeers… This is it!