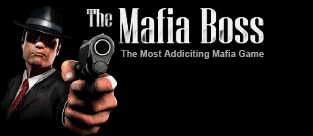 Hi TMB'ers! What an exciting turbo!
With an uncapped, no range, and 10:1 ratio for turns brought into the game, we were sure to see some fireworks in the round. I will fast forward toward the end of day one as Pound_Town had gone a killing spree. He had leveled and killed all the players in the game. If you rebuilt you were going to be hit again. Pound_Town was so dominant that his kill count was hovering around 14.6 million kill points. His nearest competitors, FIXER (3.2 million) and Johnny_Rotten (1.07) were trailing far behind. Pound_Town also held the ops lead with over 36 million ops at the end of day one. He made his intentions know that this was his round for the taking.
With a few hours left in the round, Flash decided to make his play for the round. What ensued was something that kept me locked on to the computer screen refreshing every few seconds. The jackpot kept moving higher and higher. Pound_Town had built to over 328 million ops and Flash built to 234 million ops with two hours left in the game clock. They weren't done building and the numbers kept getting higher and higher. Pound_Town collected a hefty amount of $24 quadrillion. Flash was going to wait to collect till the last hour. With forty minutes left till the end of the round Pound_Town had built to over 420 million ops and Flash built to 350 million ops. The speed in which Flash closed the 25 quadrillion lead was impressive. Despite having an advantage in more ops Pound_Town was unable to keep the seemingly insurmountable lead. Within 20 minutes Flash has closed the gap to only 4 quadrillion and Pound_town was beginning to lose ops with every collection that was made. With approximately 10 minutes left Flash had overtaken the lead. The ending minutes showed that Pound_Town had conceded defeat and shipped off a chunk of his cash to the family bank to secure gold for the family.

I asked Flash about his epic turbo win and how he made up the large
deficit to Pound_Town




from Flash

Patience and confidence , hence the name
Well played by challenger, the whole reason I came back to the game

was to avenge for round 716.

Don't fuck with family (; -Flash AKA TMK.


The level 4 ranks were rounded out by Legion with a level 4 bronze. In the family race it was Pound_Town's SatanGaveMeaTaco, followed by code_red, and I_AM_BORED. The killer's race was dominated by Pound_Town with Flash and Sugar_N_Spice taking silver and bronze. The free killer's race ended up with F-35,tbone, and hd taking the medals.

Congratulations to the two warriors who went head to head. I think the real winners were the players who had the opportunity to watch the jackpot race unfold.

Congratulations to all the winners in this action packed round.






-Level 4-



1.Flash$147,436,496,126,603,328
2.Pound_Town$110,050,539,803,076,400
3.Legion$32,263,999,771,769
4.trial$20,075,763,499,245
5.Abcd$9,736,426,248,678




-Level 3-



1.Sterling_Archer $70,104,854,828,441
2.Snow $15,026,404,828,238
3.Wacko $11,115,041,635,616
4.Gennady_Golovkin $2,721,231,166,357
5.rarara $1,039,742,119,816




-Level 2-



1.Daenerys_Targaryen $40,009,372,826,045
2.JuiceBox $21,041,134,668,655
3.central $10,524,470,752,699
4.Willie_Sutton_Jr $4,826,362,574,883
5.MM $1,106,885,581,944



-Level 1-



1.wenden22 $32,204,580,001,167
2.OUZO $7,000,612,439,085
3.Rex $2,027,624,585,096
4.RoBiN_HooD $2,000,801,363,086
5.Sexy $1,528,877,778,775




-Best Supporter Killers-



1.Pound_Town 22,017,305
2.Flash 3,376,195
3.SuGar_N_SpiCe 1,613,086
4.Johnny_Rotten 1,069,495
5.Popeye 399,180




-Best Free Killers-


1.F-35 822,061
2.tbone 366,740
3.hd 152,568
4.lol 107,101
5.NBK 71,418



-Best Collecting Family-



1.SatanGaveMeATaco JuiceBox $15,137,282,504,302,476
2.code_red Baba_Yaga $195,059,359,729,298
3.I_AM_BORED Ex $84,701,602,526,548
4.I-eATs-mE-SpiNaCH Popeye $34,107,002,021,631
5.VaccuM_GanG Phillip_MarkOff $18,603,250,377,264






from HuNg_LiKe_A_cAt
Another good round, of course. After Keystone had his 25mill dus killed in main (whoever did that was an absloute legend, and pretty sexy too), he went on a rampage in turbo and killed everyone.

Well it didnt affect us much. We were code_red fam.

Brisked into silver family after Key realised he couldn't compete with
TMKs collecting skills, so he quickly dumped some cash.

We took:
Level 4 gold (TMK)
level 3 gold (nexus)
Level 2 gold (Dusk)
Level 1 gold (unsure who that was)

Super.
Mega.
Powers.

All my bats, bLiNd x




from MrBanker
Another Solid showing for IC in the turbo. # killer ranks, Bronze in
L4, Silver in L3, and a Bronze in L1.

Congratulations to the Winners and Thanks to Candy for helping the
family in the rankings again.




from iTastelikeCandy
We didn't get silver level 3, but yas overall great family effort from
all of those who helped out. I want to especially thank Quag, Joe_Loop, My Pet, Darkstar, and Tactics for staying up way past their bedtime to help the family.

Also a huge gigantic thank you to TUJ, YoT, Torm, Dub, SnoMan, Dare_Devil, PETENASTY, Mustang, Gucci_Mane, and FTW_310.

If I missed anyone, SORRY!!!
xoxoxo
IC4L




from dadda
Here we go Vog "turbo was a funny one for us. Pretty early it was clear that pound down guy have a plan. Hitting dus and ops but not really damaging anyone except the killer rank runners. So as jp was raisin up we decided to just play it by ear. At eor once the both jp contestants started to pump money in it was clear our plan will work perfectly and it did work perfectly. Our outcome was family medal, level 4 and level 3 medal.

Thanks to all involved and congrats to all wieners"






****GOLDEN CHUCKLE*****


This round's

GOLDEN CHUCKLE

winner is ShutUpAndHitIt.

Apparently, Pound_Town took your name to heart and decided to hit everything in sight. If you think your Turbo name warrants some consideration for the golden chuckle send me a message in game and the reasons why it should be you!
Please contact RAIN for your prize.