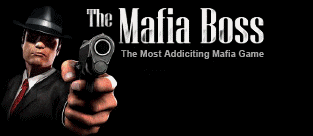 Hello fellow Teembeers. The round 738 review on its way. Again this round we seen some changes. For me most interesting was a split in Blacksails. So far Blacksails were looking as a monolith crew. Always holding each other back. However last round we seen a number of Blacksail higher ups leaving. This leaving included even Nino himself the founder of the Blacksails.
That said, round 738 seen return to wins from Eck who recently returned to game few weeks ago. It was An quite cheap win, without a battle for the JP. First follower in level 4 was from same super_mega_powers union.

Round 738 came out to be quite a peaceful round. I didn't see any major killings but that has been the situation for quite a long period. Our fellow Mafiosi are enjoying the peace without major wars. After Legends joined / merged with Brotherhood, IOU is leaving them alone and that was the end to the last major war. Who are next fighting families / unions?

Ok. Let's see the results;





- LEVEL 4 –



1. Eck $26,510,453,451,204
2. Hollywood_Hubert $14,007,992,825,085
3. TruMafioso $8,539,143,492,482

Eck was top value in level 4. JP was won with only 26 trillion. Hollywood_Hubert closing on second position had 14 trillion. They were both from Super_Mega_Powers. And there was no fight for JP. InnerCircle placed TruMafioso in 3rd position





from Hollywood_Hubert
oh i did take second in level 4. fuck if i would have pulled everything out of bank i would have won. Union did well 2nd place probably should have took first but i got nervous. side note good rule change with no kps on bots next round, good change..



Yes Eli you finished second. In union ranks too,





- LEVEL 3 –



1. tommypichero $11,004,644,973,893
2. Grobar $10,005,710,129,304
3. Tony_the_tiger $7,005,271,946,935



Level 3 saw a battle between Tommypichero and grobar with Tommypichero granting gold with 11T. Quite an expensive ranking in level 3. But for a period of time now level 3 has been quite expensive.




from tommypichero
It was very exciting till the very end of it. We started on disadvantage with Poland scoring at 2 min game time and both teams were playing smart. We did even the scores with the new wonder kid Renato Sanches scoring a great goal. We kept pushing same as Poland buy we were superior, again not solved in regular time, great chances on both sides in extra time but no goals so after 120min of game it was solved on penalty kicks...thanks Patrício for stopping one and thanks Quaresma for not breaking under pressure! Portugal is now on the semi finals!



Wait tommypichero, isn't Portugal in semifinals without having even one won game in regular times?




from Grobar
Thanks and praises to the most high Hypocrisy!
MBU.
BROTHERHOOD.






- LEVEL 2 –



1. HASHTAGMERKY2016 $6,021,703,159,349
2. MightyMax $4,063,047,723,941
3. CraZzy_RajJ $3,200,318,757,337


Traditionally level 2 was cheapest tier to rank, but not in this round. Level 2 gold was paid 6 T this round. For example in round 734 level 2 gold was worth 1.2 Trillion. Hastagmerky2016 got the gold and MightyMax in second position had 2 T less.





from MightyMax
Hey buddy, Well first things first thank you very much to the super mega union. Big thanks to UC Avengers and our fearless leader Hollywood_Hubert. Congrats Eck on your win. Happy to see nino and blacksails back. Our brothers over in pinoy hope to see you back soon. As for my lvl 2 rank i was able to get silver and complete the set. My round got switched around a little. Planned on building and going for free killers. Got hit early for about 180k by some guy that didnt sign back in. So had about 250k dus to kill with last day. Killed for two toh not hitting bots but real players and was killed by a IC lvl 4. Exchanged messages back amd forth for a bit and looks to be settled. Jumped to lvl 2 eor and the rest is history.






- LEVEL 1 –



1. f_u_punk $1,200,088,016,032
2. RetiredButBack $630,752,367,914
3. Tom_Phan $502,278,825,059

Level 1 was giving the medals starting with 1.2 trillion for gold. Silver and bronze was just above half a Trillion. f_u_punk secured gold. It seems that level 1 isn't overpaid anymore.



Hmm phantom is this pure love?



Free killers went to harryverderchki . It was looking as a quite battle in killers competition. I've seen a number of upper level players killing competition of their fellow family members battling in free killer ranks. Jebat was second with just 5 thousand kills less than winner. Definitely an interesting battle between the two.



- Best Free Killers –


1. harryverderchki 1,448,599
2. Jebat 1,443,325
3. Clutch 1,066,571





from CAPTAIN_CLUTCH
End of round was really intense. It was myself and action_jackson battling for the Free Killers Bronze and it went down right to the wire. I was up by 2k KP with 5 minutes left in the round - AJ signs in and hires 10k DU's – but didn't have enough time to make up the difference. Huge shoutout to Phantom for the coaching last round. I owe you one buddy!



In supporter killer ranks , top rank was battled between Torm of InnnerCircle and DAWG of IOU. Even if numbers showing the gap of only 5 million kills during round was clearly pretty early that Torm wont be contested or at least that it wont be easy to reach him killer counts. Lately it seems that supporter killers reduced the number of kills, probably because lower ranking position in supporter killer ranks are expensive nowadays.




- Best Supporter Killers –


1. Torm 46,488,886
2. DAWG 41,288,381
3. MonkeyKilla 34,494,491





from DAWG
Its was a good round for me Id like to thank every that helped me


Family ranks was little different now with BL4CK_S4ILS being reduced in numbers and more importantly losing a number of contributors. Innercircle granted the gold with 15 trillions. Even reduced in numbers BL4CK_S4ILS was second. The voices in TMB land said the split happen since part of players did not want to join Super_Mega_Powers. DipSet_AnoNyMouS got the third followed by COB. Nameless closed the ranks in 5th position. After keystone's short but intense game life and his MIA status now, Nameless seems in problem to return on top in family ranks.



- Collecting Family –



1. Inner_Circle iD $15,954,996,161,673
2. BL4CK_S4ILS THEALLM1GHTY $8,944,874,132,339
3. DipSet_AnoNyMouS CraZzy_RajJ $4,933,500,722,155
4. COB Pushtostart $2,084,263,714,090
5. NaMeLeSs Domenico $1,724,507,930,767



from Anonymous
Our round wasn't as productive as we hoped for, just means we have to go harder for the next one. A few pests decided to hang around the second half, but COB is stocking up on bugspray (; EOR was nothing special but i want to thank everyone that put in the work for COB and a special special mention for those, uuuum...vets..... over at nameless




from Domenico
My cat April said she REALLY doesnt like you
Im getting a dirty look right now just for replying to you


Dom this is sad, since I'm born in April. You should rename your cat to May, she won't mind.




from CraZzy_RajJ
i'm a lil drunk this moment
can i give a quote after few hrs?


Around a half hour later I got this below. CraZzy_RajJ your hours fly by when you are drunk
from CraZzy_RajJ
We are now one tight packed fam with a single name and we did gud this round
family bronze
L3 4th
L2 3rd
L1 1st
and best killers 4th
so it was a gud round for us
Expect us


In union ranks IOU was moving up the entire round and entered last day in first place. Super_Mega_Powers were able to take level 4 first and second but in union they were second. Brotherhood merge with legends is quite strange since their ranking capacity seems to be really reduced. I was expecting that two unions of looters will be in a battle for union gold every round. SouthBound2Hell was 4th and union named Vipers got the 5th place.





- Collecting Union –



1. IOU MarKo $33,823,950,868,561
2. Super_Mega_Powers Hollywood_Hubert $20,013,565,013,607
3. Brotherhood Hypocrisy $5,492,292,954,757
4. SouthBound2Hell Maxx $2,906,428,302,409
5. VIPERS BoJo $261,096,661,150




from daniele
We go what we wanted, quite easy too. Well I was around only 30 minutes at eor and twice 15 minutes per day. I blame jonzo, jac, jackie, frank, kank, blizz, dawg, phan, andy and probably few more for results they got. When I think lil more about it is a team effort so to each and all IOU working to reach our goals. A big Thank You



Ok we arrived to our

BROWN SEA CUCUMBER

award section... This section is for fellow teembeers who:

Section a) Didn't reply to me.
Section b) Hit me in game - very, very, very bad people.
Section Ted Evelin Mosby) Ones who sent me recruiting messages, invites, and non-business related messages.
Your reward? Well honorable mentions here & NO, no free turns for that..


BROWN SEA CUCUMBER

award for round 702

Section A)
Hypocrisy
THEALLM1GHTY
iD
MERKY
harryverderchki
TruMafioso
Torm,
Eck

????


Section B)
from joedog
joedog raided your headquarter while no one was there and ganked $19,344,523 from you.

from joedog
joedog raided your headquarter while no one was there and ganked $20,362,656 from you.

from joedog
joedog raided your headquarter while no one was there and ganked $21,434,375 from you.

from joedog
joedog raided your headquarter while no one was there and ganked $22,562,500 from you.

from joedog
joedog raided your headquarter while no one was there and ganked $23,750,000 from you.

from joedog
joedog invaded your headquarter. 112 of your boys were killed. 17 of joedog's died as well. joedog stole $25,000,000 and stole 0 glocks, 0 shotguns, 0 uzis, 112 ak47 from the bodies.

from GATTO
GATTO drove-by shooting at your headquarter. 3262 of your boys got whacked. 1012 of GATTO's boys were also killed.

from GATTO
GATTO drove-by shooting at your headquarter. 6629 of your boys got whacked. 3000 of GATTO's boys were also killed.



Hmm guys I didn't like it



Section Ted Evelin Mosby)
from Jackie_D-Amico
What up girl? Don't you know I run shit around here?


You just lost any chance Jackie_D-Amico


AND we arrived to the real awards section! The one with real turns! The reward is called

LOOSE CANNON

. But I personally call it Bartholomew Simpson Foundation Award. This is awarded to a single person each round that does the most courageous or most random and goofy thing of the round and will bring 15,000 turns to the winner.


This round ALLMYGHTY is the one who got the reward. Standing up against the top contributors in your own family it's definitely worth of Bartholomew Simpson Foundation Award!

Please contact Tiki for your reward! (Even after you ignored me ALLMIGHTY)

Dear Teembeers… This is it! Happy gaming!