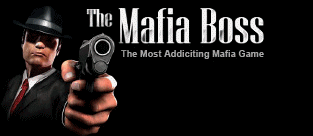 The 726th round recap. Another quiet one?
Dear Teembeers,
Here we go with the round review of 726. This round didn't see any major movements. In the Union field we saw Super_mega_powers leading the pack almost from beginning of the round. IOU was going strong this round too, followed by Brotherhood, which was a nice surprise seeing the once big union coming back to top 3. In the Family fields we saw Anonymous_Dipset hitting the coveted gold medal. After a long run, IC wasn't the top family. Nameless rounded out the top 3 ranks. Legends were really low for the whole round, even recruiting keystone15 and his The_trailer_park team didn't really help them. Probably some important members missing in Legends team has affected their game play.
Killer ranks once again went unusually low in supporters branch. The free branch as always saw some tough battles and turned to be competitive as always.

Lets see the finishings:



-Level 4-

1. RAW $46,779,562,436,688
2. TruMafioso $9,115,572,595,934
3. Viking_Slap $5,520,031,451,540


Raw from Super_mega_powers got the JP. No real competition happened and it looked like an easy win. Probably overspent too considering the rest of the ranks in level 4. Unfortunately I was not able to track down RAW
. Well no one was bothered to reply to me here...



-Level 3-

1. nexus $8,004,892,972,936
2. Berdugo $7,505,650,722,444
3. MERKY $7,005,473,319,653




from nexus
I'd like to thank everyone in the union for getting me this tier. It was a mistake, I was going for 3rd, but sent the wrong amount at the end, so I screwed up. All in all, we had another great round. We really all work well together as a team should. I wouldn't expect less from a bunch of talented vet players.

Yes Berdugo, you did rank. Congrats!

This round level 3 again turned to be the most competitive and relatively expensive indy rank area in game. In this round even the 10th place in level 3 needed above 1 trillion to rank. Nexus was the one finishing first here, however, it seems that Super_mega_powers invested the most in level 3 tiers. Granting two medal position ranks in level 3.



-Level 2-

1. Mr_Nice $4,500,069,014,824
2. quag $4,347,401,193,864
3. Pennywise $4,008,335,656,302


Level 2 medals seemed like a battle for first place, having IOU secure the gold to their Mr_Nice. As usual level 2 lower indy ranks proved once again its possible to have a tier rank without overspending. No reply again in this level either!



-Level 1-

1. Tierre21 $3,700,315,395,461
2. Hollywood_Hubert $3,393,893,445,059
3. Comba $3,001,525,189,415



Level 1 was similar to the past round. Not too expensive, nor too competitive. It seems the practice of overpaying for level 1 medals has finally come to an end, for now. Same as level 2 no replies. Thank you everyone! What is going on with the quotes this round!? I even gave people a little extra time to get their 2 cents in.

Supporter killers was quite cheap in this round to compared to round 724. ItasteLikeCandy had the gold but the total number of killings to grant the win wasn't too high. The second and third position looked like a battle, having 2 million kills as the difference between the silver and bronze.

Free killers was another battle to the very end with Rock earning the gold with only 457 kills more than JF. Yes that's right only 457 kills more than the first leader. Great work and interesting to watch.



-Best Supporter Killers-

1. iTasteLikeCandy 35,591,118
2. Nocturnal 32,904,802
3. Jonzo 30,826,177


from iDtastesLikeCandy_

Yas, again another great round for IC! We had a lot of fun last round. My family was super supportive in helping me secure gold killer. On the last reload of the round, they helped kill all the bots to ensure no one passes me up! And they made sure to keep Nocturnal dead. So that was really awesome lol. Big huge thank you to TUJ, Dark_Prophet, Dub, and SnoMan (; And thank you to the rest of IC for a great round! And ily iD!

Xoxoxo




-Best Free Killers-

1. Rock 1,392,676
2. JF 1,392,219
3. Tiffaney 1,258,714




In family rankings, as already said, Anonymous_Dipset formally hit the gold as they were clearly saying the gold is their objective. Good work people. Inner_Circle finished in second position and still were able to push trumafioso to the second rank in level 4. It was a competition that was interesting to watch this round in the family ranks. Nameless went home with a bronze. A new family named Administration was able to secure the 4th position, and family ranks were closed out by Dynasty in 5th place. As always single family bosses and crews are friendly to me and tend to give out great comments! Thank you! I really appreciate it! So does the community!



-Collecting Family-

1. Dipset_AnoNyMouS slots $8,234,076,590,351
2. Inner_Circle iD $7,574,740,496,929
3. NaMeLeSs Domenico $1,500,000,000,000
4. SlackerS Administration $1,090,000,000,000
5. Dynasty scaronface $725,828,055,665





from slots

Hey blogger,
I do have a lot to say, But won't because I'll let our gold medal do the talking but I will say IC is cowards and had to hit are banker we understand you can't keep up ic but maybe you guys should buy a few more sub then u can have #1 back lol I'm sure if u do some more poking around my guys well have alot to say

In name of Dipset_AnoNyMouS CraZzy_RajJ added this bellow



from CraZzy_RajJ

Phewwww,

It was for sure we aimed our target for fam gold this round,

and we stayed above IC till 8 days, Then few of their members started bitching abt hitting our banker, we took it as a jk.. but they zeroed slots (3 mil dus) and also their chitty chatty didn't stopped though.. But after all this here we r, We just played a little trick confusing them and bingo,

A Fam Gold
Thanx to Big_Trin for running such an awesome EOR,
Also thanx to all our Members (Dipset Also) helping fam to get a gold
We also Managed few tiers apart from fam gold
L4 6th

L3 10th

L2 5th

L1 4th

Supporter Killers 2nd

Free Killers 7th

One Thing to say,

Threatning or zeroing our bankers wont help, We.re Old Schools,

We Know how to Manage Every Situation

Shout AnoNyMouS

We Are AnoNyMouS

We See

Wee Judge

And CraZzy_RajJ also added this too…
from CraZzy_RajJ
As mentioned last round,
Beware,
We r coming for that Gold
BROOKLYN-G also replied:

I will get back to you later kinda busy right now

from iD_hit_that

It was a fun round as have all the rounds since I have been back playing. I cannot comment on the eor outcome as I get to be in the position where I do not have to worry about it because others take that burden. I spend my round hitting computer generated bots that can't hit back and having a laugh on Skype and winding up individuals in game who are clearly unstable jaja. I salute the people who take the responsibility on behalf of the rest of us each and every round like iD, tuj and candy. So cheers to them!

from Domenico

We were happy to get bronze family and also be able to pick at a few individual ranks. Thanks to the family for the hard work.

from Administration

Well it was a rough start of the round, it was our first round, i had a few people quit on me, we started a bit late but that didn't stop us. We recruited till we got to 10 people.
It was basically only 3 of us signing in at all so hard to bank the money. by day 4 we had amassed about 1.2tril. By rounds end we had 1.5tril SlackerS i know.. so EOR came and i figured i would deposit enough to beat out dynasty for 4th place. There was a quick battle last couple minutes but dynasty figured they didnt have cash to win and pulled bank.
first round as a family only 3 playing and we got 4th family. That's a win in my book!!

As always from Slackers, we received this too:



from The_Musician

We were a new family, so we didn't have a lot of active players but we still managed to do something pretty decent. Soviet was bank with autos and me and Admin looted a lot, mostly Admin.





In Union ranks watched an uncontested win to Super_Mega_Powers, IOU finishing second and beeing in second place all round long, followed by Brotherhood in third place The final result of top 3 uniona do usually match the whole round union ranks. Legends was behind IOU all round, and Brptherhood too. As stated, even a spender like keystone15 joining them did not really help their ranks. It looks like Legends are in a declining state after few months of being a firm force in the union field, or did Brotherhood and IOU just bring their game play to the next level? As usual London Elites was able to close the union rankings in 5th place with 2 trillion. Considering the union final value its clear that brotherhood and Legends invested mostly in tier ranks. In the union field only the legends don replied to me :/. Dear Union bosses please scroll up to the family section to see how replying to blogger messages should be done.




-Collecting Union-

1. Super_Mega_Powers LOPOV $32,374,004,201,419
2. IOU feral $21,584,338,494,903
3. Brotherhood Hypocrisy $3,941,403,229,503
4. LEGENDS Circean $2,999,999,999,999
5. LONDON_ELITE Gallio $2,048,127,480,476





from Circean

It was a slow round, but good none the less. It was a nice change having Keystone and his crew around. They're good people.



Ok we arrived to our

BROWN SEA CUCUMBER

award section...

Section a) Didn't reply to me
Section b) Hit me in game - very, very, very bad people,
Section Ted Evelin Mosby) Ones who sent me recruiting messages, invites, non business related messages.

& NO, no free turns for that as usual...



BROWN SEA CUCUMBER

award for round 706



Section A)



iLOveBiTeS
blackswan,
Gallio
PUSH
Chrispy
Hypocrisy
Pennywise
Viking_Slap
Hollywood_Hubert
TruiD
Tierre21

Quite a list, eh?



Section B)





from Gahool
Gahool raided your headquarter while no one was there and ganked $18,377,297 from you.

from ZScarrBarr
ZScarrBarr raided your headquarter while no one was there and ganked $20,362,656 from you.

from Wither
Wither drove-by shooting at your headquarter. 54 of your boys got whacked. 180 of Wither's boys were also killed.

from Spit_Chain
Spit_Chain invaded your headquarter. 9110 of your boys were killed. 1500 of Spit_Chain's died as well. Spit_Chain stole $25,000,000 and stole 0 glocks, 0 shotguns, 0 uzis, 9,107 ak47 from the bodies.

We had 4 people hoping to get rich by hitting your beloved blogger. Meeeeeh



Section Ted Evelin Mosby)





from Administration
Wheres my pic?

from Dorian_Gray
This mafioso has been removed from the game.

Lame, I couldn't see Dorian Gray message :|

This round for the random player short 3 questions interview we choose 6RightWinger9.



The questions were:



1. How was round 726 for you?
2. Are you happy with round 726 outcome?
3. What would you change in round 726?

and this was his reply:



from 6RightWinger9
Well I was drunk the majority of round 726 so it was great for me, my totals were decent so all in all not a bad round. I wouldn't change much for the round except maybe more beer and a...well I'll just leave it at that. 69myballs.

NOW, we arrived to the real awards section! The one with real turns
. The reward is called

LOOSE CANNON

. BUT, I personally call it

Bartholomew Simpson Foundation Award

. This is awarded to a single person each round that does the most courageous or most random and goofy thing of the round and will bring 15,000 turns to the winner.

This round again no one really caught my interest. Regular killings, regular builds and no JP battle. C'mon people!? After thinking for it awhile, the BSFR aka LCA is going to Slots, who was able to build a family, compete, and even win in the family ranks against an always dangerous and thorough crew like InnerCircle. Not an easy accomplishment!

Well done. Please contact RAIN for your reward.
You think you have someone to propose for the Bartholomew Simpson Foundation Award aka Loose Cannon award? Contact me in game!