Hi Everyone and once again, welcome to my crazy world of mad, silly, obnoxious and belligerent people at The Mafia Boss. Time and again I have to deal with noobishness, new players who know little or nothing about the game, or it is newish players who do not make the effort to see if they are missing obvious answers, before they contact us and also simply just have no respect for other humans.
In the Blog below...you can decide if this really happened or not...This entire exchange took place over an hour and I think it left a few scars on both sides.
Player PM: Hi Storm, in the turbo, I started collecting, last night and before I was two thirds done, I had almost no more ops left! I don't see how that could have happened? No one attacked me! I want my ops and money back! This is fucking bullshit, I want this fixed, I should have ranked!
Storm: Okay, did you buy sufficient alcohol and coke before and after each collect you did? Also, how many ops did you have and how many turns did you use for each collect? I can say initially that the main reason that this can happen is that you need to keep your operatives happy, by making sure that you have enough coke and alcohol on hand for each one before you do a big collect.
Player: I can say initially, fuck you! That's fucking bullshit! Nothing is fucking okay! I spend 2 days making Ops and then I lose it all and there is no explanation anywhere!
Storm: Ermmm, it's the first thing described in the game guide at the bottom of the site pages?
Player: I don't care! I lost a lot. You must make this right. I can't just lose like that. Why the fuck should I need coke and alcohol anyway? That is just fucking shit.
Storm: Well....That is how the game works and that is the game rules....and it applies to everyone - How many ops did you have anyway?
Player: Fuck you! You don't have to get smart with me you fucking prick! I am your CUSTOMER! You NEED to fix this! I could have collected trillions, is what my Family Boss said. Fuck this BULLSHIT! I want my money that I spent back!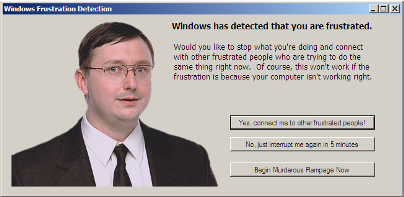 Storm: Ermmm....I notice you didn't spend anything at all, no sub or turns bought... so what are you talking about? I don't understand? Can you please be clearer? What do you mean?
Player: You FUCKING STUPID IDIOT! I mean the money I could have made in the game...you should know this!
Storm: Oh, I am sorry, I apologise, it was not so clear as you said: "I want my money that I spent back!" – So I just assumed that you wanted to claim back some payments you made due to a silly rookie error you made in not understanding how the game works?
..............Wait for it..................
Player: YOU FUCKING SMUG COCK SUCKING CUNT! I AM 27 YEARS OLD AND I DONT NEED TO PUT UP WITH YOUR RUDE FUCKING ATTITUDE, I DIDNT WANT TO GO HERE, BUT I HEAR THAT YOU ARE FROM AFRICA, AND MAYBE THEY NEED SOMEONE THAT IS LESS OF AN APE TO DO YOUR JOB, YOU BANANA EATING BIG-NOSTRILLED MUD RIVER DWELLING SPEAR CHUCKING AIDS INFESTED FUCK!
[Fucking hell, this guy is actually quite good, lol]
Storm: Wow, that is quite rude actually, I am really trying my best to help you and I need you to please understand that if you don't follow the game guides...when you collect or even attack... and do not have sufficient narcotics of certain kinds then your operatives or defensives will be unhappy and "leave" you.

This meaning that every time you collect with no narcotics, they will get pissed and ditch you, and the message actually pops up just after the collect and at least before the next collect you get a warning to go buy narcotics. Also why did you not message staff at the time it happened? Why only the day after the round is ended?

Player: DO NOT EVEN TRY TO ASK ME COMPLEX QUESTIONS YOU FUCKING IDIOT. I TOLD YOU THIS IS BULLSHIT! I WANT MY OPS BACK AND MY MONEY.
Storm: That is all good and well but you may have noticed that the round is done?

Player: YOU SARCASTIC PIECE OF SHIT, I WANT TO SPEAK TO YOUR BOSS.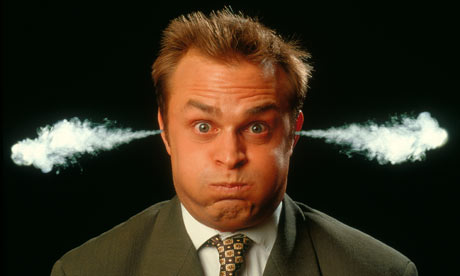 Storm: I am the Boss here so unfortunately their is no one else to speak to.... I have put up with your rudeness enough times now, I have tried to explain nicely to you how it works and also you are trying to claim for something that we do not compensate for, I have put up with your insults and there are rules against being rude to the game staff.

I have not bothered to apply these as I am trying to understand that you had a hard time and also are quite new to the game. So in this spirit, I will do you some small compensation, but it will only be for the next turbo round, and you will need to contact me then, when it starts in around 8 days time....just tell me how many ops you had and lost? Obviously I cannot give you 1000's of turns but at least I want you to feel that we do care..But this is a once off compensation and it won't happen again.

Player: Well I had 900,00 thugs and bodyguards and 10000 operatives and I lost all my operatives as I used my reserves and all my 16 hours turns to collect like my Family Boss Told me to do.
Storm: [Eyes are now rolling toward the heavens....]
Listen I cannot compensate you at all sorry, you didn't even have any hired ops, and you were supposed to hire Hitmen and Hustlers. If you hire BG's and Thugs, this is more for killing and producing, NOT collecting!
Player: I HAD 10 THOUSAND OPS YOU FUCKING CHEATING FUCK! YOU ARE JUST TRYING TO GET OUT OF COMPENSATING ME FOR WHAT IS RIGHTFULLY MINE. I AM GOING TO TELL EVERYONE THAT YOU ARE A CHEATING FUCK AND THAT I GOT ROBBED BY YOU, YOU CORN ROWED LICE INFESTED LOCUST EATING BABY RAPING FAMINE RAVAGED JUNGLE RUNNING THIRD WORLD FUCK!
Storm: [pushes block button]
If you're interested in writing a blog or have the desire to give information for a future blog, contact

Slingshot, Slixed, Storm,

or

Tiki

in game.

New to
The Mafia Boss Game?
Sign up now and play!