Greetings Mafiosos. This blog covers the happenings of last main and turbo rounds and was player-written and edited by staff. Congratulations to all of you who won prizes! Thank you to the author and editor for this submission, for your efforts and for the cool look-back at all the excitement that took place -so lets get to it!
TwitterBig.jpg
First 3 Days
Main round 981 got off to a yawning start
...with a few members of certain families deciding to do a decent early round build. IU's NoMrcy jumped off day 1 ... building over 1.5mil OP's! ... and then there's Torm from IC (remember his bronze level 4 last round) decided to one-up NoMrcy with a build of over 3.5 mil OP's.
We also saw Hype and TPK from Trap House both do a nice early build ... and last but least, Klown decided to get in the mix and throw his birthday cupcakes at everyone. 3 days in, he had himself sitting at 2.5 mil OP's as well!
There was some blood In the streets, spilling over from main round 979
... as we see Valhalla alliance, including Klowntown, Ronin and Loco, battling the guys over in IU as well as taking on a few of the Trap House guys early on in the round (which looks like to have stopped by the end up day 8).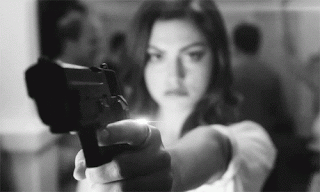 7 Days Remaining
Nameless family has been laying low this round so far
... and as usual, IC, Babbo and the boys are just doing their thing. We've also seen a newer merger of 2 families: WC and APO. They had combined in round 977, and now with 20 diamond members strong it's gonna be interesting to see what these guys can continue to accomplish ...
6 Days Remaining
No new real action noticed ...
everyone is anticipating turbo rules to come out
and get their collectors to start doing their mid round switch from hiring to collecting. Everyone's wondering what this solo-playing "Antichrist" player will do with his now almost 1.6m DU's. The war between Valhalla alliance, Trap_House and IU seems to be wrapping up.
5 Days Remaining / Start of Turbo Round
It's an interesting set of turbo rules, and I can't wait to see how the mafiosos use their crews to see who can get on top
. The first day of turbo sees the usual, most guys are building to collect and we do see a more than usual amount of guys building only defensives to try and keep their banks alive and their cash secure. There are two families of players looting actively, and amassing multiple tens of trillions in on-hand cash.
In the main round, we see a new guy jump into the top 10 of globals with a MASSIVE build
... Renzi from Loco, with almost 7.6 mill OP's on the board which - for now - is defiantly leading all other builders. Will NoMrcY add and get backup from TMK? Will KLOWNTOWN come outta nowhere to help support their don's birthday round? ... (there are literally dozens of mafiosos this round with 'Klown' in their names) ... Or will IC step up (because a birdie on the wire told me its "their round") ... and holy hell is APO_WestCoast looking jacked with their full family of level 4's ... Guess we will have to wait and see!
4 Days Remaining / End of Turbo Round
At this point in the round, your family rank leaders are:
IC with about 26T, APO_WestCoast sitting at 17T, and newcomers TrapHouse sitting at 9.5T (ahead of Montoon and Loco). Slow day in main as most are focusing on turbo and trying to get their crews together.
This round's turbo we saw an influx of cash on loaded bots which has proven HUGE for looters.
A five-player (free) family named "Free_Bank" has looted over 110T with 3 hours left to go, and ButterBeer family has over 60T too. A few players have started their climb up the KP latter in both free and supporter ranks, 3 hours left we have not seen anyone show their hand for collecting yet …
Turbo EOR was completely insane!!
It looked like there were 3 or 4 players jockeying for the jackpot. Since no one was willing to add in bought credits since the JP was below payout, it ended up being a battle of the bank rolls.

In the end, we saw the family with the most diamonds (APO_WestCoast) strategize with great teamwork, and in the final last seconds, Severus (aka Clutch/Infamous) sent what would have been an easy win off to Gringotts (aka Roku) 96T. Gringotts also made off with a silver killer medal, only beaten by Dong (aka Antichrist, from main round).
Overall, impressive showing from APO_WestCoast
(and who says Clutch only looks out for himself, ahahaha)
... great job to them - with or without a challenge - it's good to see these turbos getting passed around. GoldRush family finished in 1st, followed by ButterBeer in 2nd, and Lux coming in 3rd.
Huge shout out to
Free_Bank family,
whom - with only 5 players - had more cash amassed than the JP went for, but instead decided to take medals in levels 1, 2, and 3.
3 Days Remaining
Back to main round ...
everyone continues to do their collects and get as many guys to bank roll, as often as possible
, to save up that cash. There's not much action right now, and the JP hasn't moved since Renzi's build. Everyone's still wondering if he's for-sure going for the jackpot or not, since he hasn't been collecting for his family, and is still building OP's with his 20k buildups. Will there be a challenge? Can't wait to find out …!!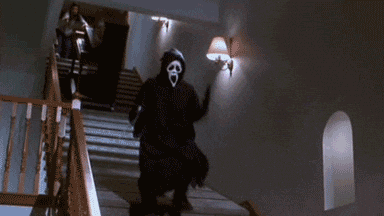 2 Days Remaining
Killers have started their mad-dash for KP's.
Collects are starting to pour in from subs, and most looters are starting to slow down. The boys from IC are dominating all 3 of the most-violent awards, and have clearly amassed a large sum from looting all round. All eyes are on LOCO family though, with Renzi's huge build and yet to collect.
Last Day of the Round
As we sit here with 2.5 hours left of the round, most of the killing is done.
As expected, Antichrist aka Wolfenstein - who had been building dus, untouched all round - was able to jump to an early lead, zeroing numerous big builds, including infamous and MaXx, whom were their families' respective bankers. Many members of APO_WestCoast suicided on Antichrist after he hit their banker (Infamous), but not before he had already gained 6M+ KP's ... no doubt Antichrist must have gained a lot of enemies for his hits.
However, in the last few hours of the round, we saw Torm on his big green tractor steamroll his way
to bump Antichrist into second. NoMrcy came 3rd, followed by Hype, and then Renzi. Wade Garrett led a great campaign the last few days of round to secure his gold in free killers, and Zhask from Moontoon (I'm telling ya ... these guys are good) got himself a sliver, and KD from IC took a very-close bronze.
With 2.5 hours left in the round, the top 5 families are as follows ...
1. Inner_Circle - 60T
2. APO_WestCoast - 49T
3. Trap_House - 26T
4. SouthSide_Elite - 12T
5. IU_RU_HQ - 11T
... the round is over! …
and to the delight of Renzi, he was not challenged for his JP attempt. He collected a HUGE 64T, which was enough to take it. He didn't bank any cash for his family, LOCO ... wondering if that was a mistake or if he was just focusing on the JP and didn't care about the family rank. I wonder if we will see him stay with LOCO next round? ... only time will tell, but either way, congrats to Renzi on his round 981 win … it was a hell of an EOR collect! Miko from IC comes in 2nd, and the old man himself, Petenasty, took the bronze.
IC continues with good ranks as Conti takes a level 3 win
in front of shame and bang_napi (from UC). In level 2, we see 69myballs (from Trap House) with a nice gold, followed by Nexus (from UC), and then Icon with the bronze. Level 1 was dominated by Zhask taking gold (in addition to his silver in free killers), DOT again in silver (ranking himself playing solo all round), and pepe took the bronze.
7c26b8e2649f57b6d0d3c79c9fb69055.jpg
APO_WestCoast - with an almost 60T round - took gold in collecting family.
These guys are quickly becoming a powerhouse with the Roku/Clutch connection … Snoman and IC took the family silver easily with 41T, and the newest family on the board, Trap House (ran by Kimbo_Slice) finally broke into the top 3 ranks and secured the bronze. MaXx and the boys in SouthSide just missed the top 3 and ended up in 4th, and LOCO stayed in 5th (missing a last-second bank from Renzi).
Congrats to all those that ranked!
++++++++++++++++++++++++++++++++++++++++++++++++++ +++++++++++++
Are you interested in earning some FREE PRODUCT by Writing a Blog? Send submissions here for consideration:
[email protected]
If we publish it, you will earn a free level 4 sub!!
++++++++++++++++++++++++++++++++++++++++++++++++++ +++++++++++++