Howdy folks, Clutch here with another action-packed blog for you lovely folks to feast your eyes upon! Today, we're going to take a look at IU_RU_HQ's recent reign of terror over the indy/single family ranks. It's hard to remember a time when IU/RU wasn't on top, with their incredibly long run of consistent top 2 finishes in the union ranks, and occasional indy family gold sprinkled in, here and there ... but what we've seen for the past couple months is an established dominance of purely indy family ranks. We haven't seen a dominant run in the indy family ranks - of consecutive first place gold wins - of this magnitude since the Pinoy_N_Co family were at their peak (rounds 774-782, where they won 5 family golds in a row). IU_RU_HQ has amassed an impressive 8 family golds in a row!
So far in this reign of terror, IU_RU has seen huge builds, tens of millions of DU's killed, and hundreds of trillions in cash generated. For all of the above-mentioned rounds, the IU_RU_HQ family has been composed of primarily level 4 supporters (usually 20+), with a few low level looters and killers. In at least half of the rounds, we also saw TMK supplement his family's efforts with large builds & collects of his own. "In addition to winning 8 family golds in a row, IU_RU_HQ has also won 7 of the last 8 main-round jackpots (TMK, BigAnt, DezL, 23, TMK, BigAnt, TMK)." I asked some of TMB's most active and notorious mafiosos what they think of the IU_RU_HQ family as a whole, over the past 8 main rounds, and here's what they had to say ...
DOMENICO: Of all the families in the game, i think we have the least interaction with them. You know they are going to spend and they are going to go for the round most the time, two areas that arent really a concern of my family.
ELMO: I believe they think they are untouchable (giving TMK spending power, they probably are). It was good to see Ronin zero them out a couple rounds back, maybe brought them back down to earth a bit... I was impressed by the way TMK smashed the Hulk to bits... ya cant really argue with that... and that Italianboss guy is constantly on my ass, the f***er.
ROME: I think that they are the true black hand of this game & every family should look at what they have accomplished and step their games up. Last 2 minutes always coming away with a steal. Nothing much else to say!
KLOWN: My opinion: Lopov is like a spoiled child. IU is ok and getting things done but nothing I'd ever take part in.
SNOMAN: The IU squad has always had my respect as an asset to the game and as formidable opponents when we'd do battle. They're stacked with several skilled, experienced players with great knowledge of the ins and outs of TMB and have proven to be a reputable team on whatever level they choose to compete.
69MYBALLS: I think the family has been great, looks as if they found their stride again. Have many great players and leadership over there, not much more I could or need to say the results speak for themselves.
BIG_SARGE: If there is anything I can say about IU_RU, it's that you can never ever count them out. For anything. They have some of best knowledge of the workings of the game. They don't like being taunted or being hit. They have some of the best hitters in game. The leadership in that family is great, TMK, Lopov, Ant... If they want you dead, then you're dead. Piss them off enough and your ops ate gone too. A few rounds back Groot and Hulk taunted TMK hinting that they would take the round. That didn't happen and TMK took the round. Easily. IU may lay low, seeming in the shadows, but if they want to they will do what they like, especially if they are proving a point. As a family or union they shouldn't be underestimated.
TORM: They have great leadership, and loyal members. They are a pillar of the TMB community.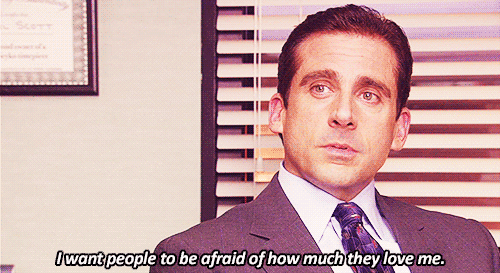 Overall, we're seeing some mixed feelings about TMB's long-standing powerhouse family, which is certainly understandable. It's awfully hard to get to the top, and even harder to stay at the top -- without ruffling a few feathers. To get a better look at what makes this family successful, I decided to reach out to some of the current IU_RU_HQ members, and ask them about their recent dominance of the indy family ranks.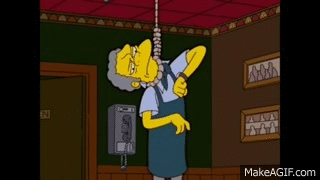 1. How long have you been with the IU_RU family? And why did you decide to join?
Infinity: I joined IU_RU a couple months ago, round 870. If you want to win, and not have retarded family members, then IU_RU is the best option.
Nino: Ohh many years. I came to IU after a long War I had With Realt and his family. All my original friends did disappear (only a handful stayed), and IU/RU was the family that helped me in the end -- and With that said, they did not only help, but they also showed me they were to be trusted..
Viper: Five Rounds now. Wanted to Roll with Lopov as old friends with him since being in Ronin & UMC yesteryear!
Blizzard_420: In IU, I am constantly just few rounds, and for years I joined them on and off just to hang out with my homeboys Lopov and Eck.
Leah: Been here around 4 and a half years straight without ditching em.
Lopov: I've been with IU-RU for about 6 years now. The reason i joined there was when i started talking with Eck, so he got me to join there and try it out.
Teardrop: I joined IU in round 391 if I remember correctly. I was in WestCoast that time and decided to join IU because of my strong relationship with Sebastian, who was a IU member that time.
NuGGz: 6 years in October. Upon my return to tmb, kill kill kill stole my heart and coca gave me a chance in RU.
Votan: I have been with the family for 10 rounds or so. I used to be in RU back in the day so it's great to be surrounded by great players again!
Skeet: After taking a long break from the game I came back to the new rules and tried a few different families out then joined RU_IU around round 430 and been here ever since.
2. Who have been the major players in the family, mostly responsible for the family's success over the last 7 main rounds?
Infinity: TMK, Italianboss, Lopov, BigAnt, and Zodiac -- in that order, and not including myself
Nino: I would say its a lot more then 8 main rounds... lol, more like 8 years. TMK is no doubt the biggest power in the game now days, his speed cant anyone beat... but Lopov is the one that keeps the family together, through all the time.
Viper: TMK, Lopov, and Italianbos.
Blizzard_420: Major players for me will always be TMK and Lopov and for the family´s success each member is responsible.
Leah: TMK/LOPOV/Harry etc etc.. not too sure haven't paid that much attention to the last 3 or so rounds was on holiday in Greece.
Lopov: It would be kinda selfish to name just a few of them. Everyone did their part, but lets say that im thankfull for Italianboss, hes been looting quite a bit in the past few rounds.
Teardrop: I would say Lopov, TMK, BigAnt and Gale. But honestly, we are a hard working team, everyone helps so it would not be fair to say only these names. The whole family contributes.
NuGGz: We all do our part, TMK does the rest!
Votan: In my opinion i would say the three major players who have helped lead the family to success are Lopov, TMK and italianboss.
3. What are some of your favorite moments from the past 8 main rounds?
Infinity: TMK V.S. Hulk -- that was absolutely insane. It's hard to even mention anything else after seeing that.
Nino: When TMK ran over Hulk, that was Fun. Their family looked like they were so sure about taking the round.
Viper: TMK's EOR build to Smash The Hulk's EARLY build.
Blizzard_420: Do not have any special moments.
Leah: TMK stealing Hulks JP. Harry getting 18m Kps.
Lopov: Every win that was taken under some threat or challenge would be my favourite.
Teardrop: Well, everyone knows that although we have many strong collectors, we are a killing family. So I would say that last rounds where we were hitting Ronin, Ohana, and someone else i cant even remember, lol i would say these moments. I miss the killing.
NuGGz: Avengers disappearing at the snap of TMKs finger.
Votan: I would say this answer has to go to TMK, Some of the last minute builds he's done is incredible!
4. Who do you think would give IU_RU the biggest challenge, if they were to form a single family, and contend for an Indy fam rank?
Infinity: If the best players from both Brotherhood & Ronin families were able to come together to form a single family, then they would probably give us the best run for our money in the indy ranks.
Nino: Nowadays, IC.
Viper: To Be Honest - absolutely no one.
Blizzard_420: PissheadS would give the biggest challange .. jokes aside .. I think IC.
Leah: Inner Circle.
Lopov: Those would be the top families/unions in TMB ofc (diplomatic answer)
Teardrop: I.. really don't know lol. Nowadays? Maybe IC.
NuGGz: IC for sure, Darkstar FTW!
5. If you could get one player to join IU_RU who isn't currently in the family, who would it be?
Infinity: Torm, from Inner Circle.
Nino: No doubt here, a long time friend I would love to have join is Fixer.
Viper: Dmx from Warhounds... what a looter... learned so much from my time as being his Consig.
Blizzard_420: It would be Cocaeck.
Leah: Ding_Dong
Lopov: Once again a hard question. It would have to be more than just one that I'd pick to join the family.
Teardrop: Nexus without a doubt. Great player, smart, can do both killing and good looting. As a person he is the best too. Who knows what happens in the future
NuGGz: ROCKNROLLA
Votan: One player that would be a great asset to the team would be Jonny_Verteroni. He's one of the best looters I've ever met and his talent is being wasted in NaMeLeSs.
6. Realistically, how long do you think IU_RU can continue this run of 8 straight family gold medals for?
Infinity: I'm a betting man, so I'll be bold and say we can keep the gold-only run alive for a total of 16 straight main rounds before someone gets fed up and spends an ungodly amount to beat us!
Nino: As long as they want, it Will first end when all are done With spending what it takes.
Viper: As long as they want it to continue... so for a lot longer.
Blizzard_420: As long as there is no competition the run will not be stopped.
Leah: Don't stop, make it pop // DJ, blow my speakers up // Tonight, Imma fight // 'Til we see the sunlight // TiK ToK, on the clock // But the party don't stop no // Whoa-oh oh oh // Whoa-oh oh oh
Lopov: Idk, maybe till we reach the 100 fam gold medal
Teardrop: It's hard to say that but I don't see we leaving soon. I say that because this question was made several times for years but here we are. Always strong and never back down.
NuGGz: There's no stopping us.
7. What message do you have for the competition and haters out there in TMB?
Infinity: Don't hate the player, hate the game! (just kidding, don't bash the game or you'll get banned).
Nino: There should not be any haters. IU/RU have raised to the top from nothing. Back in the days, they were kicked out of the banking system, because they attack someone. They were underdogs for a while but they managed to get it together and take complete control over EOR for many years. People should just have respect for that... if some players don't like individuals then it's like, "really?" ... we cannot love all but what IU/RU have accomplished is not to look away from.
Viper: Is it cold in our shadow???
Blizzard_420: MaKe LoVe, NoT WaR.
Leah: Only losers use Multis.
Lopov: They would have to improve their shit talking skills to a higher level.
Teardrop: Well, we love competition, please feel free to face us if you think you can. And you there, feeling you have the best union or whatever and think you can defeat us, just take a look at the past. Realt, Pope, and the rest of the clowns, puff, disappeared just like that. So know your place.
NuGGz: STOP HIDING!
Italianboss: IU will f*** you. RU will f*** you and your mother.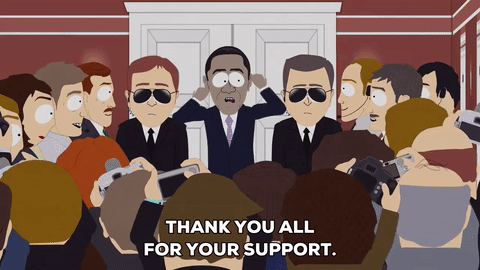 ... and that's all for this blog post! Do you think IU_RU_HQ will be able to maintain their reign of terror, and extend their family-gold-medal spree further? How many rounds do you think they will win before coming 2nd? Let us know your thoughts in the comments section below. Until next time, keep on keeping on ... Clutch signing out.
****************************************

The Blog Staff has openings for Main and Turbo round reviewers! It's a great way to earn FREE CREDITS each round. No Experience Necessary!

Message Ink-Slinger in game or email

[email protected]

.