Good morning TMB! Ink here with a review of Main Round 878. But first I must apologize for slacking a bit lately with the reviews. I was finally able to escape the wrath of our admin Storm and sneak away from TMB for a couple weeks to visit family. This was a pleasure of course, but it has put me way behind and now it's back to work and TMB land.
Being away, I missed much of the round but was able to check in here and there to see what was happening. About midway through the round I noticed the jump in JP to over $2k and saw the big builds by Hulk and Groot. It was soon after that, that TMB was littered with a zillion dead bodies. No one was safe. Like twin F5 category tornados, everything in their path was annihilated. I caught up with Hulk and Groot before the round ended and here's what they had to say about their rampage of terror.
from Groot
I killed everyone I could get in range of. Same thing next round
Hulk and Groot are both men(?) of few words, but I think their message was clear. The killing isn't over and we can expect more of the same this round.
UPDATE: At the time of this publication, we are already 7 days into the round and we are yet to see any attacks from this deadly duo. Was that just all talk? Or are they perhaps formulating a new plan? It appears we will just have to wait and see what happens in the next few days.
Let's take a look at other ranks and see how things went down.
-Level 4-
1. TMK $1,764,543,104,527,231
2. Hulk $751,733,470,588,918
3. Darkstar $20,265,312,585,987
I really expected to see a fierce battle for the jackpot win, especially since Hulk had a pre-build of 24 million ops. But that never really happened and TMK seemed to walk away with yet another unchallenged win, an impressive #44 for him. I asked TMK if he knew who Hulk and Groot were and here's what he had to say.
from TMK
It was a bunch of bums who trash talked me all round and ended up disappearing this round. As usual.
TMK's profile message this round appears to mimic those sentiments as well.





In other level 4 ranks, Hulk (Avenge_This) had a stronghold on the silver medal with a value of $751 trillion while Darkstar of Inner Circle was able to secure the bronze medal with a mere $20 trillion. I caught up with Darkstar this round and here is what he had to say.
from Darkstar

Basically we made best use of our cash, we got some good tiers overall and i took the 3rd to support the current build.
Shout out to the iC for making all my wildest dreams come true!
Congrats again to TMK our round winner and to Hulk and Darkstar for their level 4 medals.


Turning now to the Level 3 ranks… things went down like this.
-Level 3-
1. Votan $11,000,067,261,214
2. Volkov $8,965,573,843,802
3. EFH $8,019,877,875,151
Votan of IU_RU_HQ walked away with the gold medal and 11 trillion in his pocket leaving Volkov (UC) and EFH (Inner Circle) to fight it out for the other two medal spots. When the dust had settled it was Volkov taking the Silver medal by a healthy $900b over EFH. I checked in with the medal winners for comments but my request went unanswered by Votan and EFH, and Volkov declined to comment.

Moving on….. the Level 2 battle was between Brotherhood, Omerta and Ronin. Brotherhood was able to secure the Gold Medal for High_Life with a value of $5.8 trillion. Mikee (Omerta) fell a bit short with just over $5 trillion and Miko (Ronin) ended the round with $3.7 trillion. Those values were good enough to earn Mikee and Miko the silver and bronze medals respectively in level 2. With the gold going to High_Life.

Congrats guys! Well done!
-Level 2-
1. High_Life $5,822,207,091,691
2. Mikee $5,008,280,950,324
3. Miko $3,718,787,147,011
from Miko

It's good to be back on TMB and be working with a few old friends that I worked with and was close with even back in my old Ironcross days with Onslaught/Gunshow.

The medal itself is a credit to the great work that Martyn and Pauley have done in keeping the great Ronin name alive and I look forward to teaming up with Ronin for the long term
Miko
from Mikee

Round 878 was the most interesting round from last 6 months in my opinion. From the beginning of the round most of us we left just with OPs, because Avengers start in force the round hitting everything and everybody.

So we are in front with 9 days left from round trying to protect our business and keep doing the round. We keep bank maxed like in old TMB days, with holders/maxers almost every TOHs. Snoman manage to keep bank UP 9 days (with more then 5mill OPs and 0 DUs), which in my opinion is a great performance. On the end of this high entertained round we take 1st place in Union prize and many individual spots for our active members.

Was a great team effort from almost all IC union members, much respect to all!

Br,
Mikee
I also received this from Mikee shortly after.
from Mikee

Also, from my perspective of view, i try to help union as much i can, keeping Snoman maxed every toh was my first task this round, and i manage to max him many times, in many of them i was holder and maxer as well. In the end we did all a very good job, like i say already.
Thanks Mikee and Miko for your comments and congrats again on your medal ranks!
In level 1 action we saw a really tight race between Nope, Old_Trafford, Setclock and Rockem. $500 billion was all that separated first from forth. At the end, Rockem (Illuminati) emerged the gold medal winner with just over $2 trillion leaving Setclock with the silver and Old_Trafford with the bronze. Unfortunately, Nope (Southside) was the odd man out falling short of a medal by just $31b.

Congrats to all the medal winners in this level and an honorable mention to Nope for giving it a yeoman's try!
-Level 1-
1. Rockem $2,009,637,980,489
2. Setclock $1,562,091,296,801
3. Old_Trafford $1,534,585,131,988
4. Nope $1,503,065,090,513
from Rockem

Thank you it was unexpected but you no uc they are full of surprises. Big up to the leaders of this union mad respect to hh,nexus and who ever takes a hold of the wheel at eor.
from setclock

I shout out dmx Elmo and the warhounds
And now.. on to the next category…….
With all the killing going on this round, it would have been a safe bet that top honors in the supporter killer level would go to Hulk, Groot and Captain America who were responsible for most of the killing this round. Groot ended the round with 15.2 million kills with his teammates Hulk coming in at 11.7 million kps and Captain_America at 3.4 million. With the amount of kills these three players had, it seemed they would take the gold and silver medal by a landslide and narrowly beat out Babbo for the bronze.

But that's not what happened. TMB rules state that single families can only earn one rank per level with unions earning a total of two ranks per level. And since Hulk, Groot and Captain_America were all in the same single family, they were granted only one position and one ranker… and that player being Groot with the highest kill count in the game. Hulk and Captain_America may not have earned medals, but the overall kill count of these players and their family IS impressive nonetheless and is more than worthy of honorable mention. Good job fella's and it was fun to watch!

As just stated, Hulk and Captain_America were not eligible for medals so the remaining medal spots in this level went to Babbo (Inner Circle) who earned his 7th silver killers medal with 3.2 million kp's and Stormzy (family unknown) who took home the bronze medal with 2.3 million kills.
-Supporter Killers-
1. Groot 15,297,449
2. Babbo 3,285,608
3. Stormzy 2,336,954
In Free killer action Krum, Greenes (Brotherhood) and Old_Trafford where the top killers. Krum earned a total of 724 million kp's which is darn good for a free player who cannot add more than 999 turns to a round without leveling up to supporter. It's much easier to earn a rank in supporters than it is in free killers. To come out on top in this level takes smarts, patience and a good strategy! Krumm, Greenes and Old_Trafford all had the winning recipe and it worked to perfection. Good job free killers and congratulations on your new medals!
-Free Killers-
1. krumm 724,976
2. Greenes 623,751
3. Old_Trafford 360,882
from Greenes
Was entertaining round .getting people's reactions from been killed was more joyful than the medal!
We Are Family
I got all my sisters (and brothers) with me.....
The final two categories are Collecting Family and Collecting Union. Let's look at what happened here.

In collecting family, IU_RU_HQ lead by BigAnt was able to secure the top spot (with TMK's help) and outlast Hulk's family for the gold medal. Avenge_This took the silver medal with $150 trillion to IU_RU_HQ's $520 tril. I'm not totally sure what happened here…. But from what I saw, Hulk was holding over $720 trillion at EOR and had he family banked that cash in the last few seconds of the round, he would have still held on to his silver in level 4 but his family could have taken the gold family medal away from IU_RU_HQ's. Something to think about in the future for any family or level player wishing to steal a gold medal….but it has to be done with precision at precisely the right moment leaving the opposition no time to react.

Finally, the bronze medal in this level went to Ronin (Boss Pauley_The_Pit) who have been making a name for themselves lately by earning medals in both collecting family and union ranks. Good job guys!

-Collecting Family-
1. IU_RU_HQ BigAnt $520,152,086,911,026
2. Avenge_This Hulk $150,715,144,723,737
3. Ronin Pauley_The_Pit $9,419,891,121,424

Our last category of the round is Collecting Union ranks which was won by IC_GHOSTS-at-Night and union boss Babbo. Hollywood_Hubert and his union UC_The_Good_Guys took the Silver medal and TaRdZnThAhOoD lead by ShaneSimpson earned another bronze medal.

Congratulations to all the family and union winners in the Collecting category! Enjoy your new medals and won credits!
-Collecting Union-
1. IC_GHOSTS-at-Night Babbo $48,069,730,008,750
2. UC_The_Good_Guys Hollywood_Hubert $24,378,224,088,860
3. TaRdZnThAhOoD ShaneSimpson $7,550,612,862,559
And that my friends, brings us to the close of another TMB round and review. Thanks for viewing and if you have any tips or no of any good gossip, message me (Ink_Slinger) in game with the details!
~~~~~~~~~~~~~~~~~~~~~~~~~~~~~~~~~~~~~~~~~~~~~~~~~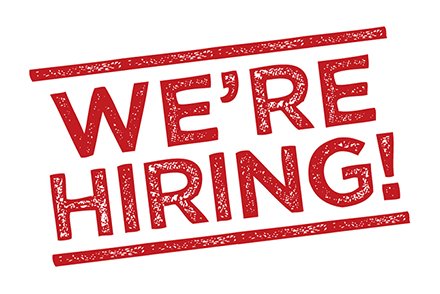 Looking for a new and exciting role in TMB? Want to up your game play with FREE CREDITS? We are looking for a Main and Turbo Round Reviewer. Comp is paid in won credits and equates to about $60-$75 worth of FREE CREDITS per review. Reviews take about 1-3 hours per round (depending on the speed at which you write) and should be at least 1500+ words and include links to a few photos (if possible).

Reviews can also be submitted with anonymity if you wish to keep your player name private.

Message me in game if this sounds like something you would like to try.