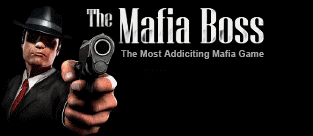 Dear Teembeers here we go with the review of the round 800. Yes that's right we hit the 800th round in 12th year of the game. This was yet another round with somehow unexpected ending. Round was really interesting to watch, have to say with an unexpected outcome too not so much for JP run but no fight for it.

In union field win went to IU aka Izdrvi_Mi_Majmuna. In this round family gold went to Foundhell, and FH team had dibs on it straight from beginning of the round.

JP went to Teds. After past round when Teds did not compete for JP against 23, but fight up whole round I weren't sure what to expect here.

In killers ranks we saw a slow, but really slow round. Wars still going on especially between IU and IC and it seems IU is leading here. This round I had two question for our fellow medal holders: How was your round and EOR? & what would you change in past main round if you could?

At the end these were the final rankings:
-Level 4-

1. Teds $31,479,406,145,010
2. joshmay $16,692,953,166,830
3. iTasteLikeCandy $14,007,838,122,161
from Teds

Took 8+ years to get tier ranked. Now I have a complete set in level 4. I'm very humble as this was a community effort. And wouldn't change a thing.

Thanks to all who have helped achieve this for me as I couldn't have done any of this alone. Looking forward to taking care of business as usual.

Regards,
Teds
Teds as usual had quite a gentleman reply.
from iTasteLikeCandy

Thank you blogger! Last round was great! Congrats TED'S on your win! And thank you TRU for being the best don ever ❤

I'm looking forward to another great round!!
A lot of smilies.


In level 4 Teds got the JP. He built early in round somewhere around half round collected early and got hit quite strong. Nonetheless, he was able to secure JP. I expected FH members run for it just based on how they were building up. Joshmay had most ops in game at last day but didn't even show for EOR. Strange since his Ops count was clearly showing he has added some additional turns to the round. However even with no show he was able to secure silver in front of iTasteLikeCandy.
-Level 3-

1. Roger $4,451,109,631,286
2. Levi-bLoCk $4,007,523,611,738
3. kauf $2,281,773,698,732
Level 3 pretty much same ole as usually. Number in sense of net values not really spectacular at all, but with a kind of vacuum were top union were focused one on union gold and the other on JP win, Roger of Capoditutticapi played it smart and went for gold. Silver was Levi-bLoCk's and bronze went in kauf's pocket.
-Level 2-

1. HitmanGray $2,006,333,133,160
2. Winter $1,226,117,608,015
3. HITSQUAD $1,102,382,897,609
from HITSQUAD

Oooohhhh now I get selected! I think the EOR was just fine what a hoot I picked up 3rd place No one either noticed or cared but, I went from playing with warhounds collecting turns with them to the NAMELESS FAMILY.

Dusk still has me blocked due to past round trolling I've sworn to her mates that I am a changed person but, yep still blocked.

The bots can fall off a cliff all of these players getting on basically just hitting bots all day! For the fun of it I hit those lames as they loot the bots, no need to max them just steal some loot and zero their killers. 11 years on this game wtf am I doing still playing it?
Yes HITSQUAD you got selected!

Gold medal in level 2 went for 2 trillion to HitmanGray, Silver in hands of Winter was at 1,2 trillion and bronze for went for 1,1 trillion to HITSQUAD. Level 2 this round was just little above the level 1 values and it were not the cheapest tier of game.
-Level 1-

1. Griselda $1,501,710,877,843
2. Levi-jeans $1,400,148,586,801
3. NuTz $ 1,012,008,602,055
from NuTz

Hey sugar! My eor was pretty boring logged in gave bank back got told to get maxed lol been away a long time just back now. Thanks to ted who ranked me.

What would I change only thing I would change really is the tiers a sub giving you level 4 rank I don't fully agree with as level 4 when I played was pretty exclusive.
Sugar? Seriously?

In Level 1 was gold was worth 1,5 trillion and went to Griselda. The closest call between medal values in round 800 was between gold and silver in level 1. Level 1 silver was paid 99 billion less than the gold and went to another Levi, Levi-jeans. Bronze was just above 1 trillion for NuTz.

In supporter killer ranks we saw mcreason granting gold with 3,5 million kills. Silver was in hands of yet another levi, Levis_daddy this time and was worth 3,4 million kills. Bomb closed killer medal ranks with 2,6 million kills. Gambit was there near in 4th place, short for 45 million kills…
Not an interesting killer round IMO.
-Best Supporter Killers-

1. mcreason 3,555,788
2. Levis_daddy 3,421,412
3. BOMB 2,663,112
from mcreason

Round was great just killed people so that's always fun. SS are a bunch of great guys, Maxx is just a bitch and was butt hurt I didn't join their family in turbo? I guess I'm the asshole cause I didn't read the 1000 messages a day to see who would be who in the turbo? I always keep my name the same, so when a family invited me I assumed it was them. Ah well, that's life. Always happy to pick up killer ranks cause that's where the fun is. Make TMB great again. And Fuck Maxx
Mad love for Max eh?

In free killers, well if support ranks were not interesting, free killers were like really boring. Beva got the gold with 320 thousand kills. In a normal round this would be enough for 4th or 5th. Definitely a high tall for free killer. Silver went for 218 k kills to Officer_suisse. Bronze was 198 k kills only secured by Billythekid. Both supporter and free killers were quite low in kill numbers.
-Best Free Killers-

1. Beva 321,815
2. Officer_suisse 218,881
3. Billythekid 198,801
In family ranks Foundhell was being top dog from the begging of the round. After few days of round I was of the opinion that they have plan to take the JP as they were mostly built to collect. I was wrong. EOR comes and a number of their players including top ops holder did not show up. However, they paid 23,4 trillion for the gold medal. Pinoy_N_Co returned to strong looting and secured second family with 8 trillion followed by Skidmark_United in third with 7,1 trillion. CapoDiTuttiCapi & NaMeLeSs were 4th and 5th both families with just above 1 trillion in their family banks.
-Collecting Family-

1. FoundHell Bishop $23,491,390,701,035
2. Pinoy_N_Co THEALLM1GHTY $8,033,157,764,204
3. Skidmark_United SexualChocolate $7,101,476,916,352
4. CapoDiTuttiCapi Roger $1,197,377,741,729
5. NaMeLeSs Domenico $1,033,195,876,478
from MickyKnox

Welcome to brown town. Let it be known, from this day forward, the Bronze family collectard medal, shall be known as, 'The Brown Note'
Skidmark_United, making third cool again.
I chuckled at collectard medal, Micky
from Roger

good eor for us 3 tiers plus family rank, achieved what we wanted.
Not bad at all Roger.

In union ranks we had 4 ranking unions and the gold went to Izdrvi_Mi_Majmuna with 27,8 trillions. It was quite strange they didn't try for some tier ranks and used most of their cash to grant union ranks. LebanonCorrectional the SS in reality, went union and was able to grant silver with 19,2 trillion. IC_YouLikeBananas was third with 10 trillion. WARHOUNDS were 4th with 5,8 trillion in their safes. IC was holding above 50 trillion on mid-round and I was interested to see what's going to happen at last day. At end nothing much really happened they granted JP with cash they had without a last minute collect. No one even tried to steal it.
-Collecting Union-

1. Izdrvi_Mi_Majmuna LOPOV $27,886,452,045,483
2. LebanonCorrectional MaDd_MaXx $19,239,593,625,859
3. IC_YouLikeBananas Tru $10,564,413,768,557
4. WARHOUNDS VinnyBags $5,878,172,213,524
from LOPOV

was a bit slow round
congrats to teds for the win
I agree Lopov
from MaDd_MaXx

We do what we do . When possible .
Thanks . A few tiers . No need to brag ..
Oh yeah bfr i forget fuck u shane lol.
Mad love for Shane eh?
from Jackie_D-Amico

Round 800 was very good for IC. We took the round and showed our enemy that we are very serious and we won't back down. I don't understand why we even have enemies in this game because we are fucking awesome and good looking. Everyone should like us...I don't get it.

But anyways shout out to itastelikecandy, babbo, BlackSwan , jonzo, Daniel, Kankakee, ftw, Ted's, Torm, stinky sausage, STEEL, powerhouse, Circean, darkstar, SnoMan, Ritchie and the rest of our loyal followers in IC for another great round. Also a big shout out to Tru our trusted and most noble leader for showing the whole TMB community that we are a force to be reckoned with.

Respects: Jackie
OK. Hm, Blues had to add this:
from Blues

EOR was interesting, was nice to see Teds win the JP!
from Klown

It was alright lol
Kinda boring
I would have had it more active
from Sharkskin_Suit

Man motherfuck a UNION RANK! I want some goddamned medals. King Kong ain't got shit on me. Tired of being held down by the evil satanic cults of IU and Found Hell.

Cash me outside go ahead and put that in your blog how bout dat ? This game needs an enema. Some new blood is needed. Advertise this shit get some more players. Getting tired of seeing the same fucking scrubs dominate this game for years on end.
Interesting was Sharkskin_Suit's second reply, Quite a striped down version of this message above I would say.
from Sharkskin_Suit

I had a fun round though. Good times.
Ok we arrived to our
BROWN SEA CUCUMBER
reward section...

Section a) Didnt reply me
Section b) Hit me in game - very, very, very bad people,
Section Ted Evelin Mosby) Ones who send me recruiting messages, invites, non-business related messages

& NO, no free turns for that as usual...
BROWN SEA CUCUMBER
reward for round 800
Section A)
Domenico
DukeOfKush
Alex
THEALLM1GHTY
gallio
dmxfan
duke
23
Hollywood_Hubert
Nexus
siilentbob
Sugar_Bear
Tru
Stinky_sausage
joshmay
Section B)
from Slevin_Kelevra
Slevin_Kelevra invaded your headquarter. 2901 of your boys were killed. 1500 of Slevin_Kelevra's died as well. Slevin_Kelevra stole $25,000,000 and stole 0 glocks, 0 shotguns, 0 uzis, 2,898 ak47 from the bodies.
from Beva
Beva raided your headquarter while no one was there and ganked $15,756,235 from you.
Quite a regular situation here Slevin_Kelevra zeroed me and Beva tried to loot me...
Section Ted Evelin Mosby)
from Beva

Ahh knoww nizzlez wanna hear from PROPAa man n' sheeiitt.. they wanna knoww bout tah proppa way... how weee doo tah gangbangin' finger-lickin' dirty-ass sheeeeit... how tha fuck we bustin nutz in biattchhes no LUBE n' sheeeeit...how tah nizletss sit on MANzz laps n' sheeeeeit... how we grind dat sheeeiit.....howw we tah most blocked whitiess n' sheeiittt...how we understandin dat balkan lingo n' sheeeeeeit... how tha fuck wee deal wit snitch biiiatches crinjoooss with Os at they end of theyy namees and sheeeeeit.....how wolff gots dat candy biiiatched wipped down n' sheeeeit...

Sheeeeeeiits simple...WeWUZKAngsNsheeeiit
Questions I had for Beva were same as to everyone else I contacted, However his reply is a Ted Evelin Mosby reply.

NOW, we arrived to the reward section! The one with real turns
. The reward is called
LOOSE CANNON
BUT, I personally call it Bartholomew Simpson Foundation Reward. This is awarded to a single person each round that does the most courageous or most random and goofy thing of the round and will bring 15,000 turns to the winner.

This round winner is
Joshmay
for a lovely build up but no show at EOR time. Well done! Please contact Tiki for your reward.

You think you have someone to propose for the
Bartholomew Simpson Foundation Reward
aka Loose Cannon award? Contact me (Blogger) in game!