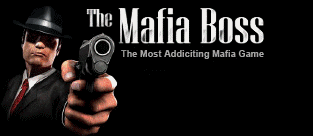 Dear Teembeers here we go with the review of 798. We saw a very interesting round. Frankly can't recall last time we had such a round.

Round started with fireworks there was a Pissheads family with few well known names, specifically Cypriot who built and collected early. As soon I logged in game my question was is this a fake or it is a blast from the past. My second question was no matter if real or fake Cypriot who from IU aka WhatSeemsToBeTheProb this round will build and how much time will take to see some of old IU members who aren't playing at moment show, activating and join the round.

Answers come pretty soon as Cypriot was killed and his ops hit almost immediately by 23. Not to say that JP was starting to grow fast. Already at day one of the round it was clear it will be an interesting round. 23 building up answered second question too I knew even if some old IU will show they wouldn't be the ones building up.

With all the movements on beginning it was almost unnoticed that for first few days just 3 families were meeting the needed to show in family ranks. In union ranks, already early in round there was 5 union shown in ranks.

Also, due to unusual round it was almost unnoticed that a level 3 player got the gold in supporter killer ranks, while we saw already level 3 players being in silver of bronze, but I believe it is first time I saw a level 3 take the gold. Killer ranks pretty much same 'ole in free tier, just lower numbers than usually.

Okay lets see the game results:
-Level 4-

1. 23 $209,359,302,266,286
2. Cypriot $52,006,018,308,000
3. RonPaul $25,001,031,830,600
Here we saw fireworks from begging between 23 and Cypriot only question was who will spend more to grant the JP. However, both shown some nice big builds and done their share of killing, but both lost some ops too. I'd say that IU had better maxing system in place and managed to have 23 loose fewer ops. However, both done some proper collects already early in round and nothing was granted but at end there was no real fight. 23 collected to take the JP but Cyprot did not push for it. Both of the top dogs had few quite big builds and kill offs during round with last one in 2 days to EOR were 23 went up quite strong and made the difference.
from Teds

23/IU and co put up a great fight. I think everyone found the reason again why we play this game. Lots of team work on both sides involved. Was exciting to see the hits being exchanged back and forth. We wanted to try and go for EOR but some game issues came up that really worries me and ultimately prevented me from trying at EOR. My/Our loss is not all due to that however. IU won it fairly and I'm excited for the upcoming challenges. Congrats Doug.

Teds/Cypriot
I rarely get such gentleman replies, thank u Teds/Cypriot
-Level 3-

1. joe_cotronie $7,003,888,828,507
2. Dewey $6,000,404,572,458
3. RICO $5,906,729,463,229
Level 3, same as all other levels was hard to predict, since so much cash in game everything was possible. I was little surprised how cheap level 3 went, in fact 7 trillion was enough for joe_cotronie to grant the gold. RICO was third with 94 billion less that Dewey in 2nd. No level 3 player felt urge to reply me.
-Level 2-

1. Bill_Clinton $9,684,406,081,355
2. Genghis_Khan $5,651,785,703,946
3. ROME $4,213,920,475,455
Level 2 the cheapest tier in game in round 798 turned to be most expenisive after the level 4. Bill_Clinton went up to almost 9,7 trillion to make gold his medal. Followed by Genghis_Khan in second and Rome in third position. Considering the amount of cash in game it was expected every tier will go for higher amounts but seems fellow players decided to spice up level 2 this time. Unfortunately, no replies forthcoming in this tier either.
-Level 1-

1. HawksBoss88 $5,321,515,523,501
2. Franklin $5,013,291,316,478
3. Batman $4,158,246,588,409
In level 1 we saw gold given to HawksBoss88 with 5,3 trillions of net worth. Closest call in all tiers was Frankling in silver with 308 billion less in his pocket. The last medal in level 1 went to Batman. Pretty much cheapest tiers in this round were tiers in level 1. No one replied here either. Come on guys… help me out here with some comments!!

In supporter killer ranks we saw Tig doing quite a job as level 3. For whole second half of the round he was in top position with quite a margin. I knew there would be level 4 players trying to reach him but I weren't sure if anyone would be able to take his gold. At the end 23 was near but it finished with tig in first place. Pinkdot was third. With the zero lands in game it definitely were an easy task to get the kps' up, so Tig's run impressed me even more. Well done!
-Best Supporter Killers-

1. Tig 4,648,920
2. 23 4,252,553
3. PINKDOT 2,549,201
from Tig

Thanks blogger. I wasn't planning on going for it but had managed to remain un hit for most the round so figured I would give it a go.
Yes, good decision Tig

Free killers gold was a low one in this round. All the killings between main factions didn't leave many targets and that reflected especially in free killers ranks. Gold was little above 300 million kills. Such low number in past few rounds would be enough for 5th or 6th place only. Surely the battle in top levels slowed our free killers. RoKSOLOsA_ was able to grant gold place but Wesker was very near to jump him. One good hit would be enough since difference between them was 2.200 kills only. Billythekid secured bronze with only 273 million kills.
-Best Free Killers-

1. RoKSOLOsA_ 331,368
2. Wesker 329,175
3. Billythekid 273,785
from Wesker

It all started when a fucker from IU messaged me at Skype telling to checkout the jp. I came and got all wet looking at all the big builds. At the same moment I messaged Hype who I needed to suck to get a sub. He was afraid i would bite so the coward didnt give me. Then i had no choice but join my trusted friend Dom. He knows i would never bite and im a lovely guy. It still shocks me how he can reunite all these old fucks around the game so I decided to stay here.

I decided i was going to hit all my friends to tell them I was back and I realized how low free killers were. I was going for gold but then I saw Rok and let he grabbed it. That fck deserves it.
Will I stay for good? I have no fucking clue. We will see.
Ok, we will see Wesker
from Wesker

Also congratulations to my brother Wolfgang. Im mad i didnt get a invite to his gay party but later he gives me a bj so its all fine. Long live Hooligans!
In family ranks Pinoy returned to winning family ranks. I'm quite surprised since they rely on looting. FH was second but their getting involved in IU – IC war on IU side probably slow down their earning capability too. Wars as usual aren't good for business. Warhounds and MBU was third and fourth also involved in IU – IC war but on opposite side of the FH. Skids mansion, closed the families ranks in 5th place, on begging of round we saw Cypriot jumping in Skidmark_united and banking up some cash there.
-Collecting Family-

1. PINOY_N_CO THEALLM1GHTY $12,218,193,963,441
2. FoundHell Bishop $8,233,199,627,938
3. WARHOUNDS Klown $6,255,925,301,592
4. MBU_EMPIRE_420 VinnyBags $5,924,917,079,494
5. Skidmark_United SexualChocolate $1,755,711,385,360
from 12

The round was entertaining to say the least, just happy to see us rank 2 indy fams and take union rank aswell
from Duke

I gotta say i agree with 12....it was very entertaining and exciting to have the excellent finish we had...hope this round is as good
from SexualChocolate

EOR was super. We were once again able to witness the coding within the game continue to fail as families within unions leave their union at the last minute to grab a family rank using union money. We should hopefully soon get to see IU and IC both start to take advantage of the stupidity behind that logic and sit atop both the union and family ranks moving forward.

Outside of what I refer to now as the TMB EOR AF'ing, the following happened:

1. We learned of the struggles of the egg decorating business
2.Trinity continues to aggressively pursue me sexually
3. Knox drank an impressive amount of rum with his dad whom I firmly believe has a liver that may be the key to curing cancer.
4. Buck went to a Florida Georgia Line concert and described it as "God's gift to man's ears".
MickyKnox added this
from MickyKnox

Not many people know this, but I can swallow a length of rope and tie it in a bow using nothing but my incredibly flexible bowel muscles. I shit you knot...

It was these skills that I brought to the incredibly talented, Skidmark High Institute of Tactics, (SHIT) last round, which enabled us to fuck shit up and rise to the converted 5th rank family position. (4th place is so last round)

The fact that we managed to drop the soap in the Union showers and receive a well-deserved group family raping was a bonus, and a reward well deserved, for our relentless quest of not actually reading the rules or knowing what the fuck we are doing.

A big shout out must go to Fake Cypriot for making the round exciting for those that actually play the game for reasons other than the opportunity to gaze into Matty's eyes in lustful wonder of their beauty and depth.

Also worth noting, duck quacks DO echo. Duck farts, on the other hand…
As usually I was thinking a little after I read it up from both SexualChocolate and MickyKnox

Union ranks shown IC under name IC_YouLostWeight taking union gold. This was kind of the surprise, I expected 23 banking up some to push IU in top position at the end. Infact IU was not taking silver in level 4 either. WhatSeemsToBeTheProb was second in union ranks followed by SS who also seemed to take side in this round. WARHOUNds in 4 th place , while between these two teasm is bad blood and they hit each other SS was siding IU in hits on IC and Warhouds were hitting IU.. Game is getting very biased at moment with almost all teams involved. In union ranks we had another surprise and that was The_Warehouse which are nameless going union.
-Collecting Union-

1. IC_YouLostWeight Ronald_Reagan $62,189,537,033,732
2. WhatSeemsToBeTheProb LOPOV $35,222,007,931,979
3. SS_Elitez MaDd_MaXx $10,364,161,448,631
4. WARHOUNDS MrsKlown $3,561,712,303,124
5. The_Warehouse Domenico $185,791,550,374
This is a good example of reply without saying/writing a word, thank you!
from LOPOV

Has anyone noticed how ive built to kill cyp on his last build ? I belive only 23 noticed , but even then it was to late, so everyone thought it was 23 that killed him while in fact it was me
Thanks for the head ups Lopov
from EmptyBank

Round 798 was a really fun round for us. We were told that we were going to be at war with Warhounds again. Before the round we decided to take advantage of the new Sub Deal. With so many Level 4 players, we were off to a hell of a start. SouthSide jumped all over Warhounds and kept them 0'ed. While they may have done some killing in the first round of the war, last round they were totally smoked by 6 day mark. We were able to keep building Ops most of the round and that's what we did. We kept building ops and a few SS killers kept Warhounds 0'ed.

You know that Warhounds were really beat down when VinnyBags contacted SS leadership to ask for a NAP to take place, because Klown was tired of the ass whooping.

As far as EOR went, we were happy with the outcome. We decided to go for Third Union and then had enough cash for several tiers. It was a really great round for SouthSide. For a smaller union like us we really can run with some of the bigger families.
from Klown

Went great for us. Seen a few opportunities so we utilized them. Not sure anyone tiered as we were making sure to get credits for as many as possible.
from Domenico

We got a handful of tier rankings and killer rankings, plus defaulted getting a union rank. With the amount of money that was out there and how expensive everything was, was happy to be able to get something for everyone with the union turns and tier turns for a third of the family
OK we have arrived to our
BROWN SEA CUCUMBER
reward section... This section is for fellow teembeers who:

Section a) Didn't reply to me.
Section b) Hit me in game - very, very, very bad people.
Section Ted Evelin Mosby) Ones who sent me recruiting messages, invites, and non-business related messages.

Your reward? Well honorable mentions here & NO, no free turns for that!
BROWN SEA CUCUMBER
reward for round 798
Section A)
MaDd_MaXx
DukeOfKush
Denaro
nexus
Dusk
Hollywood_Hubert
siilentbob
Tru
Sugar_Bear
Stinky_sausage
Jackie_D-Amico
THEALLM1GHTY
VinnyBags
Viking_Slap
Bishop
Benny-Blonco
Billythekid
RoKSOLOsA_
HawksBoss88
Batman
23
21 people this time.. smh. Surely you have something to say?


Section b)
from Don_Marco
Don_Marco invaded your headquarter. 1127 of your boys were killed. 1067 of Don_Marco's died as well. Don_Marco stole $23,750,000 and stole 0 glocks, 0 shotguns, 0 uzis, 1,127 ak47 from the bodies.
from Blues
Blues invaded your headquarter. 1444 of your boys were killed. 1283 of Blues's died as well. Blues stole $25,000,000 and stole 0 glocks, 0 shotguns, 0 uzis, 1,444 ak47 from the bodies.
Totally 7 hits from these two and I still have du's ??????!!!!?
Section Ted Evelin Mosby)
from Drizzle

ShaneSimpson is my lover. We wrote it in the white sand of California after we finished docking. Then Errol arrived and let loose his anaconda and the beaches were then blacker then any beach at iwo jima, truly a world wonder he brings.
Booooooring Drizzle, not funny!
from iTasteLikeCandy

HAPPY BDAY WOLFGANG! YOU IS A PROPAHHHHH MANNNNN
oooooUUUUUUU
We're here again??
from MrWorker

AHH ONZZ WUZ KANG – MrWorker
Your lucky day MrWorker, I actually read your message.
from 12

I wanna hear your opinion on the round
Smmmh, read up man!
from God

Ti si najveca pickica koju sam ikad sreo u svom zivotu
google translate says this:
from God

You're the biggest bitch I've ever met in my life
Yes I'm 275.6 pounds and 7.05 feet. I understand it.
from Tears_For_Fears
hello
Yes hello Tears_For_Fears
AND NOW we arrived to the real awards section! The one with real turns!


The reward is called
LOOSE CANNON.
BUT, I personally call it
Bartholomew Simpson Foundation Award.
This is awarded to a single person each round that does the most courageous or most random and goofy thing of the round and will bring 15,000 turns to the winner.

This round
Tig
you got rewarded with Bartholomew Simpson Foundation Reward. Being top killer with half the turns on disposition is quite an achievement in my eyes. Congrats! Please contact TIKI for your reward.
You think you have someone to propose for the Bartholomew Simpson Foundation Reward aka Loose Cannon award? Contact me in game!
Dear Teembeers. This is it for this round & Happy gaming everyone!

Blogger