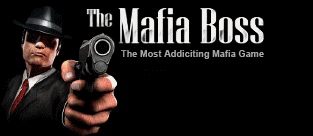 Dear Teembeers here we go with the review of the round 788. This was a very interesting round to watch, not so much because of the outcome but because of unusual developments The ending was pretty much expected one.

IU returned to winning this round under union name Aye-aye-mate got the JP too. Early in round was clear 23 would take the round, and this time if I went to bet I would not lose money betting on outcome result.

In Families field we had Tmb_Great_Again family filled with more or less whole new USA administration taking the win, since in this round Pinoy didn't join Innercircle in their union we seen in past round I expected different outcome. However, Tmb_Great_Again family gold weren't neat, but quite a close call with Pinoy breathing on their backs. With new rules in for round 790 this field will get even more interesting. In Union field we had 4 unions formed question was which one won't rank.

Killers especially supporter killer were interesting to see. EdwardT was going strong on beginning but got killed mid round. Donald_Trump-Jr used this gift and pushed for the gold killer.
Free killers had few players changing in lead at end whiskey catch the gold,

Final rankings were as follows:
-Level 4-

1. 23 $33,211,471,821,398
2. EdwardT $15,000,070,296,279
3. DUB $8,385,279,579,682
23 went up quite late. At end pushed also EdwadT in second as level 4. Dub closed the top 3 in this level with 8 trillion. Comparing the values needed to get the medal, round 788 was not cheap in level 4 at all.
from 23

Good round. Got hacked so that was interesting. Storm and his team took care of it though. Big thanks to my family especially nino


Eor went smooth got gold and silver lvl4 and gold union.
from DUB

you'd have to come to Hawaii to hear me speak
O really? When can I expect the ticket?
-Level 3-

1. triggerman23 $2,467,104,554,181
2. Tigger $2,108,564,811,257
3. Benny-Blonco $1,735,080,528,961
Level 3 went quite cheap, triggerman23 secured gold in this level with 2,4+ trillions, followed by Tigger and Benny-Blonco at 2,1 tril and 1,7 trillion respectively.
from triggerman23

Its been a great round for all IC fam as always. And tnx for the rank guys. Keep it up
from Tigger

Hi Blogger, Dom as usual ran eor and did a great job pulling of a tier in every level including gold L1, silver L2 and a silver L3 for me which was a nice surprise. We also took 10th in L4, 5th free killer and 5th fam.

Not bad for 29 motherfuckers who couldn't give a fuck about ranking
-Level 2-

1. Hellhood $1,272,758,581,361
2. Fiona $900,269,951,001
3. Life $700,342,919,392
This round Gold medal in level 2 went to hellhood for 1,2 trillion (level 2 in this round was the cheapest tier to rank, after a while we're returning to level 2 being cheapest to get medal. In fact, Fiona and Life needed just 900 and 700 million for new medal in their collection.
from Fiona

Thank you... but ummmm.... What kind of opinions? I don't have opinions.
Ok Fiona thank you for your reply
from Life

Thank you Blogger. The eor was rather smooth. I haven't been online at the eor lately until the last one. And the game ran very smooth. The main round was pretty good, the looting bots keep me around in my free time.

I hope you have a great round Blogger.
Respect
-Level 1-

1. BenDover $1,100,121,483,001
2. Mili $1,060,354,850,738
3. TheHandyMan $981,338,752,750
Level 1 was won with the usual networth 1,1 trillion on BenDover granting him the gold. The closest call in all medal ranking was Mili with just 40 million less than Bendover. Very close battle there indeed.

TheHandyMan was third with just under 1 trillion value.
from TheHandyMan

I'm not the talking type bud
Hmmm….I see that TheHandyMan

In supporter killer ranks we saw EdwardT going up early and being top dog until he hit IC ops. At that point he was zeroed but still in first position. Of course, it was clear that unless he rebuilds properly he won't be able to get the gold. Towards end, we saw Donald_Trump-Jr getting in top place and making difference, granting a gold with almost double kills than his first follower.

Monkeykilla at end jumped above EdwardT kills count too. This was only tier I was ignored and had no replies at all.
-Best Supporter Killers-

1. Donald_Trump-JR 6,959,435
2. MonkeyKilla 3,502,939
3. EdwardT 3,475,354
In free killers rankings top dogs were changing quite often in second part of the round, At the end whiskey amassed an impressive 735 million kills. Considering the rules and no cap its quite impressive a number.

Hellboy was second just under 500 million kills and clutch was third with 431 kills. I didn't expect free killers able to do much in this round. With such rules it obvious a bloody round will happen and often almost everyone is or dead or overbuilt for free killers. Well done people.
-Best Free Killers-

1. whiskey 735,569
2. hellboy 490,769
3. Clutch 431,638
from Clutch

It was a bit tricky. I had to go in early because it was too much of a risk to let my DU's continue to build. I don't normally like going in that early - I zero'ed out around the 4 day mark.

Then I got kicked from SouthSide because of a bunch of butthurt sour-pusses. Hit a bunch of their naps for only a few thousand du's just for KP – nothing targetted.

I guess Maxx is scared shitless of IU or has a love-affair going with Dusk because when I killed her 3k du's, that was the final straw and out I went without warning.

Let's TLDR this one:

(1) Joined SouthSide "killaz"
(2) Get booted for killing at the lowest level

So fuck Maxx and everyone who's in SouthSide needs to re-evaluate who they're following. They should probably make a new family without him.

Overall, it was an easy peasy bronze.
Quite a love letter on this one Clutch?

In family ranks Pinoy_n_co returned to their families ranking field this round but finished just second. I was trying to remember when this happened last time. Couldn't remember.

Tmb_Great_Again aka UC got the gold in this round and it was quite a close call with Pinoy's being second with just 300 billion less in their bank. Chiraq aka SS was third family in ranks. The indy crews of Skidmark_United and NaMeLeSs closed out the family ranks.
Values on top 3 families were quite high, while Skids mansion and the warehouse people needed less for family ranks.
-Collecting Family-

1. Tmb_Great_Again Donald_trump $14,659,735,004,524
2. Pinoy_N_Co THEALLM1GHTY $14,247,450,039,496
3. Chiraq MaXx $13,447,901,215,313
4. Skidmark_United Matty $5,623,080,205,931
5. NaMeLeSs Domenico $2,435,198,072,574
from Hollywood_Hubert

Trump was right we did so much winning, i am now sick of winning.

We built a wall and kept out all the bad hombres and on that wall was a picture of El Chapo aka Donald Trump Jr last round.

all the credit to el chapo/donald trump jr.
I see this new administration is just a blast Eli!
from ytinirTx

Hi Blogger,

I messed up last round after going to pay a visit in IC and stayed the rest of the round alone in the cold getting hit 200 times a day in my cars/planes. But I'm sure blink or Alex can help you with that.
from ytinirTx

Oh and despite that, I was able to loot Epic in the last 5 min of the round and assure a rank 9 in lvl 3 lol
I see ytinirTx, thanks for letting me know.
from Domenico

We got three medals in tiers, which is where we threw most of our money this round. You can ask Tigger, fiona, and bendover for quotes.
Thank u Dom, done so.

Union ranks shown ETO_TI_VRAGA union aka IU in top position at end of the round.

IC_you_Lurking was second union this time sans Pinoy family. In round 788 we also had a new union come to light, Foundhell_Capo and they managed to rank 3rd slightly in front of Warhounds union.

I think Warhounds were just unlucky and weren't able to see the new union forming. As usual, still a lot of hatred between two top unions with respective build ups and kills on both sides.
-Collecting Union-

1. ETO_TI_VRAGA LOPOV $13,604,944,927,779
2. IC_you_Lurking Tru $11,421,078,136,419
3. Foundhell_Capo Bishop $6,839,873,394,466
from Dusk

Well... since im in a good nuff mood.. ill tell you, it was a round that went around.. and then we all got a roundtuit.. and went around the pole.

ask a stupid question.. !!
Thanks Dusk I always love to ask a question just to see who thinks it's stupid.
from Benny-Blonco

Well, FoundHell and Capo created a union when the family ranks got pretty tight. We worked really well together as a team and it ended up benefiting the both of us. FoundHell was able to rank a significant amount of members in tiers and all in all it was a good round.
from Viking_Slap

What do you mean? You did not see me collect 3 trillion and bank it? We got third!
;-)
Thank you dancing Viking!
OK we have arrived to our
BROWN SEA CUCUMBER
reward section... This section is for fellow teembeers who:

Section a) Didn't reply to me.
Section b) Hit me in game - very, very, very bad people.
Section Ted Evelin Mosby) Ones who sent me recruiting messages, invites, and non-business related messages.

Your reward? Well honorable mentions here & NO, no free turns for that!
BROWN SEA CUCUMBER
reward for round 788
Section a)

Hellhood
MonkeyKilla
POPEYE
Ready
Darkstar
Tactics
Jonzo
Jackie_D-Amico
nexus
MaXx
69myballs
THEALLM1GHTY
Damien
VinnyBags
Sophia
Alphonso_Scaletta
MrsKlown
SugarTits
Bishop
Roger

20 names this time!

Section b)
Here some changes happened too. I got hit but I killed too.

from nexus
nexus drove-by shooting at your headquarter. 1176 of your boys got whacked. 6638 of nexus's boys were also killed.

And here yours truly Blogger is having a diabolic plan to kill his own union members!

sent to Storm
Blogger drove-by shooting at your headquarter. 8 of your boys got whacked. 1 of Blogger's boys were also killed.

sent to Saisei
Blogger invaded your armory. 3883 of your boys were killed. 582 of Blogger's died as well. Blogger stole 0 glocks, 0 shotguns, 0 uzis, 3,883 ak47 from your armory and bodies.

sent to Pandemonium
Blogger invaded your armory. 696 of your boys were killed. 104 of Blogger's died as well. Blogger stole 0 glocks, 0 shotguns, 0 uzis, 696 ak47 from your armory and bodies.
Section Ted Evelin Mosby)
best message ever this one, way better than just ignoring me. Thank you!!!
Here I got two very interesting messages from Wolfgang with exactly the same content:
from Wolfgang
This mafioso has been removed from the game.
from Wolfgang
This mafioso has been removed from the game.
from MAFIA_KING211

send me some money and resources and contacts
from Klown

How about next round our unions merge I'll try and rank a few of ya even lol
Only if I'm the don Klown.
AND NOW we arrived to the real awards section! The one with real turns!


The reward is called
LOOSE CANNON.
BUT, I personally call it
Bartholomew Simpson Foundation Award.
This is awarded to a single person each round that does the most courageous or most random and goofy thing of the round and will bring 15,000 turns to the winner.

This round winner is
Klown
for leading a non-ranking union with a special plan as he explained to us in past round. Well done! Please contact Tiki for your reward.
You think you have someone to propose for the Bartholomew Simpson Foundation Reward aka Loose Cannon award? Contact me in game!
Dear Teembeers. This is it for this round & Happy gaming everyone!
Blogger