Howdy folks! Clutch here with the latest turbo round review. As usual, it was 10 players per family, with no unions allowed. This round featured 20% family banking and a 10:1 (uncapped) ratio on both won & bought credits -- though many players didn't know this until later in the round as the rules didn't mention the ratio when they were first posted. The round also featured slightly increased family prizes (with 1st place taking 75k per member).
The round started out fairly slow, with only a couple of players actually adding in credits, while everyone else focused on building using their regular turns buildup. There was very little killing as most players were evenly matched, and looting was almost non-existent since only one person did a collect before EOR (meaning there wasn't really any cash out there to loot unless you had a super-high networth).

Level 4 was quite interesting to watch (and participate in) come EOR. With the increased family prizes, most folks were putting their cash into their families, rather than going for a level 4 rank. With less 30 minutes left, there were a few people at around 200 trillion, making the JP look awfully tempting. With less than 20 minutes left, yours truly, "Hype" (Clutch), added in over 300k credits to collect just over 300 trillion. For half a minute, I got excited and thought a JP win could be in the horizon.
... but jet fuel don't melt steel beams. With less than 10 minutes remaining in the round, "LoL" came out of no where and did one the fastest collects I've ever seen -- jumping from unranked in level 4 to 1st place with a MASSIVE 1,123 trillion collect! This was definitely an overkill in my books. Literally half of that would have been more than enough to secure the JP, but hey, better safe than sorry! This power-play pushed me down to 2nd place with only 282 trillion, and "BC" rounded out the ranks by securing the bronze for 111 trillion. I asked around, but couldn't get a for-sure answer on who LoL was. Whoever you are, congrats on the big win!
-Level 4-

1. LoL $1,123,513,125,910,801
2. Hype $282,750,752,717,488
3. BC $111,342,091,884,000
4. CantWin4Losing $70,005,716,421,650
5. Slick $24,292,970,166,367
Level 3 was relatively expensive this round, and we saw a nice 4-way battle for the top 3 ranks. In the end, it was NoMrcy from Inner Circle who took the gold with 75.6T -- only 1.6T more than God had, who secured the second place silver. Drugs rounded out the rankings with 65.4T, giving him the bronze. Honorable shout-out to Oxy who came 4th with 40T. Way to go guys!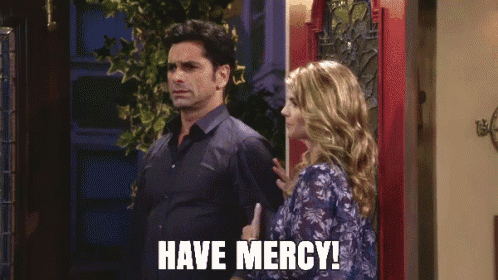 -Level 3-

1. NoMrcy $75,642,397,879,000
2. God $74,016,335,559,015
3. Drugs $65,488,466,192,577
4. Oxy $40,002,792,077,000
5. TaterSalad $8,782,264,822,226
Level 2 saw "9" (Darkstar from Inner Circle) take the gold with a huge 84.1T cash stack. Definitely was a bit of an overkill, but sometimes you have to go big, or risk getting passed by someone else. Act came 2nd and secured the silver with a respectable 31.8T, while starlet (Enid from MU) took home the bronze for only 10T. Mirage & Mastercheef rounded out the rankings with 6.9T & 4T, respectively. Congrats guys!
-Level 2-

1. 9 $84,180,792,820,565
2. Act $31,899,809,485,159
3. starlet $10,020,865,009,406
4. Mirage $6,897,636,442,042
5. Mastercheef $4,027,825,820,910
Level 1 saw "Hi" take the gold for 58T which was (again) an overkill. That's a solid 48 trillion more than second place, which went to LeatherNutz for a smooth 10T. SoulTrain rounded out the top 3, securing the bronze for only 3.6T (the best gain per dollar of the entire turbo round). Level 1 is a weird rank to go for, as it fluctuates a lot each round. The issue with level 1 is that most families doing large collects don't actually have any level 1's, so normally it goes for fairly cheap. However, if you've got 9 level 4's collecting, and then a single level 1 -- it's really easy to rank that guy if you manage your cash correctly. I think some of the larger families are starting to 'clue-in' to this trend and are starting to leave a spot or two open for a lvl 1/2 to get an easy rank. It will be interesting to see how this trends over the next couple of turbo rounds.
-Level 1-

1. Hi $58,013,503,668,236
2. LeatherNutz $10,002,106,661,000
3. SoulTrain $3,629,187,123,306
4. phone444 $639,800,024,360
5. Ok $522,873,301,001
Support killers was very delayed this turbo round. Next to no killing happened in the first 36 hours of the round. A few folks did have some rather large DU builds, but I don't believe any of them made the top 5. The majority of the supporters killing happened in the last 5-7 hours of the round, and it was 1 (Righty?) who took a HUGE lead with 11.2M KP to secure the easy win. "X" secured the 2nd place silver medal with a respectable 5.7M KP, and Khaleesi rounded out the ranks with 4.7M KP. As a support killer, you really only need about 20 minutes to lock down a rank if you start killing about 10 minutes before a TOH and then hit your targets a second time once their maxes reset. I'm surprised more people didn't go for the killer ranks since it was a 10:1 ratio -- but maybe that was for the best. Congrats to the winners!
-Best Supporter Killers-

1. 1 11,259,512
2. X 5,708,580
3. Khaleesi 4,741,338
4. R.I.P 2,924,050
5. RogueRoman 2,498,418
In the free killers tier this round, we finally saw things return back to normal. I'm happy to report that there was nearly no farmed KP, resulting in some prolonged and tactical kills, spanning over the entire last 24 hours of the round. Duke took an early lead and held onto it until the end, securing the gold with a smooth 1M KP. Frans was able to edge out the 2nd place silver with 735K KP -- only 40K KP more than UoEkNo, who finished in 3rd with 696K KP. Leah surprisingly came 4th with 592KP -- she had a nice build with around 400K KP, but a supporter must have killed her before she could secure a top 3 finish. Shout-out to Fontainbleau who rounded out the ranks in 5th place with 421K KP.
-Best Free Killers-

1. Duke 1,035,307
2. Frans 735,643
3. UoEkNo 696,207
4. Leah 592,915
5. Fontainebleau 421,010
With the increase in family prizes this round, most groups of players focused their efforts on banking the highest the possibly could, rather than go tier rankings. The ranks were flip-flopping, up until the final 30 seconds of the round, where it ended up being Prosetaj_to_dete on top, securing the gold (and 75K credits per member) with an impressive 427 trillion. Retribution took the 2nd place silver with 231 trillion, while Baby-Angels snagged the bronze for 166 trillion -- only 5T more than 4th place, which went to 2-Fo-Da-15 for 161 trillion. "Me" family rounded out the ranks, taking home the 5th place, for 95.6T. This left 4 families (each with 10 players) that didn't rank, which was surprising to me, as there were a lot of people who didn't actually show up for turbo. Perhaps we'll see an extension of ranking families in future turbo rounds (either more players per family, or more total families being able to rank)... only time will tell!
-Collecting Family-

1. Prosetaj_to_dete baki $427,180,126,216,464
2. Retribution Lee_Toric $231,640,996,854,957
3. Baby-Angels R.I.P $166,494,534,908,562
4. 2-Fo-Da-15 LSD $161,525,669,980,618
5. Me Slick $95,679,306,473,330
Now, for the player comments (which are becoming harder and harder to get)... I always message a dozen or so active players for comments, and I also make a thread on the forums for anyone I missed to submit one, but the response rates have been rather abysmal. Thank you to those who actually did submit a legit comment (you're appreciated).
from Clutch:

I was Hype in turbo. I totally forgot someone uses that name regularly -- I wasn't trying to be an impostor, just thought it was a cool name. I did plan to go for a family rank, but literally no one collected and sent up, so I decided to screw the freeloaders and tier the only two other guys from MU union. Lvl 1 silver for Lnutz, Lvl 2 bronze for enid, and Lvl 4 silver for me (to complete the set).
from Eli_462:

Clutch is my hero, lol. I loved the profile message.
from Damien:

The rules misled me a little bit, I didn't pay attention to the 'extended family prizes' rule until the last few hours when I noticed there were 10 spots listed on the prize page. After I saw that I checked the rules, then the past turbo round to see if I was just trippin...thought "maybe they listed the 10 but still only paid top 5" - naaaaw...like I thought just the top 5 even showed up on the board...so naturally my skiddish self figured the extension was on how many fams took prizes, not just extra credits per spot. Ultimately this led us to an eor skirmish when the fams finally filled up and we saw there were still no prizes assigned to the bottom 5 on the page. Not the type of fam to blow all of our credits on a ratio round so we pulled all our cash and did what we could - took 5th lvl 3 and 5th lvl 2 - not a bad finish for a last second decision.
from Righty:

I took killer gold on a whim. As for the rest of these koontz i am not sure how who or what the fuck they did.
from Drudge1:

Payout of 240k credits? I think it was a loss for whoever it was.
from MrsKlown:

I forgot what fam i joined. It was busy but not bad.
from NoMrcy:

Played the Turbo as my normal name for a change, was in Forgotmyname fam. Got the LVL 3 Gold which was nice.

Good work by the IC gang for eor, thanks again for the rank.
from Teds:

Did pretty good. Gained someone in every tier. Most of our guys were away due to work/weekend so we had a tough time filling family. Overall, not bad. Thanks everyone for coming together!
from BlackSwan:

I was Horner in Turbo round. We opted to go for indy ranks instead of family ranks this round and successfully got two golds and a bronze. We were also able to get two killer medals on top of that.... so overall it was a very good turbo for us! Thanks for asking!
from Darkstar:

I was 9, we were under supported lots of people busy currently. However we got 1st lvl3, 1st lvl 2, and 3rd lvl1. Not enough cash to spread for a family rank and i messed up on lvl1 tier for the gold but oh well....
from Jackie D'Amico:

I didn't renew my sub....I didn't play turbo bud.
from Big_Sarge:

I was planning on entering family in last hour, but got caught up with work and missed turbo EOR.
from Jailbreak:

Got drunk and didn't make it.
Congrats again to all of the families and everyone who ranked. Use your credits wisely, and see you all again next turbo round. Cheers!