Turbo Round Review 831
10:1 Ratios, Last Minute Builds = Big $$
..... by Clutch
Howdy folks! Clutch here with another quick turbo round review. It was another 10:1 ratio, repeating the same rules from turbo round 229 -- giving players another chance to break TMB records. 10 players per family and no unions allowed – as usual.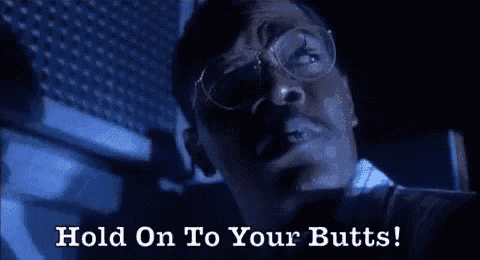 The round started out fairly slow, with most players saving their added credits for EOR. This made for a very interesting playing field, as far as the killer ranks go, but more on that in a minute. One thing that has been coming more common lately is a number of families are being created well before EOR (even a couple at start of round). To be fair, it's mostly lower level/networth families doing this, or else random players trying to find others without families to join together.

In level 4, we saw Zavala take a relatively cheap bronze rank, with only 93.6T. Though this wasn't as cheap as last round, where the bronze went for a smooth 51.2T. The real battle in level 4 was, of course, for the coveted Gold (and JP). We saw a fresh face emerge out of the Inner_Circle camp, with TuffTeddy challenging for his first time ever.
With the JP value raised and no contenders yet in sight, TuffTeddy made his move. Unfortunately, there was one man waiting for someone to take the bait and build. That man was the infamous TMK (Really) from IU. These guys both built huge and collected literally quadrillions of dollars. TuffTeddy pulled in a huge 1.5Q (yes, that's a Q and not a T) -- but he came up short to TMK, who collected a whopping 3.8Q (300T more than the JP went for in turbo round 829). TMK has been on a rampage lately, taking JPs left, right, and center. Who will be able to stop him?
-Level 4-
1 Jackpot $1,031 Really $3,799,824,549,277,189
2 130,000 turns TuffTeddy $1,513,384,217,312,454
3 110,000 turns Zavala $93,646,822,337,477
4 90,000 turns Onzlo $50,445,087,255,660
5 70,000 turns sckmynutz $50,024,996,294,000
In level 3, we saw another relatively cheap bronze medal, with StormTrooper taking it for 11.6T, which is more than 13T less than the level 3 bronze went for last turbo round. Nova and HamSolo battled it out for the gold, with HamSolo taking the silver for 30T, and Nova securing the gold for 38T. Well done!

Trident and YourMamma rounded out the ranks with 3.1T and 1T respectively (super cheap for some easy won credits).
-Level 3-

1 100,000 turns Nova $38,003,108,985,201
2 80,000 turns HamSolo $30,017,982,909,071
3 60,000 turns Stormtrooper $11,642,436,414,113
4 40,000 turns Trident $3,134,199,954,994
5 30,000 turns yourmomma $1,077,239,543,315
Level 2 was really a really tight race at EOR, with Dutchi-Hit collecting over 5.8T, and MagicBlack collecting over 6.3T. That's when yours truly, Clutch (King), added in 1000 credits to jump to level 2, with only 1 minute to go in the round -- while holding a smooth 10.4T. The level 2 gold went for a full 9T less than it did last turbo round.
-Level 2-

1 50,000 turns King $10,435,768,352,203
2 30,000 turns MagicBlack $6,335,453,256,631
3 20,000 turns Dutchi-Hit $5,867,782,746,576
4 10,000 turns PokerFace $2,935,488,870,418
5 5,000 turns KANKAKEE1 $2,318,892,817,816
Level 1 looked like it was going to go to Hitman_Grimz for most of EOR, as he held over 9T with 30 minutes to go in the round. With less than 2 minutes left in the round, ikabmuM (Mumbaki) came out of nowhere with a huge commitment of 22T. It may look like he overpayed, but in comparison, level 1 gold went for 42T last round, and there are always more players competing for level 1 than level 2 or 3. Honorable mention to Bright, who took the bronze for a reasonable 3.1T. Well done guys!
-Level 1-


1 20,000 turns ikabmuM $22,032,795,938,562
2 15,000 turns Hitman_Grimz $9,665,430,525,251
3 10,000 turns bright $3,116,190,239,680
4 5,000 turns pauf $1,472,958,595,837
5 2,000 turns KidRock $504,276,684,207
The supporter killer ranks were well-earned this round. With not a whole lot of killing happening until the later 2nd half of the round. ShayneG throwed down as usual, and looked like he was going to make a run at it, but fell short with only 4.8M KP. Still, a bronze killer medal beats a kick in the pants! ABC and flappy battled it out for the gold spot, with ABC securing the victory with over 7M KP -- to flappy's 6.5M KP. Shoutouts to Stormtrooper & Jesus who put up 4.1M and 3.8M KP, respectively.
-Best Supporter Killers-

1 40,000 turns ABC 7,062,479
2 30,000 turns flappy 6,538,942
3 20,000 turns ShayneG 4,832,342
4 10,000 turns Stormtrooper 4,127,299
5 5,000 turns Jesus 3,816,906
The free killer ranks were significantly higher this round, which I think was more due to the relatively even builds that most level 4's had this round. This left a lot of low DUs with high KPs for the free players to feed off of. Don-Sami took the gold with a huge 2.4M KP (that's a lot for a free player!). Lion secured the silver with nearly 1.8M KP, and dropshotriotshield claimed the bronze with 1.3T (only 5313 KP more than Roti, who ended up in 4th place). Overall, this was a great round for free-to-play killers!
-Best Free Killers-

1 20,000 turns Sami.Is.A.Real.Gay 2,414,007
2 15,000 turns Lion 1,792,311
3 10,000 turns Dropshotriotshield 1,311,939
4 5,000 turns Roti 1,306,626
5 2,500 turns TodoMuerto 811,873
The family ranks were almost to be expected. TuffTeddy from IC was able to get over 400T banked, to secure his family (Playing4second) a gold medal. Well done!

Now, here's where things get interesting... UC_Avengers (Mystery_school) took home the silver with a respectable 190T. Hold on though - where's IU? Didn't TMK collect 3.8Q (more than 2x the amount that TuffTeddy had)? It seems the man behind the curtain forgot to bank some cash in the family safe box, which made room for IC & UC to come in and steal some better rankings.

The family ranks were rounded out with Jebo-Mater-SVOJU taking the bronze for 165T. Metal_Junkiez took 4th with 112T, and Goodies edged out XXX_Productions for the 5th and final spot.

The XXX Production crew must be kicking themselves in the ass right now. They were only 4.3T away from the 5th spot, and their boss finished 7th in level 4 with over 10T on hand. Was this a case of lag, bad math or an oversight? Either way, something to look at if you are ever in a close situation with another family.
-Collecting Family-

1 75,000 turns Playing4second $406,620,560,703,468
2 50,000 turns Mystery_school $190,705,960,882,669
3 35,000 turns JEBO-MATER-SVOJU $165,375,040,860,871
4 30,000 turns Metal_Junkiez $112,029,054,677,926
5 25,000 turns Goodies $61,641,064,296,6846
6 0 turns XXX_PRODUCTIONS $57,386,510,391,554
Now, it wouldn't be a real turbo round review without some comments from those involved...
from Hollywood Hubert:

Another 10 to 1 round. I like em don't get me wrong, but seems like that is regular thing now. Round was good. We did alright lots of money spent and consider all that 2nd family was a very good accomplishment. We also grabbed 2 gold tiers and would have had a third but no one at that level. Gold lvl 3 (xxx), Gold lvl 1 (Mumbaki), and Silver family! The people's champs once again goes to the UC_Avengers.
from BlackSwan:

Well, I was late getting to the round but I think overall we did a really good job taking Family Gold which was our original intent anyway. We had a guy that decided late that he wanted to try for it. He's a new guy to the family so I'm not sure who he is exactly but I figured TMK would come in the last minute or two (like he always does) and just take the round. And of course, that's what he did. He's so predictable. 😉

Fortunately, we had warned Tuff about TMK but he still wanted to try so I give him kudos for not backing down. It was a good try, but if you are going to go against TMK, you can't tip your hand too early. You must play the same way he does and win it in the last minute of the round like Emperor did in last main round.

Congrats to TMK and big respect for TuffTeddy for the try.
from NoMrcy:

Big shout out to the IC crew for backing me this turbo! First big collect in 5 years after some time away so I learnt a lot. Respect to TMK, he is quick and effective at it. Family Gold was nice.
from Jackie D'Amico:

I was asked by the powers to be to start a second IC family with 35 minutes to go... which we couldn't fill, so I decided to go for tier ranks. Believe I got "stormtrooper" a tier 3 bronze, and "bright" a tier 1 bronze which is a plus in my book...
fromTeds:

Congrats to all winners and regarding IC thanks for coming together we managed to get first family and some tier ranks. Was a good team effort as a lot of people added in turns to help secure it. Well done 👍
from ShayneG:

Honestly, I was just killing and decided to help collect for the family then with 3 mins left we won, haha.
from Buggerlugz:

It was a bit shit from our perspective, however we have resolve and will be a force to be reckoned with next turbo, special thanks to storm for the cock pics and god bless the queen.
from 69myballs:

Top 5 fam is about all i can say... all in all not a bad turbo.
from Klown:

We did alright. Wasn't really active.
from Secret Society:

My turbo name was Secret-Society and my awesome family of staff members had a great round, but we did not rank (sad to say). Thank you for asking, I hope you make me famous.
from Don-Sami:

My turbo name = Sami.Is.A.Real.Gay. Smashed free killer.
from Harryverderchki:

I was "Flappy." My sub ran out day one and having any round end on a weekend is fucked. Real people have shit to do so I still had all my reserves and could have easily taken the gold but choosing between life and a TMB medal... Life won.
Congrats once again to all the families and everyone who ranked. Use your credits wisely, and see you all again next turbo round. Cheers!