Pozdrav prijatelji! After all the action in the last couple of rounds, this round started out slower than a turtle in peanut butter. For days, the jackpot didn't budge from the $500 starting value and it looked like all the big hitters had gone on strike. Finally, about 3 days into the round I saw that someone finally added some credits and the JP went up $50 or so.. Hardly enough to shake a stick at but at least I knew that someone was alive in TMB land.
It wasn't until day 5 that the JP broke the $600 mark and was sitting at $626. Not that that's anything to get excited about, but at least it's some movement from the preceding 4 days. This time last round, we were looking at a JP of nearly $2k….This round 70% less; so as you can see, things are way off this round. It reminds me of the weeks following Christmas when everyone is broke and laying low until they get their credit card bills paid down.

Now that we were getting past the halfway mark in the round, surely things would come alive and we'd see some fierce battles like we had seen in previous rounds. But that wasn't the case. The big spenders were in hibernation and there was no coxing them out. Southside and TheHood were having a scuffle, but no big builds or family whip outs like we've seen in previous rounds. I did see a little action coming from the Inner Circle camp as they continued to hit IU union like they always do, but unlike IU, there wasn't much hitting back. No big builds or rebuilds, no standoffs, no nothing. It was almost like IU had given up, but I knew better than that. After all, this is IU that we are talking about and they never give up so I knew they had to be up to something. I imagined a Situation Room with spreadsheets, diagrams and calculations spread out on a conference table and TMK, Lopov, Dezl and other IU members brainstorming ideas on how best to play the round.
I continued to watch the Jackpot and level ranks over the next few days expecting to see someone…. Anyone step up and stake a claim towards the EOR Jackpot. But that never came and by 4 days, 1 hr to EOR, Teds was still ontop the leader board with 3.1m ops. NoMrcy was in second with 2.2m and Domenico was in third with 1.9m. This time last round, Dezl had just over 17m…. quite the difference.

With the big spenders slacking, the Supporter Killers were taking advantage of it by racking up plenty of KPs.. Babbo of inner circle was leading the supporter killers with 1.6 million kps with Shane not far behind with 1.3 million and XXX in third.

In free killers Ambit was close to achieving 400 kill points with just over three days left in the round. 0844 was in second and KingKunta rounded out the top three in this division.
As time started to wind down for the end of round, things still hadn't changed and round 832 was on its way to being one of the most lackadaisical rounds we've seen in months. At the top of the last hour Reckaholic of UC was in the lead holding a modest sum of $21 tril with Inner Circle's, Teds in second with $13 tril and TMK of IU close behind with $12 tril.

With 15 minutes left the JP was still at a low of $661 but Teds had moved into the lead with $31T, followed by TMK at $19T. Reckaholic fell back to third place after family banking some of the cash. At this point it looked like it was going to be a easy end of round for someone. But who would that someone be? TMK appeared to be bowing out and Teds and Reck didn't seem interested. Even Nameless, Southside, Loco, Warhounds, TheHood, Mercenaries and Foundhell didn't seem interested. No one was making a move!! Is this how it was going to end? It reminded me so much of the last 4 or 5 laps of an auto race where the leader is just turning laps to the end with no challengers trying to take it from him. With only minutes left in the round, I was disappointed to have waited 10 days for nothing to happen.

But then the JP jumped to $1711 and FINALLY SOMETHING was going to happen! I had my hunch on who it would be. There were only three people recently that have pulled off a win with only a couple minutes left in the round. TMK, Babbo and Teds. This round, I put my money on TMK because IU had lost a couple in a row and I couldn't see them losing again.

My hunch was correct and TMK did build very late in the round. His ops build wasn't very large (13.3m ops) but it was more than sufficient to generate over $250T--- enough to bring home the Jackpot along with a gold medal for Union Collecting Family for their members. I reached out to TMK for a comment on his recent win but didn't receive a reply. So I will assume that he was quite happy with the results and cleared his shelf for yet another, gold medal.

Shane from TheHood union took home the silver medal with a bulging wallet of $9 tril. FamilyMatters snuck into the bronze medal spot at the very last moment and pushed Teds (Inner Circle) down to fourth place. Her handbag was stuffed with $6.6 trillion. I foresee a pedicure in her future!

I think the values for the Silver and Bronze medals were extremely low this round and mimicked the overall sluggish flava of round. Hopefully next round will be a bit more exciting. Congrats to TMK on his win and to the medal winners and other rankers in Level 4.
-Level 4-

1. TMK $279,329,726,494,028
2. Shane $9,001,235,220,171
3. FamilyMatters $6,670,532,439,153
4. Teds $6,024,343,422,863
5. MrsKlown $1,138,909,064,474
6. PINKDOT $1,006,873,131,349
7. BliZzArD_420 $57,520,241,653
8. Bobthebuilder $12,147,922,185
9. DirtyNick $11,315,524,676
10. Stalked $11,105,839,548
from Shane

Thanks to brotherhood and nick for the tier wasnt expected but appreciate it alot

I was to busy being pulled out of retirement to kill maxx and family for being naughty chicago boys. Ss and brotherhood was fun mini war i liked taking ops again in a long while
from FamilyMatters

1 thing I love about UC Avengers is that family comes first....I have been helping the family with it wins... lately we been winning a lot...round 832 I was awarded Level 4 Bronze....we had Reckaholic handling EOR and the family thought it would be good to honor me with a level 4 medal.... I was so excited when it was over and i saw the medal..Thanks to my fellow mob mates UC Avengers ....hugssssss.... FM
Moving on to the Level 3 results, we saw another UC Avengers member, HUSTLANG taking home a medal, this time the gold one by beating out the other contenders with a net value of $5.7 trillion. Fizzle, from Inner Circle secured the silver with $3.4 trillion and Estracci of Southside wasn't far behind, taking the bronze with just over $3 trillion.

Congrats HUSTLANG on your gold and to all the other rankers in this level.
-Level 3-

1. HUSTLANG $5,709,584,414,747
2. Fizzle $3,450,935,373,755
3. Estracci $3,026,931,975,310
4. DUCKY $2,287,999,558,677
5. Clutch $2,098,306,723,515
6. Dusk $2,004,304,592,513
7. Fiona $1,200,408,231,201
8. MrWorker $13,532,937,381
9. Abelamaxy $11,753,756,772
10. PopCorn $11,028,341,628
from HUSTLANG

Was a great round for the family. Collecting family gold tiers all around and a lvl 3 gold for me. We worked hard all round and that hard work payed off at the end of the round.
from Estracci

It was a great round, let the pussies think they get me by killing my DU's, i boost up 8 times my losses at EOR, with help from MaXx and my Southside legends of course, now about UC, you kids are pure biscuits.
Values in level 2 were way down from previous rounds as well, with Don-Sami-Loves winning the Gold with $4.4 trillion. His closest competitor was ROME with $2.2 tril who narrowly edged out Roger for the silver medal by just $112 billion. 4th place went for a mere $533 billion as opposed to round 830 when the 4th place spot sold for $3.3T. I can't help but feel that this round was like some kind of weird TMB Zombie Hippie Fest… ya know.. like death warmed over meets make love not war.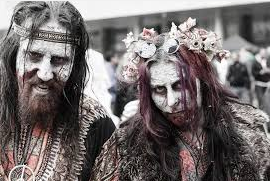 -Level 2-

1. Don-Sami-Loves.... $4,400,802,464,173
2. ROME $2,253,044,574,596
3. Roger $2,140,162,820,791
4. jonny_verteroni $533,549,805,150
5. enid $404,748,816,723
6. 226 $204,756,663,706
7. THEALLM1GHTY $136,688,975,812
8. hooooop $100,162,490,674
9. Yandel $44,003,269,597
10. Mario_Maserati $38,918,862,221
from Don-Sami-Loves

Shout out to everybody in UC, smashing in as usual. And rec for ranking ma ass.

In more pressing matters. I would like to speak about beva. His actually a nice guy. When you get to know him, he just trolls people for fun. And if you bite he will carry on.

HH told me he trims down below. I prefer to shave, was wondering what other people do.
from ROME

Yeah sure! well first let me shout oout My squad ; SS THANK YOU FAM!! Wouldnt be shit without ya ! MaxXie You tha MAN

uhm last EOR was pretty vanilla same old stuff honestly thought IC might have pulled the steal but you know .. lifes a bitch. Lol clutch making a fool of himself bringing back MU i thought that was very interesting lmao .. but yeah man Last round was how do you say ? Routine ?? except for me hitting the Board lmao that was pretty frigggen sweet tbh haha
Level 1 ranks left me scratching my head and wondering who the heck these people were. I had no clue who they were, or even what family they were in. And they are not using the same names this round so I struck out getting comments. ☹ All I can say is that ReynaHasAFatass (obviously not Reyna) took the Gold medal with a respectable $3.3T stuffed in his pocket. Kommisar was second and Druss third with values of $2.4 T and $1T respectively. Maybe the medal winners in this level will step forward and identify themselves and their families so they can get some proppahhh (as MrWorker would say) recognition. If not, it will remain a mystery to me and all I can offer is accolades on their ranks and medals. Well done mates!
-Level 1-

1. ReynaHasAFatass $3,303,885,075,835
2. Kommisar $2,400,354,504,101
3. Druss $1,043,300,174,357
4. Most_Wanted $507,203,984,264
5. Gallio $27,713,053,826
6. ElCucuy $18,623,471,142
7. Shame $17,575,574,913
8. 0844 $8,994,240,830
9. mcreason $8,063,529,057
10. Yakuza $7,707,227,394
Killer ranks this round were also affected by lower than usual numbers with Babbo earning the Gold with 4.1m kps in sharp contrast to last rounds winner, Dezl, who churned out a 7.6m kps. XxX slept her/his? way to the silver with 2.8m kps and Teds ended the contest with 2.3m and a bronze medal. As I already mentioned, the kps were down this round and I think the mini war between Southside and TheHood, as well as the absence of building/killing between IU and IC contributed greatly to the lower numbers.

Regardless of the numbers, there were still medals to be had so congratulations to Babbo, XxX and Teds on their rankings.
-Best Supporter Killer-

1. Babbo 4,167,535
2. XxX 2,841,295
3. Teds 2,366,571
4. PINKDOT 1,985,431
5. 13 1,447,359
6. Shane 1,415,327
7. Viking_Slap 825,400
8. MickyKnox 728,956
9. BliZzArD_420 571,222
10. Ant_The_Boss 480,881
from XxX

For you ink, anything

I built to about 3.4million defensive units, and thought to myself. Why waste them ?

So I hit a few ppl before I ultimately was hit and zeroed and pulled a rather easy silver.

I'm surprised teds didn't jump me, but hey I can't complain right
In free killer ranks, I was pleasantly surprised to see some numbers consistent to previous rounds. Obviously the mini war and stagnant game play wasn't affecting these killers. At this level, there is always something to kill, even if only a few thousand DU at a time, but it all adds up and after a while you can find yourself in first place. It does take dedication though and many hours searching out targets and snatching their kill points. And probably the hardest part is keeping the DU you have, alive for as long as possible so you can keep killing. Once you lose them… your hopes for a medal can diminish quickly.

So who were the medal winning, armored black knights for this round?

Well, Snotnose (what kind of name is that for a black knight?) proved to be the best free killer with 642 mil kps. Zen meditated his way to 2nd place with 554m kps and heiho wasn't far behind and took home the bronze with 507m kps. Congrats fellas on your achievements!
-Best Free Killer-

1. snotnose 642,749
2. Zen 554,756
3. heiho 507,992
4. ambit 399,823
5. 0844 353,527
6. KiLLer_BeauTy 207,160
7. dopey1 140,277
8. MakedonX 127,095
9. KingKunta 125,431
10. Ken_A_Rock 82,880
In the Family Collection level we saw UC_Avengers staking an early claim on the Gold Medal position and they stayed there pretty much all round. With 20 hrs left in the round they had a huge lead over second place Southside_Elite and I had no doubt in my mind that they would easily take the gold medal.
As a side note: I'm not sure if you've noticed or not, but UC has been pumping iron lately and are becoming a more solid, leading family in the game. Except for a few times when they unionized with other families, they have always focused on Family Ranks and always done very well. At the rate they are going, I wouldn't be surprised to see them cross over into the union levels before long. That would sure make for some interesting game play.

Despite the war with TheHood, Southside_Elite remained strong and was able to emerge as the second place winners with a family bank of $5T, followed by Warhounds with $3.9T. VeGaS_StRoNg and CapoDiTuttiCapi rounded out the field of 5. I have to give a special mention to Roger, Boss of Capo who was able to get his family the 5th place spot with only 12 members. Good job guys!
-Collecting Family-


1. UC_Avengers Hollywood_Hubert $6,478,040,865,778
2. SouthSide_Elite MaXx $5,008,293,423,446
3. WARHOUNDS MrsKlown $3,938,675,925,115
4. VeGaS_StRoNg Domenico $3,177,502,005,417
5. CapoDiTuttiCapi Roger $518,519,041,734
from MaXx

Round went well . We work hard. And we r coming along nicely. 30 active members who can ask for more ..
In union ranks, with a robust lead of nearly $17T over second place RU_IU union, IC_No_Easy_JP_4UnUnU union looked to be the eventual winner of the gold medal. But it all came down to those last few seconds of the round when TMK union banked his cash and pushed RU_IU into the gold medal position leaving IC with the silver medal. Threesome union, under the direction of THEALLM1GHTY, earned the bronze medal and TheHood and MU unions came in 4th and 5th respectively.

Interesting to see that Clutch was able to redistribute cash shortly before EOR and rank his union with just $468 billion and use the remaining for an individual award. Smart thinking on his part.
-Collecting Union-

1. RU_IU Zodiac $27,718,162,666,987
2. IC_No_Easy_JP_4UnUnU Tru $25,638,207,601,426
3. Threesome THEALLM1GHTY $13,407,513,677,684
4. TheHood DirtyNick $2,988,464,873,771
5. MU Clutch $468,478,462,415
from Zodiac

We worked hard all round and deserved win . Especially thanks to our looting team. Great job guys!
from Dirty

ask 12. i was in trafic throwing beer cans at beaners
from 12

Man i was getting the best reach-around at eor by nick so i was occupied
TMI 12, TMI!!

Well my amigo's.. that brings us to the end of another main round review. Hope you enjoyed and remember, if you see news happening… Let me Know!

-Ink-