Howdy folks! Clutch here with a quick, yet insightful, blog post. The goal today is to take a look at which families have been winning family medals and to see if we can spot any trends. To my knowledge, this hasn't really been done before, at least not in-depth like this, so I decided to start with round 800 (seemed like a solid/even number to go with) and hopefully, if people like this, I will continue this blog series every 25-50 rounds.
There are a few things to note before we dive into the good stuff. First, this is just a reflection of family medals won via both indy & union rankings. Many families do have rounds where they decide to go for tiers, instead of a family/union ranking -- which is definitely not reflected in these numbers. It takes a fair amount of time & concentration to manually count the totals, so I apologize in advance if any of the numbers are slightly off.
As is the nature of TMB, families and unions often change, and it's a bit tricky keeping track of who's who & where everyone is at. For the sake of these totals, if a family's name or leadership changed, but the majority of the members remained the same, I've considered that just one family/union. Also, we had some families either switch unions, or go indy at some point, so I've listed them separately from their main/original union, but included the medals they won as part of their total medal count.
Lastly, I've combined 4th place and 5th place into one metric, since both results do not yield medals, and the difference between the two usually comes down to who goes for tiers and who does not. Obviously, this isn't a perfect system (yet) so if you have any constructive comments on how to make it better, please include those in the comments section (thank you). Without further ado, let's take a look at the results!
Click here for larger image:
https://farm5.staticflickr.com/4581/...fd2ac5cd_k.jpg
The first thing worth noting is the consistency of returning families/unions. IU, IC, Avengers, Loco_Ghosts, Nameless, FoundHell, SouthSide_Elite, and Brotherhood are among the most consistent to rank in the top 5, with Mercenaries, Warhounds, and Pinoy making frequent appearances as well.
UC_Avengers, led by Hollywood_Hubert, are on top right now, having the most total first place finishes since round 800 (with a total of 14). IU, led (usually) by Lopov & TMK, is in 2nd place, with a total of 12 first place finishes, and Loco_Ghosts, led by Dust, rounds out the top 3 with a total of 10 first place finishes. It is definitely worth noting that - starting at round 800 - all three of these families were part of the same union, so there's certainly some medal sharing happening here.
With that said, you cannot dismiss the efforts of IC (led by Tru) -- who are the only family/union to rank in the top three 100% of the time (since round 800). These guys have also won almost half of the jackpots since round 800, with the remaining - slight majority - going to IU.
Out of all the families evaluated, one of the most unexpected surprises comes from SouthSide_Elite, who consistently ranks in the top 3 (as both an indy family, and in the union ranks), but they haven't been able to secure a first-place gold. Even Mercenaries, Nameless, Cool_Cats, and Tokyorally were able to pull off a single round on top. This is definitely a family to keep an eye on, as I don't imagine they will want to keep this "losing streak" (but not really) alive for much longer. My money is on them trying to take a gold and JP soon (as Maxx has never won a JP before) and the family is only getting stronger each round they're together.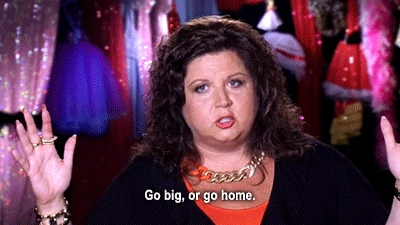 If you take a closer look at each of the family totals, there are definitely some easily identifiable trends! From left to right, here's what I found:
- SouthSide_Elite isn't likely to go for 1st place at the expense of losing tiers (levels 1-4).

- UC_Avengers hasn't ranked top 3 in union ranks since leaving the union with IU, but when they stay indy, they most likely will take the gold.

- Nameless almost never joins a union, unless they know they can pull off a top 3 rank.

- Pinoy & FoundHell have similar styles, where they usually do whatever they did the previous round (until they don't and other families/unions are taken off-guard).

- IC always makes sure they have enough cash to secure a top 3 ranking, and won't go indy unless they're 100% sure that they'll win.

- IU doesn't mind sacrificing a union rank to secure a jackpot win.

- Brotherhood will only go indy if they don't have enough members for union.

- Warhounds has only won 1 medal (third-place) since round 800, and prefers to go for tiers instead.

- Loco_Ghosts find a way to remain relevant and consistent, no matter which union they're in (or even if they have to do a round in indy).

- Capo always stays indy, but doesn't like putting their cash towards ranking top 3, and would rather go for tiers.

- Mercenaries, Cool_Cats, Skidmark_United and Tokyorally will usually only do what's necessary to rank in the top 5
Which family/union do you think is the best? How do these 'current' families stack up against the families of TMB past? Do you see any trends in the numbers that I missed? Let us know in the comments below.
That's all for this post! Until next time, stay frosty and don't stop believing!