Main Round Review 854 by Reckaholic
Hello fellow TMB'ers, what a round we had on our hands eh! Hope y'all enjoy! If something was different than what I observed, please do comment it below!
The Main Story:
We'll start this round review by talking about the jackpot! This round was much better than the last couple we've had. The round started off slow until an older player came back for the round and built instantly. The pot jumped up by nearly $1100 which is around 4 packs so 4.4 million turns for those do not know. However, a big mistake was made, he joined UC which as we saw, would be the challenging union. Acidic was sitting on around 120trn when he joined. He asked to be booted out of the family which resulted in a loss of the cash. As EOR came, Acidic was sitting on 193trn as the pot increased again to around $2700, and with a few minutes left, I think well, we were all waiting on TMK to come in for the steal. However, this round was different, instead of TMK, we had an unlikely candidate (BigBen) strike out to over 20 million ops and take the W. Pot ended at $3875, so congratulations to Bigben on the win! I managed to track him down to get a comment.
from BigBen

Last round was different for me. From the start, I was planning on going for it, but things did get messy when Acidic built early in the same fam as me. From there, things started getting strange. People kept messaging me about who said what or who is who, or what is going on and so on. I decided to go, but things kept getting more and more complicated. I trusted only a handful of people, and they know who they are. Trust is to be earned and is more important than the JP money. There was a lot of talk about booting and what not, with Acidic having a risk of booting. I heard people offered money to get me booted but that would not have changed anything, I would have taken care of myself. The rounds you spend is when you see who is loyal and who is trying to backstab you. It is a game, but it shows their character at the same time. Between the handful of players I trust, I can add one more player, Reck. He has showed me he is one hell of a good guy and will say thanks to all for the help. I would also like to thank Acidic for making it interesting. I know it sucks to lose cash, but with that said, cash is the best thing to lose compared to other things that can be lost.
Glad to see I've gained the trust of a fellow teammate! Congrats on the win big fella! I'm sure that's not the Big Ben you're use to, but eh, it'll do!
The Wars:
Moving on from the big storyline of the round, I decided to see how some of the wars were going this round. We'll start with the battle of London! Locos and LU were going at it over control of London. My sources claim that they have now calmed everything with each other and are napped again. Locos ended up fighting two different wars at once. It has never worked and it was an odd fight that started everything in round 852. As all y'all know, Skeemin won't take lightly to being hit. At the end of round 852, he was 0'd by Rizzky. He vowed to hunt and kill all of RU according to sources. Throughout the round, he did end up holding up to his end of the bargain by constantly hitting. I give it to him, he put up more of a fight than I've seen from unions (cough cough).

An interesting note to see for future rounds, Rizzky invited his friend Acidic to RU, In return, both were botted from the family the last day (or left). Let's keep a close eye on what comes from that in the upcoming rounds. Another war I've seen brewing is between FoundHell and Brotherhood. It started off strong in the beginning with hits going both ways, however; it was as if FH had called their big brother to back them up, and in entered UC. Sick and tired of some hits, Spade built, and with the help Hustlang started by killing BH one by one. He took out everyone with defensives in BH, by everyone, I mean everyone. That man is a stone-cold killer. I thought something would lead to an all-out brawl, however, both sides cooled it down and that was that. The biggest kill I saw was when Youngkillz2020 built to 7m DU and killed Acidic's 5.5m after he looked promising to get a gold killers on his first round back. Shoutout to Youngkillz2020 for holding it down for his union.
The Unions:
UC looked to continue their dominance in the union ranks in this particular round and had a whooping 160trn banked come EOR. Most of UC's cash comes from looting, and I saw most of them had stopped looting once they had around 100trn of Acidic's cash banked. They had a whooping 160trn and looked like the lock for union gold. However, after Acidic jumped from family to family, he ended up in LU. Come EOR, he knew he lost to Bigben, so he threw 50trn in the bank to secure a well-deserved gold union medal.

On a side note, I have seen LU looting tons this round, it may have been to the absence of UC looters but have to give props where it's deserved. Good job fellas! Hope y'all keep it up in the following rounds! Locos switched up the round and went to union and secured themselves the bronze! I have seen them have an amazing balance of killing, looting and collecting! I noticed IC and SS have been slowly falling off. Looks like they are either getting to busy for the game, or just aren't interested as much as they were before.
-Collecting Union-

1. LU MrsKlown $68,585,827,192,698
2. UC_Victorious Hollywood_Hubert $39,431,235,646,582
3. ORIGINALS Dusk $8,219,215,974,084
The Families:
The round started off promising for families. I was expecting RU_IU to make a run for the gold as well as taking the round, however; BH continued their dominance in the family ranks. What a run it has been for them! They are killing it in the family rankings. They took gold, with RU following at 9trn, and FH picking up the bronze with 5trn. I got some comments from the medalists. Here's what BH had to say:
Round went ok until deryl hit shayneg last round and uc decided to hit back. Can't control deryls bladder when he gets excited, but we still managed family gold lvl2 gold 6th level 4. Dirtynick got tiered as the 8th shittiest killer of the round. Also, TMB has voted ShayneG as the LBGT trannie of the 2018
Sheeeesh, cant believe I missed trannie of the year. I would have recommended LaCosta who would have probably beat Shayne (probably not, everyone hates Shayne) but he would have been the runner-up!

FH's response to the round:
there was bigger rumble in the beginning of the round with BH, but since UC entered, there wasn't so much to war with
Congrats on the ranks fellas!
-Collecting Family-


1. Brotherhood Hypocrisy $18,553,470,259,454
2. RU_IU TMK $9,358,668,141,454
3. FoundHell Benny-Blonco $5,024,762,292,024
-Level 4-
I touched up on level 4 already, congrats to Bigben on the win! Ranks were fairly priced as they have been in the last few rounds. Lacosta took bronze in level 4 with 22 trn, while Hypocrisy took 4th with 6.5trn.

Lacosta's response was:
Another one for the good guys! And Suck it reck
Well thanks there bud. Looks like I'm making you soldier for the rest of the round you noob!

1. Bigben $549,074,318,214,067
2. Acidic $186,913,788,309,813
3. LaCosta $22,001,033,571,315
Level 3
This one was kind of my fault as to why the top two were given so much cash than the others. I sent the message that there was someone sitting at 7trn EOR, so HH sent 9trn to 69myballs who took the gold with ease, and 8trn to Sebastian who took silver. The bronze was taken at a low of 1.1trn. The gap was only 70bn between 3rd and 4th. Congrats to all the winners in this ranking. I looked for comments but only got one from the top two.

69 gave me a generic response which I decided not to add because it wasn't worthy of this review. Sebastian however only messages me one thing so when I asked if he had any comments all I got was:
You do that big man! Congrats to all the level 3 winners here!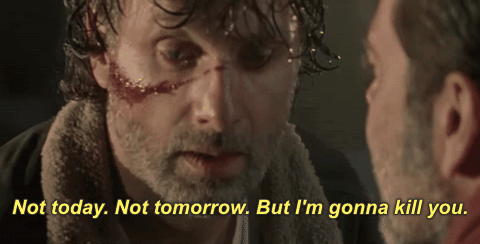 1. 69myballs $9,001,862,855,743
2. Sebastian $8,003,780,340,953
3. DUTCHI-HIT $1,171,794,965,891
Level 2:
This level, I don't really know who Dark was, but congratulations on the gold! I would have preferred if UC got the sweep in first and second in all the levels (UC Bias of course), But I will give props here to BH from stealing one away from us! Congratulations on the win! I did not get any responses in this level, but both AnthonyF and Salazar are upcoming looters, who deserve recognition for their win!

1. Dark $6,256,460,091,100
2. AnthonyF $5,004,417,918,975
3. SALAZAR $4,006,511,304,206
Level 1:
Level 1 was a very tight race, with Lu_Bu and Skeet of the same union both ended up with 5trn and took gold and silver respectively. Congrats to Maddox on clinching the third. A little bit more, and he would have taken the gold! Close! There's always next round!

1. Lu_Bu $5,021,799,946,154
2. skeet $5,010,452,754,258
3. Maddox $4,750,263,405,400
Supporter Killers:
This round was interesting in supporter killers. I was almost certain Acidic was going to end up with the gold on his killing rampage in the last couple hours, but was stopped short. TotalRage cruised to a gold with the help of his teammates, and killing everyone in his site. Spade racked up his killpoints by zeroing all of BH early on and never looked back from there. Got to give props to Spade, like I said earlier he was a stone-cold killer, which is why the gif below is perfect for him! I wanted to point out the 4th place finish of KillSmith. He had some balls going after a lot of the supporters early, and would have ended with a medal to show his killing skills had Acidic decided not to get some easy turns. Acidic coasted to the 3rd place finish with 3.66 million KPS.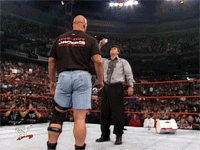 1. TotalRage 4,958,670
2. Spade 4,492,861
3. Acidic 3,661,003
Free Killers:
Now this one was as interesting as it got. First off, I have no idea who doom was. I'm sure nobody knew who he was until he emerged the last day with 720k kps.I was confident that Alex had it locked up but Doom came in with the steal! Congrats to the winners here!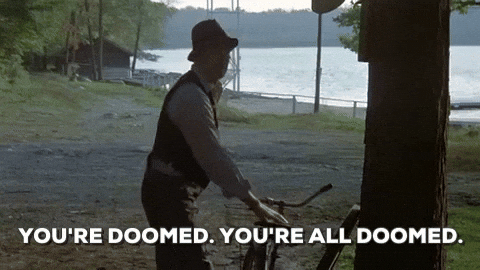 I wanted to get an outsiders perspective on the round, so I asked a staffer what their thoughts were on the round.

From Ink-Slinger "It was interesting and fun to watch the EOR battle between Acidic and Big Ben. I enjoyed seeing someone new take the win. Congrats to Big Ben on his win and to Acidic for having the balls to challenge"

I hope everyone enjoyed this review! Congrats to all the winners! Hope to see all y'all soon!