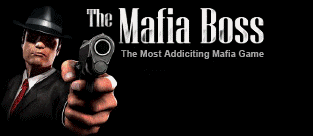 Hola TMB! Ink-Slinger here with a quick review of the most recent turbo, round 757. From what I saw, it started out slow and pretty much ended that way too. My guess is that this had something to do with the 90k limit on adding won turns to the round; so many players just went into hibernation. No big builds, no big kills, no big loots and no end of the round challenge… Now if any of these things DID actually happen, then feel free to clue us in by adding a comment below and telling us about it! Otherwise we will assume my assessment is correct and you all had "Zombie mode" turned on and were acting accordingly. BTW, Halloween is over a month away so there is still plenty of time for the Zombie Apocalypse. No need to rush it quite yet.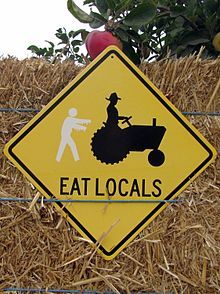 So let us take a look at the catatonic results from this round.
-Level 4-
1. Omar $34,098,750,671,343
2. 1 $13,925,467,403,221
3. Finger_bang $9,172,846,408,697
4. BobbyShmurda $4,644,852,337,131
5. JoeBatters $293,474,539,800
During the round I saw DeViLiCiouS holding the top spot much of the time and thought maybe he/she might be the eventual winner. But in the end, Omar must have turned off "Zombie Mode" and finally came to life holding $34T at the end for the Jackpot win. This was $266 trillion LESS than what the Jackpot winner held in the previous round, Turbo 755. Had someone taken the initiative, it would have been a perfect round for a steal. Unfortunately, there didn't appear to be much interest from anyone to do so.
In the race for second, Finger_bang looked to have things secured over BobbyShmurda for the silver medal, but in the closing seconds, "1" came from nowhere and snatched the silver medal from Bang with $13.9T to his $9.1T.
Rounding out the top 5 were BobbyShmurda at $4.6T and JoeBatters with a mere $293b. (another low $ amount that could have nabbed someone else 5th place and 70k turns had they just paid a bit closer attention to the value of that position.)
-Level 3-
1. tagus $6,191,322,249,200
2. Effigy $2,022,872,834,555
3. UPS_SUCKS $2,002,515,749,725
4. lock $1,153,224,654,138
5. IOS_10 $718,678,967,001
Level 3 results were pretty consistent to what we usually see in a low JP round. No one really overpaid for any of the positions. Tagus took home the gold for $6.1T and Effigy and UPS_SUCKS (sounds like a disgruntled EX-Employee to me) jumped up in the closing seconds to push Jelly out of the rankings and snag the Silver and Bronze Medals with only $20 billion separating them from each other! Lock and IOS_10 rounded out the level 3 award section.
-Level 2-
1. Pablo $2,701,477,059,658
2. Faded $1,162,495,879,081
3. BMW $510,633,720,427
4. Bora $461,119,184,037
5. Leith2 $254,431,628,957
With a $1.6T difference between first and second and $2.4T between first and fifth, end of round saw level 2 rankings a bit lower than what I would have expected. There was another tight race though between 3rd and 4th with only $49 billion separating the two. Pablo pulled out the gold, with Faded and BMW earning the silver and bronze respectively. Honorable mention goes to mrrobot who finished in 6th place, trailing Leith2 by only $2 billion!
-Level 1-
1. Kal-El $11,564,994,817,640
2. Djani4life $4,099,563,523,465
3. colada $553,929,177,369
4. DIESEL_DOCTOR $172,667,240,074
5. Julio $143,464,598,000
In Level 1 rankings I saw PenguinMafia leading the charge with a value in excess of $13T and thought to myself that this was going to be an excessive overpayment for these ranks. A few minutes later the black and white Mafioso had waddled his way out of the rankings and Kal-El appeared after pulling family cash to enter the ranks. It was a bit of overkill since 2nd place went for $4T but I think Kal thought he was still challenging PenguinMafia without realizing Penguin had already exited the ranks.

Regardless, congrats to Kal-El, Djani4life, colada, DIESEL_DOCTOR and Julio, the top 5 rankers in level 1.
-Best Supporter Killers-
1. USB 3,862,150
2. JoeBatters 2,439,900
3. BobbyShmurda 2,237,827
4. Leithal 796,010
5. Mxyzptlk 764,410
This rounds restriction on adding no more than 90k won turns reduced the numbers of kills in the Supporter Killer category. USB lead the competition with 1.4 million more KPs than second place JoeBatters. BobbyShmurda was 3rd and only 200k KPs behind JoeBatters. Leithal and Mxyzptlk (I bet that game name was just random keyboard strikes!!) trailed behind at 796k and 764k.

Free Killers presented a really close race between Wakawaka, Djani4life and MtN with only 203 thousand Kp's separating 1st and 3rd.

But the REAL surprise to me were the final KP numbers for Wakawaka, Djan4life and MTN. Their KP's were HIGHER than 4th and 5th place in Supporter Killer ranks! Wow! Nice job guys!
-Best Free Killers-
1. Wakawaka 1,198,200
2. Djani4life 1,064,888
3. MtN 995,539
4. 9 621,296
5. The_Joker 558,160
In our final award category, we saw Geez_a_Joab lead by VanDemon, earn the Gold medal with a family value of $61.7T. iC_RetArDs were trailing behind at $48.1T but smart thinking by family boss, Kal-El, to pull $11T in family cash, still earned them the Silver medal but also gave Kal-El the Gold in level one. Glad to see someone had their thinking cap on! EOR-AT-THEBAR (love that family name!) finished 3rd with Turrialba in 4th and Renegades rounding out the family awards in the fifth spot.
-Collecting Family-
1. Geez_a_Joab VanDemon $61,718,248,910,581
2. iC_RetArDs Kal-El $36,533,326,376,747
3. EOR-AT-THEBAR KW $14,298,354,208,258
4. Turrialba Effigy $11,577,953,221,505
5. Renegades Faded $386,361,027,361
Quotes for this Round
from LuckyNate
I hate Sunday EORs!!! Saturday EORs for that matter. We had a bunch of ppl that didn't or couldn't show so we decided to throw a hodgepodge family together to get a tier. Worked out we pulled a silver for my bro gale. #titsforgale
Nice work guys and congrats to Gale!
from Domenico
We didnt do anything in turbo this round
Sorry to hear that Domenico. It would have been the perfect round to rally the troops and earn some awards! Maybe next time!
from Clutch
We pulled off 5th in the family tier with basically no cash to work with, and a level 2 silver by default. Not bad considering our total cash for the family was less than 2T, and we were missing our three level 4 players!
Great job for sure! Sometimes even when things appear hopeless, things just work out for the good.
from PINKDOT
sry i slept through it didnt wake up in time
Hmm… Must have been a busy night… wink wink
from Leith2
Eor in turbo was alot better then what we thought it would be. Family we got 4th and some silver and gold in tier ranks. Wish family ranks could been little better. Had some issues with players saying they went white screen anywhere from 30 sec to EOR to some I heard say up to a min or more. I noticed game got really slow right at the end. Overall a great outcome.
Oh no.. not the dreaded EOR lag and white screens again. Hopefully the TMB technical crew is paying attention!
from Soulja
Marhaba!

Turbo round wasn't that bad. Another sunday funday, and this time we made sure to bring our laptops to the bar.. We managed to get 3rd Fam. 4th Lvl 4, 3rd Lvl3, and 3rd lvl 2.

3 was the number this round! Congrats to the winners!
Congrats indeed! But where was my bar invite? I could have used a few beers!
from Coutinho

Try to interview somebody who's less of a cunt
A TRUE cunt would have not even bothered to reply, Coutinho. Keep workin' at it though mate.
from Paolo-Martini
I want a inview
inview Definitions:
Sorry, no definitions found.

inview Etymologies:
Sorry, no etymologies found
And on that note, Ink-Slinger is gonna go fix some lunch and watch sports. Until next time, keep your eyes open and your nose to the ground!