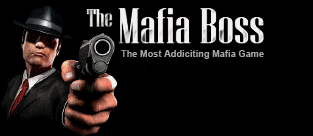 Hello tmbers. Welcome to the review of turbo Round 759. Congratulations to all winners and let us take a look at the results. It was an uneventful round, with many players just going through the motions
There was not really much of a competition for lvl4 gold. Exit won it with a landslide with $72 trillion on hand which was more than enough to take the win.

The most excitement was for 2nd and 3rd place where Kankakee1 came up $702 billion short for 2nd place. Smoke kept the silver, but must have been a bit worried knowing Kankakee was trying close behind.
-Level 4-
1. Exit $72,004,319,013,100
2. Smoke $29,718,418,615,353
3. KANKAKEE1 $29,016,824,325,550
from LOPOV
We kinda didnt play...But somehow we won.
And then he added.
from LOPOV
Yes, we kinda blame eck for that
from MightyMax
I got gold in lvl 4 i was JP winner.

Also got gold in free killer.

Was an average round for me.
Hmmm (raises eyebrow)… ???
-Level 3-
1. Burn $10,505,182,640,432
2. GOODMAN $1,498,928,858,625
3. Twelvestep $1,073,319,673,586
For a long time it looked as if TwelveStep would take the gold with way to much cash. But then he family banked his cash and sent the left over cash to fellow family members for tier ranking in Individual levels, leaving him in 3rd place with the bronze medal.

Burn took the Gold Medal, smoking the competition with a landslide difference of $9 trillion between him and Goodman, who took 2nd place.
-Level 2-
1. Zombie $10,002,152,909,797
2. M1GHTY $3,659,388,572,040
3. High_Times $2,882,809,958,089
As with level 3 and 4, level 2 was also won with an overpayment of $6 trillion from second place. In the closing seconds of the round, we saw M1ghty jumped up to take second place with $800kkk difference over High_Times.

So far all golds were taken with ease.
-Level 1-
1. MORDOBOY $13,954,225,547,327
2. cintra $11,600,727,569,000
3. ChrisBenoit $8,121,872,722,796

Level 1 medals went for ridiculous amounts not usually seen at this low level.
$13.9 trillion was required for Mordoboy to get the gold prize. This may have been triggered by Cintra who was trailed behind and took the silver with $11.6 trillion. Chris Benoit took the bronze with $8 trillion.
It's been a while where people payed this much for level one tier ranks.

-Supporter Killers-
1. Hook 3,559,109
2. SexPanther 1,596,860
3. TreeHouse 1,572,545
Hook took the gold medal with more than double the kills then second placed Sexpanther. But Sexpanther had his hands full as he was almost taken over by TreeHouse who lost the silver medal with only 30k kill points less than Sexpanther. Close race indeed and fun to watch!
-Free Killers-
1. BrewFist 1,037,012
2. cant_be_touched 610,163
3. TheCatsAss 594,926
Brewfist ran away with the gold medal, earning over 1 million kill points. Nice job brew!

Cantbetouched proved that YES he could be touched and came in second in the silver position with 610k kill points. TheCatsAss feel just a bit short of the Silver medal but was able to take the bronze with 594k kill points.
-Collecting Family-

1. Scabby_bassa mobile $39,806,460,431,415
2. Cant_Stop_Wont_Stop Twelvestep $34,676,777,311,243
3. InternetWARRIORS Belmont $18,538,851,002,486
4. Escazu Cristal $15,685,911,742,222
5. PlayGrounD NauGhTy $7,212,477,214,357
Scabby_Bassa family took the gold prize with $5 trillion difference from second place family, Cant_stop_wont_stop who themselves had $16 trill difference with 3rd place family, Internetwarriors. Seems they could have used some of the $16 trillion difference to rank someone in tiers.
Escazu Family was running in 3rd position but by end of round came in $3 trillion short of nabbing 3 place in rankings. Playground family rounded out the field earning 5th place with $7 trillion.
from iTasteLikeCandy
We had a great Turbo! We took second fam, I finally got level 3 bronze, Darkstar level 2 gold and tommy level 1 silver.

Huge gigantic thank you to TruMafioso, iD, Darkstar, Jackie, Tommy, Giles, and Quag!

IC4L, we can't stop and won't stop ;D
Good Stuff! Congrats to IC and the other collecting family rankers!
from DV
Well we strapped our helmets on, passed out the crayons for snacks and had some fun. I'm sure our fearless bus driver will have something more to say. Let it never be said I'm eloquent with my words.
from Grannybasher
Aren't you a nice young person, so nice and polite, thank you for asking , I'd love to just squeeze those chubby cheeks of yours but in modern times I'd probably find myself in court on a sexual assault charge. Suppose that's progress..

We ended up with a triple, (maybe you can make a third I'm sure I know a mature lady that would love those cheeks of yours)… 4th family, lvl 4 and level 2.
from Domenico
Damien ran our turbo efforts, ask him for a quote
And I'm still waiting for that reply from Damien. Sigh
from MightyMax
I played the turbo
from MightyMax
i did get free killer gold last round tho
Thanks for that Max, but this review is for this turbo, not last turbo. Congrats though on your achievement!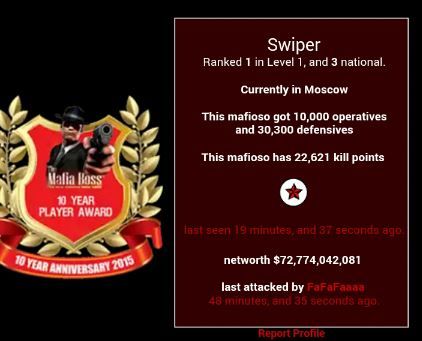 Well that about wraps up the review of Turbo 759. But before I end I wanna give out a special remark to Swiper who stayed solo but still looted his way to some decent cash, proving that good looters can do some real damage in turbo.
Thanks for reading. See you next time.
TMB Paparazzi