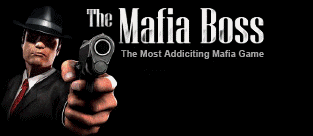 Dear Teembeers here we go with the review of 756. We saw yet another slow round. With the expected major change in round 758, disallowing unions, I am interested in seeing what this will bring to the teembee land and if we will see more spirited play in the future.
In regards to this round (756), I believe the upcoming change slowed down the competition a little. Pretty much as expected, the JP win went to Super_Mega_Powers Union, with RageMonster looking like a JP contender quite earlier in the round. The win was not challenged and it came rather inexpensively for RageMonster.
Family ranks were showing Pinoys as the top dogs from almost the beginning and at the EOR they were confirmed as the gold medal winners.
Lately, unions ranks are showing a strong push by Brotherhood as the top money making crew in game, and considering they are mostly looters it's a great achievement. On the other hand, IOU somehow declined and are looking as though they may not be able to cope with the competition. ICS decided this round to switch things up and went from family to union and earned a medal rank. Well done! InnerCircle took a different approach and invested the round in hitting SMP.
Killer ranks were pretty much same ole story with nothing unique happening. In Free Killers field we did actually see some battles going on.
Ranks were as follows:

-Level 4-
1. RageMonster $15,078,980,257,322
2. Hypocrisy $6,414,945,204,706
3. Eck $6,265,541,498,632
Rage monster took this win by force. It was obvious from the beginning that he was building with a purpose and in the end the win was easy and uncontested. The real fight was for second place with Hypocrisy being above Eck with only $1.5 billion more in his pocket than Eck had in his.
from RageMonster
It was nice to win. I thought the EOR was inordinately boring. Anyone with half of a brain should have been able to see I was planning on taking the round by the end of Day 7 so I highly doubt that many were surprised with the final results.

I thought the round as a whole was bland. Most likely this was do to the announcement of no unions for the near future starting this round. Guess people figured it is easier to wait a round than try to compete against SMP.

I'd just like to remind them, most of us were extremely successful during the pre-union eras of TMB. Hopefully the new rules bring some excitement.
Thank you RageMonster! It's been awhile since I received a decent reply from a JP winner!

-Level 3-
1. Dor $7,008,236,979,957
2. Grobar $4,247,211,391,672
3. RED_DOG $3,757,757,710,131
Level 3 saw the gold medal earned by ICS's Door for $7 trillion. Second and third place were at $4.2 and $3.7 trillion respectively. Overall, level 3 wasn't looking very expensive, and no tier was looking overpaid other than maybe level 2 where the values were a bit higher then usual.
from Dor
Public round 756, lots of killin', fields of zeroes, and a fine bunch of firebrand burglars
and ToH heroes.

Really happy playing with ICS. Getting to work with Gale has been a blast and very instructional. LaCosta did great with organization and giving me tips. Special thanks to our dutiful cash mules!
Then I got this from him:
....and I was only hoping no virus was hidden in that pastebin stuff. Thankfully there wasn't and this was the message:
from Dor
Public round 756, lots of killin', fields of zeroes, and a fine bunch of firebrand burglars and ToH heroes. Really happy playing with ICS. Getting to work with Gale has been a blast and very instructional. LaCosta did great with organization and giving me tips. Special thanks to our dutiful cash mules! <3 (as long as I can call you that.)

Congrats to Pinoy and Brotherhood. Pinoy has some good looters. I prefer not to end up same city as Mitsui, but if I do I make it count. Expect to see my name plastered on your favorite fuel stops. Happy Gaming =)
from Grobar
The one who decided to set won turns to be capped at 90k for this round can EAT A DICK!! Why the fck do I got won turns if I cant use them.. banana game.. now put that on.. whole message
Grobar rage ain't helping you….
-Level 2-
1. Winter $4,461,176,298,285
2. co7 $3,045,980,241,078
3. Irishman $2,500,010,000,000[/color]
Winter earned the Gold with $4.4 trillion, followed by co7 at $3 trillion and Irishman in third place with $2.5 trillion. Definitely level 2 was paid a bit above the usual 4 peanuts...
-Level 1-
1. John_Bernard_Books $2,500,476,011,000
2. TUPAC $1,206,698,603,902
3. Circean $501,138,389,949
In level 1 John_Bernard_Books ran away with the gold medal for $2.5 trillion. Tupac was lagging behind with approximately half that value for the silver medal and bronze was earned for a mere $501 billion.

In both level 1 and 2, a player with few ops could have easily ranked himself in the lower tiers.
from Circean
twice!? you devil.
well, in all honesty, my tier rank was a total accident. it was never meant to happen. who knew tier 1 would go so low.
For the rest of this conversation, please scroll down to the Ted Mosby section below.
In supporter killer ranks we saw a higher number of kills for top 3 places with 4th place lagging way behind at 20 million compared to well over 30 million for the medal ranks. Silver and bronze medal competition was very close with only 500 thousand kills difference between the two.
Free Killer ranks were a little higher than usually in terms of KPs and dead bodies but the values were all pretty close and the real fight was for the Bronze medal with only 37,107 kills separating 3rd and 4th place. Silver wasn't that much ahead of 3rd with only 103,075 kps between the too. Gold medal was won with 1,937,628 kps.


-Best Supporter Killers-
1. Amatiel 37,834,795
2. KiLLer_BeauTy 33,393,503
3. iD 32,867,884


-Best Free Killers-
1. Ryuu 1,937,628
2. Bulletz4Breakfast 1,869,673
3. Cookies_N_Milf 1,766,598

Unfortunately, not one killer felt the urge to reply to me ….. sigh
In the family ranks, Pinoy was leading the crowd the whole round and earned the gold place. There was no real suspense for gold place, it was clear quite early in round that with ICS moving to union ranks, Pinoys would have gold. Inner_Circle was second and Gangstas were very near in value to IC running just $280 billion behind in third place. That was shaping up to be a fight for which family would grab the silver medal.

Cool Cats and Nameless were rolling around on the bottom of family ranks in 4th and 5th. Easy life.
-Collecting Family-
1. PINOY_N_CO THEALLM1GHTY $10,986,885,546,433
2. Inner_Circle TruMafioso $5,636,801,478,808
3. GanKstaS_InC CraZzy_RajJ $5,355,854,188,285
4. Cool_Cats B $876,366,448,823
5. NaMeLeSs Domenico $591,402,501,585



from iD
a good time was had by all.

from Domenico
I got stuck late at work and wasnt able to make it on. Excited to be able to say FOR THE MOTHERFUCKING 19 again though

from SexualChocolate
Dom stole our family bank and took 9th Place in Lvl 3. It will
go down as the greatest bank heist in TMB history.

from Domenico
Fuck...was hoping no one would notice...but knew that was
too good to not get noticed...

They gocha ya Dom!





from BloodyD
Good round and congrats to the winners
Even at half strength we're still here

Union ranks went to Brotherhood. Bh people are getting some good results lately and knowing they rely on looters is a great achievement for them. I'm impressed. Super_Mega_Powers got JP win and few great tiers ranks but seems they just couldn't grab the union gold. ICS return to union ranks after the disbandment of legends few weeks ago and were able to position themselves in the bronze position. As a union, their totals weren't as high as what they were as a family in past 2 - 3 round, but still impressive. IOU came in 4th, but the once mighty IOU seems to be in a state of decline lately. Southside union snagged the 5th place by default.



-Collecting Union-
1. Brotherhood Hypocrisy $15,432,539,586,577
2. Super_Mega_Powers Hollywood_Hubert $13,644,159,466,758
3. HomeOfTheWhopper LaCosta $5,268,320,071,874
4. IOU Windy $2,261,508,837,319
5. SouthSide Clutch $1,923,178,353,154




from Hypocrisy
Sure things bruv!

Id like to thank my union on a great round that ended up with us
getting union gold. As well as silver in level 4 (myself) and silver in level 3 (grobar). All and all it was a great way to end the last round of unions, stay tuned to see what BH can do as family
from Clutch
We had over 80 members in our union by end of round and we were just starting to warm up on the looting front. The new game changes have really thrown a wrench into what we were setting out to accomplish. Still managed to pull off the union 5th place spot (nice try old_school) and 4th & 5th in level 2. It was a good round while it lasted.
AND we have arrived to our
BROWN SEA CUCUMBER
reward section... This section is for fellow teembeers who:

Section a) Didn't reply to me.
Section b) Hit me in game - very, very, very bad people.
Section Ted Evelin Mosby) Ones who sent me recruiting messages, invites, and non-business related messages.

& NO, no free turns for that as usual...

BROWN SEA CUCUMBER
reward for round 756
Section A)
Hollywood_Hubert
THEALLM1GHTY
Haggs
Co7
Cookies_N_Milf
KiLLer_BeauTy
Ryuu
Irish
Winter

Section B)
from Josh
Josh invaded your headquarter. 885 of your boys were killed. 396 of Josh's died as well. Josh stole $20,362,656 and stole 0 glocks, 0 shotguns, 0 uzis, 885 ak47 from the bodies.
So far Josh wanted my cash and hit me 10 times with similar results as above.. good work Josh but sorry no prize.
Section Ted Evelin Mosby)
from Shade
eat a necrotic dick!
I think it's quite fluffy this necrotic dick shade
from Circean
you show up late then you try & separate me & robinhood? Smh

Nononono. I'm doing it twice with u..
from LaCosta
a sick game you've been playing, Blogger. what
gives?

from Circean
im pretty sure we're secretly his favorite.
from LaCosta
I would hope so still no excuse for this treatment we've been getting from him though. I thought we were cool, Blogger?
from Circean
we have to give him the benefit of the doubt. maybe hes
just shy.
from Circean
ahhh... thats better.
[color-lightblue]from LaCosta
smh
she's already got you doing what she wants
from Circean
why do you have to look at it like that, rob?
maybe hes just being nice or.. idk... doing his job!?
from LaCosta
i'm sorry
I thought this was a safe space to voice my
opinion! my bad Ash :O
from Circean
safe?
see....
thats where you messed up.
from LaCosta
yea, I guess that was pretty silly of me. I apologize that Ash
made this a not safe zone
from Circean
are you drunk?
No no just my head hurts after all that, Circean
AND NOW we arrived to the real awards section! The one with real turns!

The reward is called
LOOSE CANNON.
BUT, I personally call it
Bartholomew Simpson Foundation Award.
This is awarded to a single person each round that does the most courageous or most random and goofy thing of the round and will bring 15,000 turns to the winner.

This round there wasn't anyone really catch my interest; regular killings, regular builds and a slow JP move. However
Hypocrisy
, leading Brotherhood union and returning them to the top, is a special move which should be rewarded…especially since he didn't steal the win from RageMonster even though he could have. And IMO, this should be rewarded in this round. So, well done
Hypocrisy!!
Please contact TIKI for your reward.

Dear Teembeers. If you think you have someone to propose for the Bartholomew Simpson Foundation Reward aka Loose Cannon award? Contact me in game!

This is it for this round! Happy gaming everyone!
Blogger