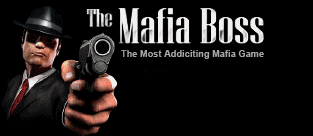 Dear Teembeers here we go with the review of 758. This round had few changes, a major one I would point out is no unions, yes that's right no more union banks to help protecting money and no more in-union easy maxings. Second rule change and also very important one is how to earn killer points. To get the KP players need to do real killing, bots aren't leaking killer points anymore.
Without the union, we're back to 10 families shown in ranks. Brotherhood and Pinoys battled for the Gold until the very end or round. Killer ranks, especially supporter ones were pretty much low. For example, at 2 days to EOR most of supporter killers had less killer points from what one would earn in first day of round hitting bots. In free killers field we saw some battling, but still the number were lower than usually midway through the round.
This round I got back only 14 replies, and some were for the Ted Mosby section. With the number of players with strange, hidden names, it wasn't easy to track down the best rankers in round 758.
At the end these were the rank positions:

-Level 4-
1. was_fun $19,520,718,448,237
2. Smiles_R_Free $4,001,591,155,524
3. NorthTexasmafia $3,501,110,817,692
No real competitive run or competition for the JP. was_fun got it quite easy with $19 trillion and a last minute jump of JP value from $1050 to $1300 at the very end. Nice pot, congratulations! This round Bronze level 4 was won with just $3.5 trillion.
from Leith2
Yes I was NT. Well round was good. Kinda test run for thoses rules. Wanted to rank in family little higher. But we got some tier ranks as well with medals.

Family with 20 peeps didnt work that well either but its all trial runs so thanks to maxers and bankers for the help.
-Level 3-
1. Burnblunts $4,004,974,868,593
2. Gennady_Golovkin $2,211,673,929,245
3. SUPERMAN_POKER $2,003,068,888,749
First change I see in rankings due to new game rules, is a decent drop of value for level 3 medals. This round $4 trillion earned the Gold Medal in level 3 for Burnblunts.
-Level 2-
1. KiStY $1,400,973,260,000
2. SuperHerb $804,809,646,899
3. El_Turo $230,450,226,586
Level 2 was again the cheapest rank tier in the game. El_Turo got the bronze with only $230 billion. SuperHerb the silver for $804 billion and KiStY won the Gold Medal with $1.4 trillion.
from KiStY
when would you need it by ? am a little busy right now to write one.
32 hours later, seems KiStY is still busy...

-Level 1-
1. xXx $1,394,252,131,260
2. DARNA $606,748,553,620
3. kauf $601,700,849,266
In Level 1 we saw a close…mmm REALLY close call for silver medal where DARNA had only a $5 billion advantage, with $606 billion over third place ranker, kauf with $610 billion. Gold in level 1 was paid to XxX with $1.394 trillion.
Thank you for your input Vin Diesel
from Sheepish
"Lipad! DARNA"
Hmm even trying my best I did not understand this one
from kauf
big thanks to the boss for the rank. Pinoy showing everybody how its done as per. Congrats to IU for buying another round
I feel some love here...
In supporter killer ranks with 2 days and 10 hours to go we saw kcE leading with 4.1 million kills. Yes exactly, the kill numbers changed a lot over previous rounds without the easy KPs from hitting bots. Samael came in second with half the KP value that kcE had and dabaws rounded out the medals in third position. On a side note and unlike kcE and dabaws, Samael was a level 3 player snatching the silver medal in supporter killer ranks usually dominated by level 4 players. Rest of supporter killers were still under 1 million kills.

-Best Supporter Killers-
1. kcE 4,452,072
2. Samael 2,051,666
3. dabaws 1,486,674
In free Killers rank Squeek was on top of the killer tiers at the 2 days and 10 hours mark and finished in the gold post with 655 million KPs. In fact, he had more kills than the 5th place supporter killer had at the time. Rest of the free of killers were lower in number of kills and possible battle was expected to happen for bronze medal between xXx and Nocturnal. At the 2 days and 10 hour mark, there were just 25k KP difference between the two. However, by EOR both xXx and Nocturnal were pushed out of the medal ranks.
-Best Free Killers-
1. Squeek 655,882
2. CortoMaltese 576,729
3. Chuck 332,816
from CortoMaltese
Hey Blogger, after precisely 320 days from my last real round I managed to get a Free Killer Gold in Turbo, I was BrewFist, plus this FreeKiller Silver in main so I really can't complain. 4th Gold 2nd Silver muahahahah.

First time I ever tried in turbo I easily got Gold, there was no real competition and Mitsui wasn't killing so awesome for me lol, while in main both butcher and Squeek of Yakuza managed to build a solid amount of du's...Squeek started first I guess and killed 500k+ in a single spree, butcher gave up after that and did everything to keep me 0ed so good teamwork. After that it was difficult to catch up but still managed to get a decent amount for a Silver. Embarrassing to see bronzes given away with 300k's though.

Last thing I gotta say, quite easy to hide behind a squeaky name you'll never reuse giving you an advantage lol it's much more satisfying to have your name written there! Cheers!
Umm, ok, but I was speaking only about the main round 758, CortoMaltese
In family ranks Brotherhood went strong from beginning, followed by Pinoy. The two families were leading the crowd whole round and the question was how big the difference would be between them and other families at end of the round.
BUT experience teaches us that leading the pack most of the round does not always grant the gold medal. The whole round depends on who makes the most final collects and IU_RU_Loco family had several players with large operative builds. In the end, IU_RU_Loco had the gold, followed by Pinoy_N_Co and then Brotherhood. There was no real suspense for an of the medal places, and with the new rules everyone seemed to be watching the strategies of the other families.
Without unions this round, we saw only one Brotherhood family, two SMP families and two themed families which supposedly were IOU members. Some of usual families battling in the family fields in the past were not even showing in ranks during this round (i.e. Nameless and Cool_Cats). ICS usually a strong contender in family ranks was strangely of low value during the round and finished in 7th place.
-Collecting Family-
1. IU_RU_LOCO LOPOV $18,955,409,278,365
2. Pinoy_N_Co THEALLM1GHTY $15,097,907,325,987
3. Brotherhood Hypocrisy $11,319,897,502,110
4. UC_Avengers Hollywood_Hubert $10,627,946,340,049
5. Inner_Circle TruMafioso $6,866,257,999,978
from Hollywood_Hubert
i thought it was good and different with no unions. I find the bots a little annoying now but what-ever. we did well ranked 4th family and ranked in every tier with 3 medals. highlight of the round me taking the football pick em contest. I am paying for my sub in credits( this round on-ly)
from iTasteLikeCandy
i don't think any one in fam got a medal. idk ask Tru, he's the boss now. He's so dreamy. And so smart too!
ily Tru
So I waited for TruMafioso reply….
from TruMafioso
We had a fun round, got a great group of people here that keep the game interesting. Thanks to everyone in IC for another great round.
from OG_BloodyD
Great round, really exciting with everyone in family ranks. Hard fought battle, congrats to the top crews and to our guy Punk for his 4th place killer spot.
from SheepKiller
Surprisingly, it turned out way better than I thought it would! But then, I'm a Scorpio so I'm always skeptical about everything! Even YOU Blogger!

Anticipated a family and level 4 ranking but when it was over and the dust had settled we ended up with a medal rank in each of the Indy levels plus a 7th position in family.

We originally had our cash in family ranks, but opted in the closing moments to rearrange cash and take a lower family rank and go for more tiers instead. Thanks to our awesome looters and collectors as well as our EOR cash distributors, we ROCKED the round!

And Congrats to all the other rankers and families!
from TeAsE
i will give you a quote if you can send me a screenshot of family ranks at EOR.
Unfortunately I dont have one TeAsE
Thanks to the bosses of the families that I did get replies from. Highly appreciated as usual!

Union ranks went completely unnoticed for the simple reason that there were no unions!
AND we have arrived to our
BROWN SEA CUCUMBER
reward section... This section is for fellow teembeers who:

Section a) Didn't reply to me.
Section b) Hit me in game - very, very, very bad people.
Section Ted Evelin Mosby) Ones who sent me recruiting messages, invites, and non-business related messages.

Your reward? Well honorable mentions here & NO, no free turns for that.
BROWN SEA CUCUMBER
reward for round 758
Section A)
Gale977
Hypocrisy
Soulja
THEALLM1GHTY
Lopov
Dusk
POKERKING

Section B)
from Slyder
Slyder raided your headquarter while no one was there and ganked $12,191,875 from you.

from TheLife
TheLife raided your headquarter while no one was there and ganked $12,833,552 from you
from Bonk
Bonk invaded your armory. 2176 of your boys were killed. 326 of Bonk's died as well. Bonk stole 0 glocks, 0 shotguns, 0 uzis, 2,442 ak47 from your armory and bodies.
from POKERKING
POKERKING invaded your headquarter. 1297 of your boys were killed, 1500 of POKERKING's died as well. Blogger collected $0 and stole 0 glocks, 0 shotguns, 0 uzis, 1,500 ak47 from the bodies.

POKERKING - 7 hits
Eck8 - 6 hits
Slyder - 5 hits
Bonk - 3 hits
TheLife - 1 hit

I'm popular!
Section Ted Evelin Mosby)
from Reeds
Would you like an invite ?

Ummm, no, not really.
AND NOW we arrived to the real awards section! The one with real turns!


The reward is called
LOOSE CANNON.
BUT, I personally call it
Bartholomew Simpson Foundation Award.
This is awarded to a single person each round that does the most courageous or most random and goofy thing of the round and will bring 15,000 turns to the winner.

Again in this round, there wasn't much suspense to the BSF Reward. However,
Samael
, a level 3 player, killing his way to a Silver Medal in supporter killer ranks against level 4 players is worth the
Bartholomew Simpson Foundation Award
for round 758! Please contact Tiki for your reward!
Do you think you have someone to propose for the Bartholomew Simpson Foundation Reward aka Loose Cannon award? Contact me in game!
Dear Teembeers. This is it for this round & Happy gaming everyone!

Blogger