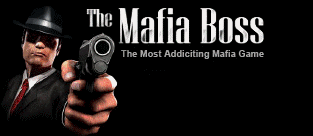 Turbo Round 771 started out pretty similar to the recent turbos we have been seeing, but it did not end that way. There were a few builders early on, but the Jackpot stayed pretty much close to the starting value of $300 with only a few low buy-ins.
Betterthenyou was sitting on top of the ops chart with 10.5 million ops followed by Tolga with just over 8 mil and Madness at 7.2 million. Betterthenyou was also sporting the most DU with 6.6 million, Tolga second with 4.3 mill and WillrockEatMeOut sitting third with 3.1 million.

With fifteen minutes left in the round things started to take a change. The Jackpot jump to $490 and we saw a big build of 27.9 mil ops from TMB in Retards-In-Command family and also another nice build from LDF, Thing1 family. With six minutes left in the round we saw another jump in the Jackpot to $682 and this is when the real action began! It started out with TMB looking like he was going to get the win, but then LDF kicked into high gear and it was GAME ON!

It was back and forth for a while but as the clock ticked down, tmb must have realized he just didn't have enough for LDF and quickly switch to banking up his family. When it was over and the dust had settled it was LDF taking the Jackpot and the Gold medal with $812T. TMB was still holding $477 trillion which was more than enough to secure the silver medal. ELF, boss of Santa's Helper family came in third and took the bronze with a value of $79 trillion. Rounding out level 4 ranks was Boricua in 4th and Betterthanyou in 5th.
From Roger
overall was ok, we ranked:
family - 4th
lvl4 - 3rd,
lvl1-3rd
but something has happened, that one transfer didnt go in last seconds.
From 23
I think shayneg stole it from eck because he sucks and is slow.
From WaTer_bOY
oh yeah shayne tried to steal the jp not ic or bh i just got the end results lol he tried but didnt succed lol iu wins again lol
From ShayneG
Well i built to early and got tag teamed by iu but we got lvl 4 silver and family gold
Cheers
Congratulations to LDF on his well fought win but also have to give respect to TMB for giving it a go and providing this turbo with an exciting finish.
-Level 4-

1. LDF $812,813,868,362,976
2. tmb $477,132,562,307,016
3. ELF $79,846,563,013,558
4. Boricua $19,648,010,281,675
5. Betterthenyou $17,508,546,894,790
Nothing much happening in level 3 as we saw MyMomSucksD easily take the gold with $30 trillion value and MTN trailing behind at $24 trillion and Barbie nabbing the bronze with considerably less cash at $10 trillion.
From MaXx
As a family we don't do that thing .
As for tiers
Boricua lvl 4 . 4th place
Mymomsucksd lvl 3 . 1st
Johnnypops lvl 2. 1st
We came out on top. Fuck all my haters .. lol
From DV
Tease spent all of turbo too drunk to play and fakemustache spent a huge chunk of our cash on hookers and blow.
-Level 3-

1. MyMomSucksD $30,046,963,277,431
2. MtN $24,239,818,755,014
3. Barbie $10,128,367,693,601
4. Dragon_Poo_Slayer $4,621,549,640,522
5. FakeMustache $3,613,908,294,886
As has been the norm lately, level 2 produced another close race between JohnnyPops, SLICKYRICKY and WARPATH. Rumor has it that SLICKYRICKY screwed over his family by pulling his family banked cash and ranked himself in second place for the silver medal. Not exactly how I would play things but hey, as WaTer_bOy says, this is a mafia game right?
From WaTer_bOY
well we did good we got sliver in lvl2 all thanks due to stalked aka willrockeatmeout lol.

we got screwd by someone we thought we could trust or better yet i thought i could trust anyway all around it was good shot out too the one that fucked us congrats on your silver in lvl2 hope it was worth it. this is a mafia game so i cant be that mad lmfao it just means im getting old and senile lol
From El_Chapo Ill tell ya nothing went as planned..It was pretty much a clusterf*ck..Im happy I finally got my lvl 2 medal ...Shout out to everyone who helped..
-Level 2-

1. JohnnyPops $14,880,024,131,997
2. SLICKYRICKY $14,822,300,161,975
3. WARPATH $10,027,126,801,556
4. Gani $9,265,635,541,756
5. T_T $8,703,136,021,228
Level 1 had crazy low values for the rankers. ROCCO took the Gold medal with a respectable $5 trillion, but second place and the silver medal went to Reeds with a mere $786 million with 9 coming in for the bronze with only $342 million. There was certainly lots of opportunity in this level for people to steal a few ranks had they been watching a bit more closely.
From Damien
With a dominating 13tril collected among 3 of us we swept the lvl 1 Gold with no contest; the rest of our cash got tied up in an unexpectedly expensive tier battle for lvl 2 where we still managed to bring home some turns for one of our top looters. Another successful EOR for the 29!
From Domenico
Damien ran our turbo efforts, and he got Votan a level one gold, and 0844 fifth in level two
-Level 1-

1. ROCCO $5,001,328,481,527
2. Reeds $786,317,648,032
3. 9 $342,696,756,803
4. MasterRetard $328,896,080,535
5. MOANA $269,415,411,660
I was actually a bit surprised to see how supporter killer ranks turned out. I snuck a peek at the leaderboard 6 hours before end of round and saw BrendanSarsfield, Wyatt and Johnny-B holding down the top three spots. When I check back at EOR I expected to see some change in the values and possibly in positions, especially since there was only 4332 kill points separating first and second place. But that did not happen and BrendanSarsfield added an additional 12,551 kill points to secure the gold medal unchallenged with 7,481,424 kill points.

It appears Wyatt wasn't able to make end of round since he ended the round with the same amount of kill points that he had 6 hours earlier. Too bad he wasn't able to challenged Brendan for the gold. Johnny-B coasted to an easy third-place rank with 4 million kill points.
-Best Supporter Killers-

1. BrendanSarsfield 7,481,424
2. wyatt 7,464,541
3. Johnny-B 4,062,002
4. Barbie 1,434,046
5. Betterthenyou 1,387,643
EOR results for Free Killers was similar to what we saw in Supporter Killer. Those in the top three ranking positions 6 hours prior to end of round were the same killers seen at end of round. IDo had a good lead ahead of his competition and secured the gold medal with just under 2 million KPs while Tyrion-Lannister took the second spot with 1,382,365 kill points and Morphine trailing slightly behind in third place.
-Best Free Killers-

1. iDo 1,963,844
2. Tyrion-Lannister 1,382,365
3. Morphine 1,236,214
4. snag 930,617
5. steam 644,826
As mentioned at the beginning of this review, once TMB realized he wasn't going to be able to take the win from LDF, he switched to family banking in search of the Gold Medal in Collecting Family ranks. His quick thinking paid off and Retards-In-Cammand, lead by MasterRetard took the Gold Medal with $240 trillion. Gales_Angels and boss Please_PleaseME coasted to an easy second place rank with $226 trillion and LDF's family, Thing1 took the Bronze with $120 trillion. Rounding out the Collecting Family ranks were Santas_Helper in 4th and Hogsmeade in 5th.
From iTastelikeTru
Turbo went well. We got 2nd place fam and 5th lvl 4. Look out next round.......... TUJ has big plans! Gonna shake the game up a bit.
Peace, love, and crabs!
Additionally, I received these turbo comments as well. Even though many of them didn't rank, it's still nice to hear from players and give people a chance to have some bragging rights if they wish.
From BENNY-BLONCO
The mini round went as well as expected since we all had very minimal experience working with each other. The dawg pound family was a family made up of a variety of members from different families so it was just interesting to get to work with other players outside of our own families. This is my first round back in ages so although we didn't rank it was nice to see us all come together and work as a team. The Dawg Pound will be back next mini round, so keep your eye out.
From Raven
You asked me for a quote but this is not my family that I am in charge of I have been here like 4 rounds so I do not feel within my right to make a comment on that or on behalf of IC. While my amazing Defiance crew are spread out or inactive I generally bounce around.

However once an enemy of mine we have had some rumbles in the tmb jungle and any vet knows through wars even the nasty obsessive war game ones lol you do come to a point of mutual respect.

I was quiet and observant when I joined .. the family is mature and get the job done.. I really only talk with 3- 4 main players.

Turbo was well done I think tmb can expect big things from IC in future rounds and they certainly don't back down from a fight and the main core of the family are very loyal to each other.

- Raven
From TAMMYGUNZ
Football Sunday! i was busy drinking.
From nexus
I'm not ignoring you. I wasn't able to play turbo this last round, so I don't really know who did what.
From SexualChocolate
We were the 9th best collecting family of all time, of round 771. We're a pretty deal.

Long live Lord Dragon Poo Slayer. The bravest Spanish hobbit you'll ever meet.
From feety-pajames
We could only get nine players into our turbo family because Tease's butt takes up two spots.
From Buck_Nasty
We pretty much won turbo round minus the last ten minutes. We're unstoppable.
Yes, that you ARE Buck_Nasty!
From Gale977
All you have to do is take a cup of flour!
Add it to the mix!
Now just take a little something sweet, not sour!
A bit of salt, just a pinch!
Baking these treats is such a cinch!
Add a teaspoon of vanilla!
Add a little more, and you count to four,
And you never get your fill of... Cupcakes!
So sweet and tasty!
Cupcakes! Don't be too hasty!
Cupcakes! Cupcakes, cupcakes, CUPCAKES!
Last round it was Sandwiches, and now it's Cupcakes! WTF is it with the food all of a sudden???? LOL… and on THAT note… I will be signing off for this time, but before I go I want to thank everyone for their comments and also to congratulate LDF one more time.

See you all next Turbo!
Ink-Slinger