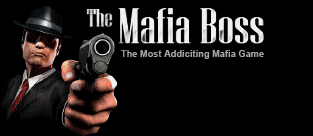 Hello fellow Teembeers. The round 748 review on its way. Sorry for the delay but it has been busy for the Staff and we were not able to get it posted until now. Again this round kind of bloody like really bloody. Starting to be boring now. It was fun watching it for a few rounds, but now is same ole story…..with SMP looking like the only one getting the most out of those involved on both sides. What was interesting to me in this round was a union formed by GanKstaS_InC and PINOY_N_CO crews. These two predominately lootering clubs soon went high in their net-worth and held firm in this position until the very end of the round. This is pretty much the Brotherhood way of staying out of the war and using it at their advantage. It was actually strange seeing all the other "big unions" being behind the newly formed GanK_N_BanK union.
With that said, round 748 JP win went to 23 of Super_mega_powers. There was no other competition in the JP game so the win came quite easily. Ok. Let's see the final results.

- LEVEL 4 –
1. 23 $34,151,647,712,039
2. Hollywood_Hubert $5,012,943,371,467
3. K1lla-D $4,599,594,090,042

In level 4, 23 from SMP was built high the whole round and I did expect him to take the win easily and that's how it happened… well done 23.

Unfortunately we got no reply from our JP winner.

- LEVEL 3 –
1. Chrispy $11,911,848,530,162
2. Luckyboy $10,006,684,513,533
3. Leith2 $7,002,417,589,622

Level 3 results saw a real battle between Chrispy and Luckyboy for the top 2 positions. As usual the medals were pretty expensive in level 3.
from Luckyboy
I woke up 10min before eor and was given a chance to rank in lvl 3 silver. It was an awesome round working with pinoy fam and i really appreciate the medal and support given from the union.
from Leith2
Well had lot people out cuz real life things but even then outcome was better then i thought it be.
- LEVEL 2 –
1. 9 $1,800,964,385,547
2. MrWorker $1,800,523,638,868
3. Hankish $1,201,256,724,809

Traditionally level 2 was cheapest tier to rank, but the fight was interesting, gold and silver medal places were really close with "9" having only 440 million more than MrWorker in second positon.
from MrWorker
it was not an happy one if yah nahh mean
Yes MrWorker those damn 440 mils… that's basically 2 hits on bots..
from Hankish
I borrowed one...

"...You must not fight too often with one enemy, or you will teach
him all your art of war..."

Napoleon Bonaparte
- LEVEL 1 –
1. Don_Gronquist $4,002,165,824,447
2. DIESEL_DOCTOR $2,501,427,733,592
3. Big_Trin $1,008,437,822,493

Level 1 medals started out at 4 trillion for gold. Like I always preach, if players in level 1 gold and silver positions had jumped to level 2, they would still have gotten gold and silver with the money they had, but they would have also received more won turns. Strange how level 1 is so often quite expensive over level 2.
from DIESEL_DOCTOR
Well stated out bad as you can see looters ,got to gether and said this is bull shit. a person took off with of the some money and left, in the end all looters the best 3 got medals in thier lv 1 2 3 levels plus some union truns. some think we did pretty fair. we put up a fair fight.
Free killers were higher in kills this round with free kps laying around. It was looking as a simple gold medal win, bacause cheerios leaded in free killers ranks at 2 hours to EOR with almost 450.000 kills more than second in line.

Silver was battled way more with RocknRolla and Bad_Intentions split by just 7 k kills entering in last 2 hours of the round. At the end that were the final results.

-Best Free Killers-
1. cheerios 1,185,098
2. RocknRolla 677,689
3. Bad_Intentions 670,292
from RocknRolla
simply
NO DJANI NO PARTY
:P
So RocknRolla, whos DJANI?

In the supporter killer ranks, top rank was a battle between killer_beauty and B0NO, both from supper mega powers. Third place was Looney_Bin and this was pretty much locked in with the only possible question mark being who of the two super_mega_powers players would take it. Same as in free killer ranks, the numbers were much higher than past few rounds due to rules for the round. However at end, a number of SMP players jumped out of the union (and family) to get ranked in killer ranks. Final results seen 4 Super_Mega_Powers members ranked in top 5 places.

-Best Supporter Killers-
1. KiLLer_BeauTy 30,569,901
2. BONO 29,113,934
3. MonkeyKilla 16,661,405
from KiLLer_BeauTy
I'll let BONO answer
And BONO did finally reply to me with this:
Thank you for sharing that with us Bono.

Family ranks were pretty interesting with Pinoy, Gangstas, and Innercircle all playing in union field. Two new families named MTL_SQUAD and Special_Needs also rose to the top spots in family ranks. Well to clarify, Special Needs is not that much of a new family but more of a returning or (again active family). However with the usual top dogs out of the picture, MTL and Special_Needs lead the crowd until the very end of the round. At the end St_NaMeLeSs pulled the silver by placing just above the Special_Needs family. Gold went to MTL_SQUAD. Fam ranks were closed out by Cool_Cats and SouthSide_Elite in 4th and 5th position. Congrats all.

-Collecting family-
1. MTL_SQUAD NewGen $4,002,560,781,263
2. St_NaMeLeSs St_Domenico $3,615,715,352,609
3. Special_Needs TeAsE $3,320,635,793,924
4. Cool_Cats Cassy $2,711,464,332,568
5. SouthSide_Elite MaXx $763,350,470,821
from NewGen
Very good first round for our family and looking forward to future rounds. Due to it being my first eor management, we couldve done better but I believe we are still satisfied with our result. We managed a low level 4 tier , a low level 3 tier , a level 2 silver which im pissed off about for losing to the gold by less than 1 billion and most importantly a family gold. Better luck next time nameless.
Pretty much true NewGen!
from NewGen
Oh and also, big shoutout to our banker that did wonders
The MTL people added this too:
from TheUndead
The 1st gold fam we won oh yeah we made a fam from nothing me and newgen ... We didn't know what to expect but we worked hard as well as the others in our family the bankers they all did a great job... It was amazing to see we could win a gold medal from a fam we just started anyway long story short it was amazing SHOUTOUT TO MY BOY NEWGEN MTL SQUAD! REPRESENT
from Domenico
We all got into the prayer circle, which we take very seriously. We prayed and prayed and we ended up second family. We also got some turns for jonny and knoxie but that was just incidental, good for them though.

I just loved gankstas comment in last round. Like we fucked them out of gold, like there was some sort of agreement between the families? We outwitted them, we got gold, they went union, and are union again this round. Thats adorable for them.

Only family in the game to take being a family seriously for over two years now. No unions, no bullshit, no politics. Simple as that. We stand for what we stand for. No other family in the game can say the same. For the motherfucking 29!
SexualChocolate have something to say too:
from SexualChocolate
The entire round consisted of Knoxie and myself battling for that ultra popular 2-star 10th place finish. He's a cunt though and stiff armed me in the throat at the last minute. While I was laying there, choking on my Adam's apple, he did a quick collect and stole my glory.

Till next time Knox....
from TeAsE
With the short bus back on the road my precious window lickers and I rolled around looting and killing anyone in range. No real plan in place just hanging out. Everyone on the bus plays their own game. Pissed few people off but that's nothing new. Thank God the first rule on the is No Bitching if you get hit!! I believe we got 3rd place, no to bad considering we had no
plan.
As always I'm getting great replies from the family bosses. Thank you! It's highly appreciated!

In union ranks new union GanK_N_BanK lead the leaderboard from the moment they formed. Being frank, it was kind of expected seeing how much money these two looting families are able to accumulate. Brotherhood and Super_mega_powers were battling for the second place most of the round with SMP looking as the sure silver winners as we inched closer towards end of the round. InnerCircle held the 4th spot the whole round even after seeing some of the old Legends union leaving brotherhood and jumping to InnerCircle. Unfortunately, the addition of a few new people didn't seem to improve the money making capability of IC this round. IOU was content to remain in the 5th position the whole round. It seems that war is damaging the collectors way more than the looters.

At EOR we saw Super_Mega_Powers move to the #1 spot in union ranks and were rewarded with the gold union medal (and as previously mentioned the JP), followed by GanK_N_BanK. Brotherdood was third while IC and IOU did not changed their positions and remained 4th and 5th.

-collecting union-
1. Super_Mega_Powers Hollywood_Hubert $27,105,533,691,064
2. GanK_N_BanK THEALLM1GHTY $26,945,386,549,792
3. BROTHERHOOD Hypocrisy $17,721,273,750,773
4. InnerCircleS iD $2,200,000,000,000
5. IOU iLOveBiTeS $2,153,128,906,858
from Hollywood_Hubert
good round. all around. we had some good builds and dominated the supporting ranks. We did a lot of killing to both bots and players. tiers were decent and we took both jp and union. it was a good effort by SMP
Thank You and yes looks was a very good outcome for SMP, Eli. Congrats.
from CraZzy_RajJ
Thanks
And yea it was a fun round, first tym got to work wid mitsui and it was really great.
Being a fam and not having du banker was really hard for us, Us and pinoy were already playing a union role by maxing each other, so we decided to go union and we did great
Its real fun, we got Silver Union medal (been on a silver spree lol)
L4 5th and 8th
L3 2nd and 6th
L1 3rd and 10th
Supporter killer 7th and 8th
free killer 5th
So a nice one
Congrats to all.
Quote great outcome for first time union CraZzy_RajJ!
from Hypocrisy
Yes hello! Last round was great after tammygunz won jp! We all took a vacation to Florida and got pretty drunk while celebrating a great round. Unfortunately Soulja ran into issues at US customs and arrived to the party late. Chrispy stayed home and hasn't been seen or heard of since.

Congrats to chrispy on level 3 gold (missings persons report will be filed soon) and the union for a bronze! asalamaleka!
So expected Hypocrisy.. hope no one drank too much, and went for a swim in Everglades!
from iTasteLikeCandy
eff you all
Hmmm Ok iTasteLikeCandy

AND we have arrived to our
BROWN SEA CUCUMBER
reward section... This section is for fellow teembeers who:

Section a) Didn't reply to me.
Section b) Hit me in game - very, very, very bad people.
Section Ted Evelin Mosby) Ones who sent me recruiting messages, invites, and non-business related messages.

Your reward? Well honorable mentions here & NO, no free turns for that.
BROWN SEA CUCUMBER
reward for round 748
Section A)
23,
Cassy,
Toma,
iLOveBiTeS,
Jonzo,
Madd_Maxx1,
Good_Intentions,
MonkeyKilla,
Big_Trin,
Chrispy,

Section B)

from hemahammer
hemahammer raided your headquarter while no one was there and ganked $11,582,281 from you.

from Asian
Asian raided your headquarter while no one was there and ganked $15,756,235 from you.

from Stalked
Stalked invaded your headquarter. 4101 of your boys were killed. 615 of Stalked's died as well. Stalked stole $16,585,511 and stole 0 glocks, 0 shotguns, 0 uzis, 4,101 ak47 from the bodies.

from gotti
gotti invaded your headquarter. 3665 of your boys were killed. 1500 of gotti's died as well. gotti stole $19,344,523 and stole 0 glocks, 0 shotguns, 0 uzis, 0 ak47 from the bodies.

Hmm guys I really didn't like that.
Section Ted Evelin Mosby)
from Leith2
Want to join?
no, but thanks Leith2
from EL_Chapo-_-
5 points are back...Note that
Noted EL_Chapo, just watched DiCaprio beating Day Lewis again...
from Zakwon
Want a family?
Zakwon see my reply to Leith2
from Stalked
So blogger what's your take about eor last round. Interesting minds would like to know also what kind of cereal do you prefer?
from TheHandyMan
Probably Frosted Flakes or raisin bran
Em Wrong guys I'm hot for URKEL-O'S, but no cheese please

AND NOW we arrived to the real awards section! The one with real turns!

The reward is called
LOOSE CANNON.
BUT, I personally call it
Bartholomew Simpson Foundation Award.
This is awarded to a single person each round that does the most courageous or most random and goofy thing of the round and will bring 15,000 turns to the winner.

This round I had no idea who to reward. In my eyes round was pretty ordinary and nothing special. In the end I believe
NewGen
for starting a new family and holding a solid $10 + trillion all the way through to the last hour of the round is worth the
Bartholomew Simpson Foundation Award
for round 748! Please contact Tiki for your reward!

Dear Teembeers. This is it for this round & Happy gaming everyone!
Blogger