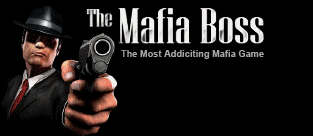 Dear Teembeers here we go with the round 768 review. Round was pretty much ordinary. Interesting rule was no kps gained from bots. If you wanted to rank as killer you had to break some friendships. As usual the game was a death land with just few built up players mostly from IU, UC and IC.
Jackpot went to 23. He built up early and well I could see days before the EOR who will go for it. Based on his net-worth looked like an easy win. Family ranks seen IU_RU_HQ leading for most of the round with Pinoys and Innercircle being up there near to top and without questions, this was according to the usual script of past rounds. Who will invest in family ranks and who will go for tiers? ICS on the other hand was unusually low, low networth.

Killer ranks lately are interesting to watch in both free and supporters ranks without bots being able to make up the KP difference. Boudica was getting up and being on top for supporter killers since the beginning of the round. In free killer ranks only towards last days of round we saw xxxxxx as a for sure winner to be granted gold.

Ranks were as follows:
-Level 4-
1. 23 $29,093,125,541,936
2. Viking_Slap $7,571,604,599,001
3. Luckyboy $4,001,525,099,340
No suspense here. 23 early build and showing his intentions didn't lead to anyone else building to compete. Overall lower tiers in level 4 weren't very expensive.
from 23
I just want to thank cash and vikingslap for juicing my jp. BangBang
Simple and a thank you from heart, well done 23.
from Luckyboy
EOR went well for us. Everyone in the family did a good job looting. i would also like to thanks the fam for this medals.
-Level 3-
1. Man_tits $5,006,262,074,458
2. Stalked $3,505,805,540,764
3. Hunkish $2,446,411,432,050
Level 3 was a little more expensive considering last round. Last round gold place would give just bronze in this round.
from Stalked
Hi! It's to early for this I'm not a morning person
I'm back home in UC so the round was great! Thanks to Nexus and Mightymax I got silver in lvl 3.
from Get_WeLL_Soon_DD
Roger is hunkier!
----Hunkish
-Level 2-
1. bullets $4,264,616,421,642
2. Carbon $1,550,886,893,541
3. TonyGiovanni $635,658,836,454
Level 2 ranks were pretty much the usual values. With only exception of gold medal being paid double than in round 766. Strange. Level 2 is usually cheapest tier to rank.
from TonyGiovanni
Round went well but could've been better. Nice group we have here. Ranks were high as hell but we got couple of tiers so all is well.
-Level 1-
1. killa $400,853,863,040
2. Macht $292,771,974,883
3. Maximus_Constanino $90,833,602,755
This level was cheapest level in round and probably in a while. Gold went under a half trillion. Bronze under 100 billion. Can't recall level 1 being taken for such a small price.
from WaTer_bOY
ok fine well the round to me was basically slow i was going for killer but i fucked it up by not showing up on time to get kp's lol. it got interesting when i was getting message by sertant ppl bc i was bashing someone in ic which i wont mention then someone related to the person i was bashing starts messaging me lol. So i told them go fuck yourself bc i started bashing this persn bc they had the nerve to start it when i never mention them once before.

Shot out to dan aka tuj you still a bitch made faggot jackie boy you already know what it is bitch come see me in the tmb game ill make sure your daddy nick and hh gives me the go ahead to keep it between us three or how every you want one on one or two on one.

oh yeah eor was awesome bc mightymax and nexus did such a great job with the transfers looting which i have to say all except me didnt loot and they ranked me in turbo as well as here i got much respect for uc guys and i now have a new home untill they get tired of my stank ass lol oh yeah hh had to leave for eor he was busy as fuck with RL shit oh yeah and to you miss i taste like candy i loved your shot out to me on your profile so let me give you one in return

ITASTELIKECANDY AKA REYNA i forget why your pissed at me could be multiple reasons like one me being me 2 your a bitch 3 well same as 2 but last and not least my boy wolfy you little cunt you got me banned from forums until the first just like jackies welfare check anyway i wont be able to see the forums of all the people criticzing my poor grammer commas and shit like that lmfao oh well im gonna give one more shot out TO IC IF THATS WHAT YOU WANNA CALL YOURSELVES LOL more like Inner_Rectum sorry clint im not speaking about you or chris or even ed but who knows by now they all hate me anyways or think im a sad little man ands just weee bit mad lmfao

congrats to all winners and once again UC rules ty for letting me join your wonderful fam Respect
That's a reply. And definitely I feel some love here. But this weren't all he had to tell. See more.
from WaTer_bOY
oh yes im very sorry plz put this in as well and to my lovely bride to be Killer_beauty i love ya like a fat kid loves cake ty
from WaTer_bOY
was that ok or too much or just plain fucking stupid shit plz tell me if im good and if you have any questions feel free to ask ty
hmmm, no WaTer_bOY I have no other questions.

In supporter killer ranks we saw Boudica being up on top most of time. Built up strongly and having a simple life on top. TruFist was second also build up properly. Until last 20 hours of round everything was looking like settled but in few TOH's after 20 hours to end we seen frentz coming up from nowhere and going up settling in for bronze. Thing is he was level 3. In fact in round 768 we had 3 players in level 3 ranking in supporter killer ranks. Interesting
-Best Supporter Killers-
1. BOUDICA 4,325,303
2. TruFist 3,168,851
3. frentz 2,403,220
from BOUDICA
Second killer gold does not feel as good as the first.
But one Day, one round, one eor ill
have a blast Winning a L4 gold.
Free Killers throughout round was seeing leah staying pretty consistent. I was thinking she will go for gold in the middle of round. At end of round, she was third. Gold went to fartbubble, and bronze to sellz. Free killers final ranks were more or less decided before the last day of round, only place which maybe was a risk was bronze were Berdugo was coming up but at the end he finished 4th. Solid effort!
-Best Free Killers-
1. fartbubble 829,019
2. sellz 653,054
3. Leah 456,439
from Leah
Ok so basically I joined the round soon as it started then went inactive for 4days without hiring any dus so I was already behind and on top of that I had no family so I had to lower my net manually and waste more turns looting pocket change to climb up when I found a target and I still got to rank with a medal so it wasn't so bad.

When it hit less than 24 hours to go I just gave up and went offline because it looked like I had already gotten silver or bronze atleast but then I saw burgero or w/e his name is coming close so I used my max turns and got
some nice hits to fully secure bronze.
In family ranks IU_RU_HQ had led for most of the round. But at end they finished 2nd behind InnerCircle with 1 trillion less in their family bank. Pinoy_N_Co were 3rd Brotherhood was fourth (pretty much same achievement for these two families as like in round 766). UC_avengers 5th. Lower part of family ranks table was seeing IU_LOCO_GHOSTS, CapoDiTuttiCapi, ICS, NaMeLeSs and SouthSide_Elite. ICS rank was quote low and a kind of surprise for me since looting families usually rank well. Another return to ranking families were the nameless crew, after a while being off the top places.
-Collecting Family-
1. Inner_Circle TruMafioso $29,656,016,403,828
2. IU_RU_HQ LOPOV $28,608,011,331,222
3. Pinoy_N_Co THEALLM1GHTY $15,009,135,558,417
4. BROTHERHOOD Hypocrisy $10,724,911,711,520
5. UC_Avengers Hollywood_Hubert $7,669,799,710,851
from Eck
usual reply go fuck yourself
thank you eck
from Soulja
Greetings,
Many of us weren't that active last round, some were busy with the holidays, but regardless we did well with whatever we had.

Oh.. 2b cash bots every 3 hrs can EAT A DICK! Balancing the game...NOT
from Roger
hi Blogger,
So: last round i think great one for us. Eor under control targets for the round realized 3 tiers in different levels, and we are in good direction to improve.
from Gale977
Du ju nou
du ju nou
du ju saspekt
Google translate was unable to decipher this language Gale.
from Domenico
Last round was a great time here, we were a full family for the first time in a while, which was a combination of some people coming back to the family and also just having weird random luck with old vets just deciding to sign in last round.

Finally got off our asses and did a bit of looting during the round, so we got a family rank spot and some mid level tiers for people. All in all was a lot of fun and a way more active family board. FOR THE 29!
AND we arrived to our

BROWN SEA CUCUMBER

awards section...

Section a) Didnt reply me
Section b) Hit me in game - very, very, very bad people,
Section Ted Evelin Mosby) Ones who send me recruiting messages, invites, non business related messages

& NO, no free turns for that as usual...
BROWN SEA CUCUMBER
reward for round 768

Section A)
TeAsE
Hollywood_Hubert
punta_cana
THEALLM1GHTY
mahnic
iTastelikeTru
TurkIsh_Delight
Frentz
sellz
Viking_Slap
bullets
Macht
killa


Section B)
from BigTrips
BigTrips raided your headquarter while no one was there and ganked $16,585,511 from you.
from Stonedstallone
Stonedstallone raided your headquarter while no one was there and ganked $17,458,432 from you.
Stonedalone total of 6 hits to earn 117 millions. Good outcome.

from Davidd
Davidd invaded your headquarter. 2468 of your boys were killed. 370 of Davidd's died as well. Davidd stole $23,750,000 and stole 0 glocks, 0 shotguns, 0 uzis, 2,468 ak47 from the bodies.
Section Ted Evelin Mosby)
from WaTer_bOY
wow you got 11 year badge wonder what was your gamer name?????
This is top secret WaTer_bOY but just for you I'll reveal my original game name. Ok so Original game name is: Blogger

NOW, we arrived to the real awards section! The one with real turns
. The reward is called

LOOSE CANNON

. But, I personally call it

Bartholomew Simpson Foundation Reward

.

This is awarded to a single person each round that does the most courageous or most random and goofy thing of the round and will bring 15,000 turns to the winner.

This round I was hoping for is mrDurden to show up and go and hit his ex-bosses and family, but my waiting was in vain. Nowhere to be seen.

However

WaTer_bOY aka Maximus_Constanino

deserves it this round. Forgetting to kill for killer rank but getting a medal seat in his level. Well done!

Please contact Tiki for your reward. If you think you have someone to propose for the

Bartholomew Simpson Foundation Award

aka Loose Cannon award? Contact me in game!