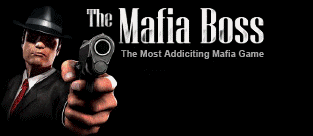 Happy New Year Mates! It is time for another turbo review-- this time it is the Lucky 7s Turbo Round! 777 started out on New Years Day, a bit slower than usually, but ended with some fireworks as PS2 and SCoTt did a little -- Let us see who has the bigger balls -- dance at the end. So let us take a look and see what happened.
Thirty minutes to end of round the standings showed Chyna of Skidly_Hallow sitting in first place with a comfortable $25 tril lead over second place mcreason (No_Rules). JVC (Digital-Dolby) was in the bronze medal spot trailing mcreason by only $20 billion and redruM and Zips rounded out the top 5.

With three minutes' left, things had totally changed and Chyna had fallen to 4th place behind three new comers to the rankings, PS2 (Still_Hungover), sCoTt and Bygone. PS2 was holding the top spot over sCoTt with a total value of $89 tril to sCoTt's $54 tril and it looked like PS2 was going to coast to a fairly easy jackpot win. But as is par for the course in TMB land, things never stay the same for very long, and there is always someone lurking about, thinking of a way to fuck you over. And that's about how it went.

Two minutes to the big finale, sCoTt made his move and began to close the $35 trillion gap between he and PS2. PS2 quickly added another $2 tril to his networth but it wasn't nearly enough and sCoTt was closing the gap very quickly. By the 40 second mark, the seconds were clicking down and sCoTt was sitting in the top spot with $114 trillion to PS2's $91 Tril. Bygone also made a small push by adding another $5 tril to his value to fend off WeLcome2017 (Digital-Dolby) who made a late push for the bronze spot.

Congrats to sCoTt on the JP win and also to PS2 and Bygone on their medal ranks. Great way to start off 2017 guys!
-Level 4-
1. sCoTt $114,947,927,725,474
2. PS2 $91,419,779,871,477
3. Bygone $40,213,935,114,560
4. WeLcome2017 $38,941,470,385,518
5. Chyna $18,189,336,282,274
from LiOn

It started off shitty. We thought it would end shitty. But thanks to the Still_Hungover family for being noobs and banking to much with 1 minute left I built and collected and took the win.

As for a family thanks to Righty and Rage and a few others for helping out.
from Viking_Slap

Sure
But not now
I will tomorrow
Ok?
Hmmm… OK. But as Blogger would say, I'm still waiting. Even after sending a second request. Oh well, let's move on.

Level 3 ranks showed a lot of money shuffling going on and it was hard to tell who was going to end with what at EOR. At one point Sherlock of Still_Hungover was sitting in first place with $121.5 value, obviously the family banker, but by EOR he had dropped out of the rankings after having his guys bank up for family prizes. Same with too_cold (Balls_deep) who was at one time holding $56 tril and in second place. By EOR, cursefire (Digital-Dolby) moved into first place and narrowly took the gold medal with a value of $26.9 trillion. MtN (family unknown) was right on his ass but came up short by just $750 billion! That $750b was the difference between a 100k prize and 80k. Still a nice prize for both. Yahoo who was hanging in 4th at two minutes out was able to make one final push to get past too_cold and grab the bronze medal and 60k turns. Rounding out the field of five was George_Michael (Skidly_Hallow) finishing in 5th. Nice job all. Congrats!
-Level 3-
1. cursefire $21,929,384,693,065
2. MtN $21,178,430,918,771
3. Yahoo $14,738,771,955,807
4. too_cold $10,469,763,730,803
5. George_Michael $5,002,212,714,616
from Asskicker

Damn i overshoot collection! LMAO!
------
Cursefire
from 665

I wanted to say that last turbo showed me a new whore in the game. We all know the rankwhores.... but i found a medal whore last round.. Congrats with the medal Cursefire
Level 2 prizes could have been called "who the fuck are those guys and where the hell did they come from?!". Thirty minutes out, DRPEPPER (No_rules) was holding first place with just under a trillion on hand. JustAgirl (Skidly_Hallow) and Borris were sitting behind him. With 2 minutes to go, Braniac arrived at the level 2 playground and with $3 trillion value was sitting as King of the Hill. Boris had also added some cash to claim the silver spot, pushing DRPEPPER down to 3rd.

But it wasn't over yet folks! By EOR, Raptor (family unknown) had swooped in out of nowhere and claimed the Gold prize as his-- with a value of $13.4 trillion. Poopy_Stardust (Skidly_Hallow), another new comer on the playground, brought his silver fairy dust with him and had more than enough on hand to take the silver medal. In one last effort, Braniac doubled his cash value trying for a better rank, but it wasn't happening and he walked away with the bronze medal. Zapp_Brannigan (Balls_deep) and Boris rounded out the field.
-Level 2-
1. Raptor $13,458,533,916,035
2. Poopy_Stardust $10,001,780,712,000
3. Braniac $6,730,356,008,114
4. Zapp_Brannigan $3,219,304,428,595
5. Boris $2,003,781,335,922
from Buck_Nasty

We went and won Turbo round if you don't include the four families that finished ahead of us (I don't). Chyna rose from the grave to collectively flex her will and, manhandle us to our collective and individual ranks.

The Skidwater was flowing and, Fecal_Castro showed us a one legged dance for the ages. After finishing second in tier two through no fault of my own, I've been turned down for sex twice.

So there's that.
from Spaniard

It took a bunch of dead celebrities from 2016 to shake things up in TMB.
Also, whoever DRPEPPER was, hehe sucks to be you
from blink

Buck_Nasty's throbbing penis tore through the Tier 2 rankings. We're having custom sweatbands made in commemoration of the occasion. Please contact Spanny for order forms.
from Spaniard

We will also have slap bracelets, silly bandz, pet rocks, a buck_nasty chia pet, a throbbing penis bobble head/vibrator, and a baby bib all commemorating the historical moment.
from Demon

Do not forget the limited edition george michael anus replica flash light spanny.
The closest race of the round tho, was in level 1. We first saw Waffentrager, Black_Man and SaiDu staking their claims on the medal positions. Then as the minutes ticked down, money started moving around and four new prize contenders emerged, Klempo (Balls_deep), the_mechanic, apruva and pipi. With a minute left to play, only $199 billion was separating 1st place from 3 rd place and at that point the gold medal spot was up for grabs between pipi, the_mechnic and Klempo. When the results were in and the standings posted, the_mechanic stood on the podium with the Gold medal, Klempo with the Silver and Pipi with the bronze. Standing on the sidelines in 4 th and 5 th was Techno (Digital-Dolby) and Hunter. Great job all!
-Level 1-
1. the_mechanic $4,004,555,360,004
2. Klempo $2,202,026,671,113
3. pipi $2,003,006,306,970
4. Techno $911,451,811,447
5. Hunter $406,937,616,631
Moving on to the Killer ranks, it looked like most killers in both Supporter and Free levels must have been either asleep or paying attention elsewhere as there was almost no changes in the Kill points during the last several hours of the round. The exception was JudgeJudy (Still_HungOveR) in supporter ranks, who came off the bench, donned her guns and started a short killing rampage. She quickly entered the top five and ended up in 4th place behind WiGGly_DiGGly (Balls_deep), CombatBoots and Rocko. I wonder how she's going to explain her actions in the court room tomorrow?

Free Killers Gold medal went to Days, with silver and bronze taken home by TheOtterGuy and ziki.
-Best Supporter Killers-
1. WiGGly_DiGGly 2,340,895
2. CombatBoots 2,171,989
3. Rocko 1,633,258
4. JudgeJudy 674,211
5. 4680 605,032

-Best Free Killers-
1. days 1,212,257
2. TheOtterGuy 824,591
3. ziki 691,417
4. Klempo 660,490
5. 1 576,508
from Poper54

well I didn't make it to eor I was working sadly ... but I did get silver killer supporter and my family got 3rd place family .. if I was there damn well we would have got second place . SS is getting stronger each round and people really underestimate us ... SS4LYFEEEEEEE!!!!!

I love you MaXx..
from Jamrock

We did not do a family in turbo, lots of guys still very busy with New Years Celebrations. We landed a few indi ranks though, but the only one I can confirm at this time is supporter killer bronze.
from JudgeJudge

Didn't really intend to do any killing, but when I logged in and still had my DU, I figured why not? Better to use them so they don't go to waste!
Collecting Family ranks ended a bit differently than I had hoped. At the beginning of the final hour, there were five families in competition, with Skidly_Hallow in first place. I was hoping that they were finally planning to make a stab at the top family award, especially since they had 4 level 4s with OPs ranging between 2-5 million and a level 3 with 1.6 million. But they focused on indy ranks instead of family ranks and had dropped down to 5th place by EOR.

Shortly before EOR a couple of new families formed, ShakeyS_Bar and LYRICS4LYRICS and entered the competition. In the closing minutes, Balls_deep @ $63.8T was fighting to keep the lead over Still_HunGoveR who was closing in fast with $62.6T banked. SharkeyS_Bar was in third with $58.5T. As the clock struck the TOTH and the round ended, we saw Still_HunGoveR (boss Sherlock) take the family lead (and the Gold medal) with $73T value. Second and third place stayed the same with Balls_deep (too_cold) taking home the Silver medal and ShakeyS_Bar, lead by PaTrOn the bronze.
-Collecting Family-
1. Still_HunGoveR Sherlock $73,049,142,805,207
2. Balls_deep too_cold $61,818,998,794,909
3. ShakeyS_Bar PaTrON $58,566,385,177,702
4. LYRICS4LYRICS oN_ThE_dL $44,971,452,058,545
5. Skidly_Hallow George_Michael $14,803,953,663,701
from KANKAKEE1

Good effort from a bunch of good people.
from DV

To be honest with you I got distracted by something shiny. I have no idea how we finished in turbo. It was a fairly slow round for us but we had fun regardless.
from Momenico

We didn't do anything for turbo this round
Congratulations to all the level winners and medal rankers and again to the Jackpot winner, sCoTt .

See you next time!