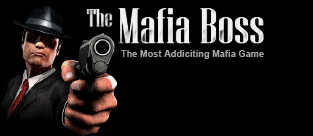 Dear Teembeers here we go with the round 774 review. Round had exactly same rules as in round 772, so no kps gained from bots, unions are back, ops hit cost 250 turns. Based on past round I expected another all-out round. Well there was some differences in how the round was. For example, UC did not join with IU. In other main union Pinoy did not join IC and BH. We had number of smaller unions even if rules stating only top 3 union are ranking.
Jackpot went to Tangy, member of SMP, pretty much expected win since SMP was leading the ranks whole round. Killer ranks not exciting but with such rules and war between the top dogs, it is quite expected to have slow killer ranks.

This round in term of Indy tier ranking values were looking pretty much like an ordinary round with no real action. This time of year does take it's toll on game play as people have a hard time finding time to play with all the holiday festivities. Let's see the final standings:
-Level 4-
1. Tangy $19,712,063,959,919
2. Sheikh $5,008,915,535,997
3. NaughtyElf $3,002,811,883,724
This round JP was not looking as huge overpriced run. Tangy got it and there was no competition at all. Sheikh was second from same union and third was NaughtyElf of Abusement-Park. Unfortunately tried to get reply from Tangy and Sheikh but got nothing. NaughtyElf had this to say:
from Stinger

The rank was not expected or anticipated. Seth told me to put transfers on and I declined telling him to rank someone else. He was persistent tho (and sneaky) and told me he would rank someone in another level and have the banker (soulja) send to me for a low level rank if there was any cash left. Well, next thing I know I'm sitting there in 2nd place with $3T. Grrrrrrrr (Fool me once = shame on me, Fool me twice = NOT GONNA HAPPEN SETH!) LOL

But in the last 10 seconds of the round, I saw Sheikh jump me to take the silver and I got the Bronze.. All good and I'm ok with that.
So thanks Seth and InnerCircle for the medal! Love you guys-- but I will NEVER believe my boss again!
Also got this:
from dabaws

Tangy was gale I would like to say congrats on his first win
from Rade_Lackovic

Eck : fuck off
from dabaws

Free eck is my reply
-Level 3-
1. Comba $2,003,054,438,770
2. TodoMuerto $2,003,008,662,708
3. JohnRooney $1,588,405,599,291
Level 3 was interesting this round. Comba of Abusement-Park had only $44 million more than TodoMuerto of SMP to grant the gold, after a while level 3 was not as expensive as it used to be.
from TodoMuerto

I worked hard and I got paid.
Shame for these few millions really.
from JohnRooney

The round started out with a clash between us and another family. It was all because of people running their mouth. The war ended quickly and that family got their butts whooped by other families the rest of the round. I contribute my success to my SS Family, especially MaXx and Will.
-Level 2-
1. RocknRolla $2,002,220,221,070
2. Infi $1,318,717,806,780
3. zeppo $1,100,059,424,114
Level 2 saw a RocknRolla granting gold with $2 trillion in pockets. A quite ordinary round in term of the networths.
from RocknRolla

Wolfgang is my hero
-Level 1-
1. funny_in $605,832,554,215
2. 888 $501,238,629,131
3. Rabbit $354,788,659,377
In level 1 medal places were way under the trillion mark. In fact, gold went for only $600 billion to funny_in of the Russian-Cartel family. This is first time we see this new family in the medal ranks. Good job!

In supporter killer ranks we saw Roger going up. However, toward end we saw xiken a solo player without a family deciding to use his du's and take the gold place. With all-out war, killer ranks look easy to conquest and the values weren't very high. However, xiken at end had double the kills of Roger who finished second. Nice finish xiken!
-Best Supporter Killers-
1. xiken 3,638,985
2. Roger 1,863,401
3. BaDSaNTa 1,266,804
from Xiken

hi im a man of few words. it was boring really. all i could do was build and hit in my range. no revenges but i guess thats the game now. Every 1 0d till last 10 min maxed collect. had a few kills so wasnt all bad.

x
Free Killers throughout round was low in kills too. At end gold went for 664 million kills, while silver was just above 300 million kills and for bronze was enough just above 260 million kills. Grobar who finished 4th was just 4 million under the bronze medal one good kill was between him and the medal place. Rabbit was able to get gold in killer ranks and bronze in level 1. Well done!
-Best Free Killers-
1. Rabbit 664,247
2. hazziano 305,399
3. RoCkEm 263,125
from AlCapone

Hello, my first round back I did some killing and got gold in free killer. Thanks to everyone in SS for also helping me get a tier in lvl 1. Awesome job from Maxx and Will EOR.
from Rockem

Fucking shit got real at the end luckily my friends from iu and uc helped me keep bh from getting in the way of my bronze that I needed. Thanks guys and fuck you bh. ROCK ON!
In family ranks with number of the families joining the unions everything was looking very open for Pinoy_N_Co. As expected Pinoy was first, followed by Southside. Foundhell finished in bronze place followed by two real indy familes NaMeLeSs and Skidmark_United. Family ranks in this round looked like an easy goal. More or less get 10 members and don't join union would get family ranked.
-Collecting Family-
1. Pinoy_N_Co THEALLM1GHTY $10,915,395,076,470
2. SouthSide_Elite MaXx $4,523,999,001,250
3. FoundHell Bishop $2,914,345,956,507
4. NaMeLeSs Domenico $2,284,541,587,801
5. Skidmark_United Matty $1,185,900,778,482
from Benny-Blonco

Still want that quote?
Yes Benny-Blonco, and I'm still waiting...

In union ranks I still try to understated reason of unionizing for smaller families. The two top union are very hard to beat, so, if one decides to unionize there is only one room open. It takes a lot of being sure of how much your team can produce. Unless you don't care for ranking and make union to chat on union boards.

For me was quite a surprise seeing UC not in SMP but in N_W_O union. At end SMP union tried to help UC by allowing Loot hits in try to increase N_W_O net worth. It was a good plan as it moved them to 3rd place after they spent much of the round in 4th place behind 13_UT union.

Mercenaries finished 5th. The new union situation without UC in SMP and Pinoy_N_Co being a single family, did not change the hate between the two major forces and hitting each other was going on the whole round.
-Collecting Union-
1. SMP LOPOV $14,738,648,273,279
2. Abusement-Park Soulja $6,937,725,779,557
3. N_W_O Hollywood_Hubert $5,406,702,919,751
OK we have arrived to our
BROWN SEA CUCUMBER
reward section... This section is for fellow teembeers who:

Section a) Didn't reply to me.
Section b) Hit me in game - very, very, very bad people.
Section Ted Evelin Mosby) Ones who sent me recruiting messages, invites, and non-business related messages.

Your reward? Well honorable mentions here & NO, no free turns for that.
BROWN SEA CUCUMBER
reward for round 774
Section A)
Maximus_Constanino
Clutch
Hollywood_Hubert
nexus
Soulja
NewGen
Tru
MaXx
Will
Momenico
Mamien
Matty
Bishop
THEALLM1GHTY
funny_in
Roger
zeppo
Comba

Hmmmmmmmmmm..... Don't make Blogger beg. :/

Section B)
from xdot
xdot raided your headquarter while no one was there and ganked $13,509,002 from you.
Total of 6 hits from xdot.
from joedog
joedog raided your headquarter while no one was there and ganked $18,377,297 from you.

Total of 6 hits from joedog.
from lebanon_levi
lebanon_levi invaded your headquarter. 89 of your boys were killed, 136 of lebanon_levi's died as well. Blogger collect-ed $0 and stole 136 glocks, 0 shotguns, 0 uzis, 0 ak47 from the bodies.
from crowbar
crowbar invaded your headquarter. 1 of your boys were killed, 5 of crowbar's died as well. Blogger collected $0 and stole 0 glocks, 0 shotguns, 0 uzis, 5 ak47 from the bodies.
from Da_Secret
Da_Secret drove-by shooting at your headquarter. 2534 of your boys got whacked. 1043 of Da_Secret's boys were also killed
from DroppingBodies
DroppingBodies drove-by shooting at your headquarter. 1813 of your boys got whacked. 1587 of DroppingBodies's boys were also killed.
from joe_cotronie
joe_cotronie invaded your headquarter. 2681 of your boys were killed. 1500 of joe_cotronie's died as well. joe_cotronie stole $25,000,000 and stole 0 glocks, 0 shotguns, 0 uzis, 2,678 ak47 from the bodies.
A lot of brave people when I didn't build any dus eh?
Section Ted Evelin Mosby)
from Maximus_Constanino

This mafioso has been removed from the game.
No Comment …….
from EL_Chapo

Maximus fucks popsicle sticks, blogger!!!!!!!
No comment on this either…
AND NOW we arrived to the real awards section! The one with real turns!


The reward is called
LOOSE CANNON.
BUT, I personally call it
Bartholomew Simpson Foundation Award.
This is awarded to a single person each round that does the most courageous or most random and goofy thing of the round and will bring 15,000 turns to the winner.
sent to Blogger

Hey Blogger. The round 774 review is missing a name for the Bartholomew Simpson Foundation award. Did you mean to leave it blank or did you pass out on your keyboard and accidentally hit the send button before you finished the review?

Let me know mate so we can award the prize to the lucky recipient!
Ink