Hello everyone and welcome to this edition of BREAKING NEWS. This was the round you had all been waiting for. The round the one, the only, the great, the magnificent, the mighty (you get the picture) reporter went on tour.
REPORTER ON TOUR
I made the announcement on the forums and the invites came flooding in. My first stop was Hong Kong… that was an interesting visit… UC were doing a Donald Trump theme....





I arrived in Hong Kong on the first day of the round. I announced my presence on the family board….
Posted on the UC fam board from TMB_Reporter

Hello everyone, TMB_Reporter here.
I was immediately met with accusations of fake news..
posted on the UC fam board from Donald_trump

fake news
Even Mr worker unsurprisingly decided to join in …
posted on the UC fam board from MrWorker

Enemy of the people
I responded with a swift…
Posted on the UC fam board from TMB_Reporter

Yes Donald, many of the people whom voted for you did get their news from fake media outlets.
After a few further exchanges of messages, I could tell that they were not going to break character. Hollywood Hubert was doing the 'Donald' justice. He was posting away on the family board like a possessed umpa lumpa.





As for the rest of them, they just followed his lead... Spouting the same rubbish you would expect of those who work closely with the 'Donald'. Yes I went there. TMB Reporter has finally made his opinion on POTUS and his so called administration known.

After a job offer and a further exchange of messages I decided to make a swift exit.

My next stop was Nameless…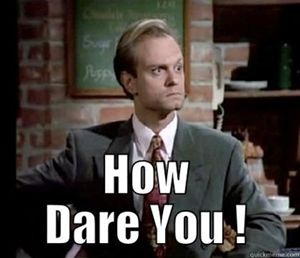 I arrived at the warehouse, made my introduction and was immediately asked a question. It was a weird question, sort off… one I didn't expect.
Posted on the Nameless fam board from St_Michael

I hope to God that you like Fraiser
For those of you who are unaware of what Frasier is let me enlighten you. It is a TV show, one about a guy who lives with another guy? Ehh… Im guessing here, clearly I have never seen it more than once. That should tell you everything you need to know about the show really (its shit).

I responded with..
Posted in the Nameless fam baord from TMB_Reporter

Sadly I do not St Michael. It is a boring show. Are you a fan?
It was at this point that I was informed that St Michael was not a fan, but a member of the warehouse who usually goes by Mooky is. After a few further messages this mooky appeared and he wasn't too happy with my dislike of Frasier.
Posted on the Nameless fam board from Goat

1. Kick out TMB Reporter
2. Frasier is the best sitcom of all-time
3. Kick out whoever thinks Eddie was the best character
What took place following mookys appearance was a conversation, or full blown trolling job on Frasier by various other members of the warehouse such as fasano… (I may have also slightly joined in)
Posted on the Nameless fam board from fasano

Frasier sucks massive dick. Kelsey grammar is a horrible actor who also doubles as a child molester. That is all
I was later informed that this is a weekly occurrence in the warehouse. I spent the night and made a quick exit in the morning.

My next stop was Warhounds..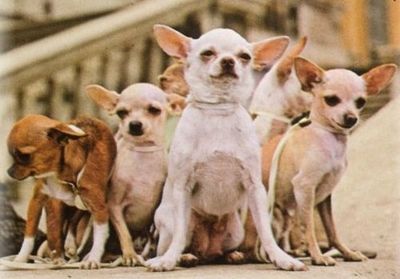 I arrived in the union and after a quick read of the union board I managed to ascertain that Warhounds were targeting Southside and UC this round. And some of their members were not happy about targeting either family because they had friends there.

That was about it. I spent the night hoping something more interesting would happen but no.

I did notice that Tony was a member of the Warhounds union so took the opportunity to ask him a question, a question I have asked before..
sent to TonyGiovanni

Hello Tony, I am sure I have asked you this before but not received a response. Could you please tell me how the rumors regarding your 'amazing' sandwich making abilities began?

TMB_Reporter
I was hoping for a tale about how he stumbled on to his own genius at a young age, but sadly not. Here is what Tony had to say…
From TonyGiovanni:

The same time your mom birth you instead of swallowing your dad's load
I left Warhounds the next day. Klown later sent me this….
From Klown:

Had ya held out a little longer you would have seen a thing of beauty for tmb lol
Perhaps Klown, but I was bored. I don't like being bored.

My next and final stop was IC.





I had received other invites but ran out of time to visit everyone else. I was initially planning on making capo my final stop but after reading a certain comment on the forums I changed my mind. For those of you who do not know what comment I am referring to…
Posted by Jackie D Amico on the forums

This is the mafia. We don't have rats in our families. Anyone that invites the media to our union you will get booted and 0d. No questions asked
I arrived in the circle and immediately posted on the union board to inform Jackie that I was invite by Tru… As expected, Jackie was not and could not boot the don of his union 'No questions asked'. In other words he was talking out of his ars, which was a little surprising since rumors have it his ars is usually occupied by you know..

After a quick read of the IC union board I managed to ascertain that a conflict between Jackie and Nameless was also developing. Jackie had some strong words. Here is what was posted…
from Jackie_D-Amico

My opinion we kill em all. Bunch of fuck boys inviting the media to their family...they are looking for attention... I say we give it to em
I couldn't help but have a little laugh at this comment considering the union Jackie is a part of had done the same. Invited the media…. You attention whores you..

I messaged Domenico to get some more information regarding the conflict. Here is what he had to say…
From Domenico:

Jackie got mad because Tigger maxed their bank at TOH. That's normal gameplay, and I asked Tru about it, and its fine.
After a follow up message Domenico sent this in…
From Domenico:

Oh, well he told me our family is crap because we invite media rats to our family. I assume he meant you. So theres that. Which is why I find it amusing you are in his family not an hour after he said that
Yes, I to find this amusing Domenico. I messaged Tigger next to see what he had to say…
From Tigger:

Jackie got mad because he is slow at toths and I looted his bank for 8 bil. IC gave me a lot of help last round in keeping our bank maxed when we decided we were taking gold away from ss so if he just asked me nicely to stop trying to loot IC bank I would have. Instead he got hyped and sent me bullshit then started messaging dom creating drama so fuck him. I will go for the bank whenever I want from now on.
And that was the end of my tour. It was fun.

Moving on…
------------------------------------------------------------------------------------------------
MY INBOX WAS SPAMMED!
It was going to happen eventually. This round was the round. My inbox was spammed. I read some of the comments and some of the stuff was very funny (to me anyway) so I decided to share them with you all.

The players who were mostly doing the spamming, or messaging, or trolling job were Beva and Mike Pence. The messages were initially directed at Tony Giovanni.
From Beva:

Awww what aaahhh wouldnt give for a PROOPPPPPAAA taste of Tonnys sandwich
From Mike Pence

PROPPAH man meat on two slices of jew rye Its to die fo
From Fasano:

Rumor has it, he can make a triple decker sandwich using only his foreskin.
From Fasano:

But he was the moZart of sandwhiches. He was making grinders at the age of 3.
From Beva:

Ahmmm gonna kiddnapp the bastard like aahh did patricia and have him make me sandwiches on demand
The messaged then began to be directed towards Jackie D Amico..
From Fasano:

Jackie always orders double meat from tony on his sandwhiches
From Beva:

Jackie likes that cooockkkk all up is his mouthhhh when he goes JAILL
From Mike Pence:

JACKIE likes triple MAN MEAT on his sheeeeit

TRUMP
2017

Ain't that right Candy ?
From Beva:

Tell JACKIE daa man in prison are waiitng for his ars OoooOOoo they gonna fuck him nice and reeetttt deppp and PROPPPA
From Mike Pence:

OOoooOOOUUUUU He met ALOT OF TYRONES in THE PEN
PROPPAH sheit
The messages then began to be directed towards Lebanon Levi
From Mike Pence:

Someone CC LEVI I miss MAAAAAH PATRICIA beating mah man meat
From Beva:

PATRICIIAAA needs some MAN LURVING
PROPPAH MEN ONLY
The messages continued like this for some time. Nobody who was cc (a part from fasano) had replied, until…
From Lebanon Levi:

hat a bunch of fag morons cant even make a full sentence
From Lebanon Levi:

worker you couldn't spell cat if i spotted you the c and the a and your boyfriend that held me captive got NOTHING for its attempt LOSER
From Lebanon Levi:

worker you and your cock sucking butt fucking boyfriend can go fuck yourself between you to0 homos i bet don't have 1" of cock you shithead fags.
And that was it.

Moving on…
------------------------------------------------------------------------------------------------
IU, are they done?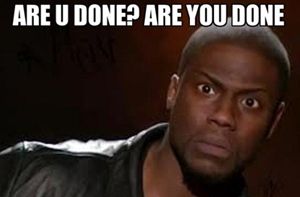 After Renzi's unexpected JP win last round and not to mention Babbo Bravo aka Daniele aka Peter's turbo win there have been many rumors circulating that IU are on the way out.

At the start of this main round, with no IU union created until four days in, IU looking short on supporters, and no IU hits on IC people began to believe these rumors.

I don't know why. IU are master tacticians. They have dominated the game for so long, they know what to do, when to do it, the way to do it. I contacted a number of people through the game to ask them what they thought of the rumors and if they think IUs dominance is coming to an end..

Naturally the first group of people I contacted were members of IU. I wasn't really expecting many replies but I did get a few.

The first person to get back to me was 23.
From 23:

Who is dominating right now if it's not iu?
Answering a question with another question, well played 23.
MonkeyKilla was the next person to get back to me.
From MonkeyKilla:

THats funny but no.
I have to admit I also found the rumors funny. It seems we go through the same process every year. A family/union step up there game to challenge IU. They win a few pots. Some proclaim IU are finished. IU beat them into submission, and then continue to win and take ranks with ease.
RocknRolla was the next person to get back to me. Here is an extract of his response….
From RocknRolla

"a blind chicken finds too once a grain" I think everything is clear
njihov zvuk, njohova ekipa mrsava moja ekipa, IU država
A very interesting quote from RocknRolla. I can only speculate here but what I think RocknRolla means is the grain is the JP, and Renzi and Daniele are blind chickens?

As for the rest of the message, google says it means "their sound, their team skinny my team, and in the state their sound"

Finally, I contacted a couple of select none IU individuals throughout the game to get their opinions on these rumors. Only one got back to me and that was Jackie D Amico. His response surprised me a little.

Perhaps I had got Jackie wrong, maybe he isn't the prison bitch many have made him out to be …
From Jackie D Amico

IU is a union made up of whiney, selfish and pigheaded players who are led by an even bigger selfish piece of shit. I look at IC as the best union in the game and I was told by an IU member that that just wasn't true because we haven't took JP in main for awhile. That just shows how simple minded IU members can be.

1 player of your union building at last minute and collecting is not what makes a union strong, team effort does. I told this guy in IU that we were a better union because we try and get top 2 in union every round ( which gets 30 of our members creds ) and we also try to get a couple tier medals as well for the players that have put their time and work in.

IU is not what they were a few rounds ago but with that being said they are still a powerhouse and by far are the toughest enemy I have had ever went against. People will talk and say IU is finished, but people have been saying that since I fought them a couple years ago when I was with TITANS/LEGENDS union.

The reality is that IU will continue to win JP and continue to be a force on this game. The only difference is there is a lot more for them to compete against. IC , Foundhell, SS and skids are very good families with members that have plenty of won creds and supporters that are waiting for their right moment to jump on the JP.

Like my boss said a couple rounds ago " we are going to shake things up" ! I believe that. I can see the ranks being more evenly divided between all of these strong families, which I like to see because that's what makes this game fun. Competition!! Not the same names in the ranks.

So there is my opinion on IU. I tell it how it is, not what I think, what I know...lol
This in TMB_Reporter….
Later….