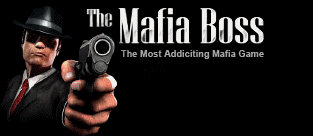 Hello fellow Teembeers. Here is the round 744 recap. The all-out war of the past few rounds continued into round 744, but those involved took it to the next level with the killing of operatives as well.
First interesting thing was seeing Inner_circle join forces with IOU in same union. It has been long assumed that the two were friendly with each other, but now it has been proven by all merging together in the same union. This round SMP union did not "play dead", but instead actively fought against the newly formed IC/IOU union. There were many Ops hits back and forth and the only way to keep operatives safe was being maxed, but even that wasn't granted easily.

Second interesting thing was ECK playing all round as the SMP banker. Interesting as Eck is known to be killer and certainly not a banker or collector. Just very strange to see him take a more passive roll this round.

Third interesting thing was COB family joined the IOU union to hit SMP as well. Seems SMP have made a few more enemies now.

Ops weren't the only thing getting killed this round. Those building DU quickly found that there was no safe way to build up in round 744. Even players who built strong from begging, got killed fast. And if they rebuilt they would just get killed again. The round didn't see any high build-ups on either side. Bloodshed was pretty much all that was seen.

Union bankers faired a bit better. Eck from SMP and Mare from IOU acted as bankers and were able to build decent ops thanks to being maxed all the time. In the end, the JP went to ECK (pretty cheaply too). There was speculation that Viking_Slap from Brotherhood might make a go at it, but in the end no real JP game happened and Eck took the win over Viking_Slap by 13 trillion.

These were the rankings:

- LEVEL 4 -

1. Eck $26,901,114,146,671
2. Viking_Slap $11,656,733,535,683
3. triggerman23 $8,015,872,652,998


As said earlier, Eck of IU got the win, an easy one and once again he ignored me in my request of a quote.



from Viking_Slap
Personally speaking, after coming back from 3 weeks vacation in Greece, I was taking back by some of the recent changes in the game and addition to the union.

I'm very grateful to the looters and bankers that have played hard and showed a level of professionalism that made playing go smooth.

There was much speculation that we would go for the JP , unfortunately we were not prepared and rather surprised to see the war between IU and IOU/ IC. In addition, we are the smallest Union - nearly 1/2 the size of the other unions. (...well, except for "we are winners".. But they got frozen. Maybe they sent too much spam to admin?)

Many thanks to Chrispy and Soulja for coordinating EOR, which can be stressful. We did good as a union and we hope to continue on our path.

from triggerman23
As usual it was a nice round for pinoy n co..to bad berdugo and hazmoore didnt make it at eor..we can rank more..btw thanks guys for another great round..lets rock and roll!


- LEVEL 3 -

1. LaCosta $6,498,097,617,039
2. TAMMYGUNZ $5,044,800,935,967
3. doom $3,511,404,161,835

In level 3 tiers were not as expensive as we are used to seeing, It's another great round for Pinoys in ranking their members high in the upper individual tiers with LaCosta taking home the Gold in Level 3.



from LaCosta
hey man so yea, about that round quote.. it was a good round for us. we ended up getting first fam again, 3rd in lvl 4, and 1st in lvl 3. we snatched 6th in lvl 1 too. considering we didn't have the amount of cash we would've liked for EOR, we did good. as far as what lead up to EOR, business as usual. made the best of what we had to work with.all in all..a good round for Pinoy N Co. many more to come


- LEVEL 2 -

1. LIT $2,557,978,694,512
2. Ritchie_GunZ $2,500,237,698,002
3. MaxGiovanni $1,502,726,172,922

It was a tight race in Level 2 with only a 57 billion gap between first and second. Good work people!
from Ritchie_GunZ
Didn't get a chance to get on much this round but as always; iD, Torm, Candy, Tuj did a great job organizing everything especially with IOU this round, making sure everything went smooth. I only greedily took Level 2 silver because the person who was supposed to take it didn't show up.
from MaxGiovanni
Being my third round here, (actually the second round which I played continuously), it was a pleasure to know so many other people. I made new allies, got to know more about others' history. And got a broader vision of how the game goes by.

B and Tony were real big helpers to me, Always helped me when I just couldn't figure out what to do. And now, well I can say I know how to play the game)

And well, this new round is like a mega turbo, so lets see what happens here. Good luck to you and thank you.
Soon after that quote was submitted, MaxGiovanni contacted me and asked to add this to his previous quote.
from MaxGiovanni
This is my last round and jut wanted to thank CrazZy_RajJ, B and most importantly Tony. LEAVING because too much work in real life. Time I had here was nice. Thanks. And thank you CrazZy for teaching me.
Sorry to see you leave MaxGiovanni. Hope you will return when real life calms down.
- LEVEL 1 -

1. Faulter $1,513,658,106,070
2. yakarta $1,501,636,145,838
3. DABS $1,257,755,335,306

Level 1, like level 2, was very close between gold and silver place. The difference was only 12 billion! Quite interesting rankings to watch this round in both levels 1 and 2. Unfortunately for us, the level 1 players I contacted didn't feel the urge to reply me.

Free killer ranks are still very exciting to watch since kill points can no longer be earned from killing bots. Now with the new rule it really takes effort to get ranked in killer ranks. With the strongest families killing each other, it does open the door to free killer ranks for anyone willing to invest a little time and the needed effort. Lately free killer medals are won by players using game names which don't reappear the following round. Really a shame as I can't reach them to get a quote or opinion from them.
-Best Free Killers-

1. Zen 559,124
2. Leah 428,071
3. Devils_Disciple 343,703

This round, supporter killer medals were fought for between the level 4s of the two Unions (IOU and SMP) involved in the war. As expected, the Kill Point numbers are much lower than before the rule change when kill points were given for killing bots. Even so, it's fun to watch as some players kill to damage their opponents and others so so out of sheer pleasure and for the glory of tier ranking in supporter killers. It's not always the meanest one sitting in the top spot. Although that being said, the last 3 rounds it has been Bono of SMP getting the gold (last round as Taxman) Congratulations! Will he make a go at it for a 4th time?
-Best Supporter Killers-

1. BONO 2,521,344
2. MonkeyKilla 1,814,233
3. Viking_Slap 1,407,209
from BONO
3 straight Gold KiLLER in a row..!!
Congratulations again BONO, well done!

As expected, family and union ranks were affected by the war. In family ranks we saw Pinoy_N_Co having the usual strong run and winning family gold. Since their start as Indy family they have gotten excellent ranks in each round. And considering the size of the family, it's quite an achievement IMO. GanKsTaS_Inc played as usual and had a solid run in ranking and earned another silver. NaMeLeSs and Southside_Elite rounded out the field. With IC joining forces with IOU, there were only 4 families competing and 5th place wwas left open. Union ranks weren't any better with only 4 unions in the running. There was a 5th union, but they were ALL frozen which took them out of the running. I can't recall ever seeing that happen before.

In union field, the bloodbath of operatives was troublesome for collectors, but the merged IOU and Inner_circle were able to out loot SMP for most of the round. It wasn't until the closing minutes of the round that SMP emerged as the winner thanks to Eck's EOR collect.

SMP is biggest union in terms of how many players they have, and are considered to be a warring union. IOU on the other hand is considering a collecting union. However, in round 744 Ops hits seem to be a bigger problem for SMP (and their cash producing capability) than for IOU.

Brotherhood earned the Bronze and is doing a great job of staying out of the conflict and looting good cash. Probably the smartest way to deal with the current game situation especially since they are the smallest of the top three unions in the game. Kudos to them as they are doing great job money and rank wise.
-Collecting Family-

1. Pinoy_N_Co THEALLM1GHTY $10,305,921,109,996
2. GanKsTaS_Inc CraZzy_RajJ $2,630,745,165,859
3. NaMeLeSs Domenico $1,144,606,899,183
4. SouthSide_Elite MaXx $341,301,634,334
from CraZzy_RajJ
It was a quite and gud round for us. although there were some issues in the round, SMP zeroed our banker so there was some fight in middle of round but now everything is good.

We got silver fam
Gold L1
10th L4
4th supporter killer
6th free killer
from SexualChocolate
I gave you a priceless comment related to the Soggy Cracker Championships for the Round 742 review and the review hasn't been posted yet. Feel free to use that comment for this one.
sent to SexualChocolate
ahem lazy lectors
from MaXx
We got 4th as a family. 5th in 2 lvl tier.
-Collecting Union-

1. Super_Mega_Powers Hollywood_Hubert $27,972,743,979,630
2. IOU Mare $24,518,583,288,451
3. Brotherhood Hypocrisy $2,291,275,949,245
4. MobTies B $1,628,233,842,254
from B
We took 4th by default, but oh well. Sometimes you got to get it how you can. We took 8 indy tiers. I thought it went pretty well overall.
Thank you B, rest of union bosses kind of just ignored me. Well as expected will post all your names at section A of the Brown Sea Cucumber reward section.

Ok so we have arrived to our
BROWN SEA CUCUMBER
reward section... This section is for fellow teembeers who:
Section a)
Didn't reply to me.
Section b)
Hit me in game - very, very, very bad people.
Section c) (Ted Evelin Mosby)
Ones who sent me recruiting messages, invites, and non business related messages.

Your reward? Well honorable mentions here & NO, no free turns for that..
BROWN SEA CUCUMBER
award for round 744
Section a)

yakarta
Chrispy
Hollywood_Hubert
iLOveBiTeS
BlackSwan
MaXx
THEALLM1GHTY
ID
MonkeyKilla
TAMMYGUNZ,
Eck
Section b)
from deerpark
deerpark drove-by shooting at your headquarter. 1989 of your boys got whacked. 597 of deerpark's boys were also killed.
from Lumpy_Jumper
Lumpy_Jumper drove-by shooting at your headquarter. 8014 of your boys got whacked. 3000 of Lumpy_Jumper's boys were also killed.
With the rules seem I'm not an easy target eh?
Section c) (Ted Evelin Mosby)
from I3LoodY_HeLL
Hey you got plans this round
Sending an invite your way
Empty message Wolfgang?
Ke Picky?

AND finally we arrived to the real awards section! The one with real turns! The reward is called
LOOSE CANNON.
BUT, I personally call it
Bartholomew Simpson Foundation Award.
This is awarded to a single person each round that does the most courageous or most random and goofy thing of the round and will bring 15,000 turns to the winner.

This round

Xiken

was one I was interested in. He was trying to build ops all round but it was not an easy achievement at all. I saw IOU killing him off from over 2 million ops and he would rebuild 3 million more ops only to get killed again. This happened at least 3 times that I saw.

Xiken

you really tried and you deserve 15 k turns worth of

Bartholomew Simpson Foundation Award!

Please contact Tiki for your reward! Congratulations!

If you have a suggestion for BSF award, PLEASE don't hesitate to contact me in game!
Dear Teembeers… This is it!
Thanks!
Blogger