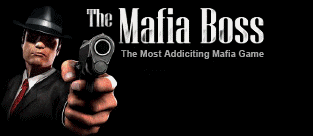 Dear Teembeers here we go with the review of the round 782. Round started quite slowly and I expected another boring round. That was wrong to suppose. Tangy got the Jackpot and there was no competition, but he hadn't add anything either and got the jackpot on solely looted cash. I cannot recall when that happened last time. JP was not very high $625 or so. An easy win since BRIC union had looted well and held double the value of first competitors. Teembee were a dead bodies repository yet again as we are used to it in last weeks.
Killer ranks interesting to watch especially in supporters ranks with a lot of changes in leadership in last day. Free Kills seen bully win the ranks with over 500 thousands of kills, which is quiet an achievement with such game state. In family ranks, guess who got the gold? But this round their advantage was not as big as usually.

Final standings as follows:
-Level 4-

1. tangy $13,617,745,519,116
2. BUD $3,051,071,230,092
3. Protoje $3,012,164,106,549
Tangy held 13 trillions to win the jackpot that was half of money bricks union had accumulated. BUD and Protoje battled for silver and were close with respectively 3.050 trils and 3.015 trils. 4 th place Bishop was holding under half trillion quite a cheap rank in this round for level 4.
-Level 3-

1. DENNIS $3,031,249,782,163
2. FIXER $2,001,332,897,094
3. ScaliWag $1,939,265,358,983
from ScaliWag

I had a great round, Thanks to my family SouthSide for Life. We got out there and busted our asses and it paid off for us is all i can say. I wouldnt pick another group of guys to play with hands down.
Level 3 was little cheaper than usually, but over all not so cheap. For example, Blizzard420 in 7 th place in level3 if jumping to level 4 would be 4th level 3 7th is giving 10 k turns and 4th in level 4 is giving 50 k turns...
-Level 2-

1. God $2,200,050,526,953
2. Maddlooter $2,013,346,437,316
3. Hellhood $1,004,092,818,486
Gold medal in level 2 was at 2 trillion. Lately cheapest rank in teembeee is not so cheap anymore. Usually rankers in level 1 have a lot more cash on their hands. This was not the case in this round.
from Sheikh_Wolfgang

I want to thank my glorious for this Gold Level Medal but anyways.................

Hi. So, what are the point of quotes? I don't know. You don't know. Nobody knows. Maybe the dude next to me knows. But you don't know the dude next to me. how do you know there's a dude next to me? maybe there's a woman. Maybe there's an alien. Or a muffin.

Wait. Do you like muffins? Have you ever felt the need and sudden urge out of nowhere to run from your house to Dunkin Donuts, on a trycicle, to get a donut? Wait. But that made no sense.

What's wrong with my sentence? You tell me. Fine. I'll tell you.

The problem is that you can't simply RUN on a trycicle, that you must BIKE on a tricycle. Besides, what happened to your mission, fool? You were going to get muffins, and returned with a bag of donuts. You fail. You should be ashamed of yourself. Why? Just, why, why, why, would you ever go for muffins and come back with donuts? It's because you wanted to clog your arteries, right? It's so you could go eat KFC and Mc Donalds and donuts and become fat and then troll on Y!A being forren person #123456789345678 or yet another metal kween milly syrup. That's why. So you know what? Go run a mile. Eat some fruit. Get me a muffin. not a donut.

I rest my case. Have a nice day.

But no, I cannot simply rest my case. Not without questioning yet another question. Why are you here? What, out of all insanity, had brought you to ask a question so random as typing up a random paragraph entirely unrelated to rock or pop, in the rock and pop section. Oh, I understand it now. I finally see everything. An evil alien swarmed your household and manipulated your brain. And made you want a muffin. So you frantically biked, hypnotized, on your trycicle. However there was a thought proccess of 120 steps, which I just can't break down at the moment, which brought your alien-manipulated mind to switch from thinking about yahoo answers, to muffins, to trycicles, to donuts. However, let me begin by saying, it's because of thought proccess #36.25: the invisible brainwaves sent from your pet goldfish. That's right. I said it. Your goldfish did it. He's much stronger than you had presumed him to be. He's clever, and has the wits to dominate your house. In fact, he plotted the entire alien attack on your house. What should you do now? Well, you're sitting there, eating your donut on a trycicle, staring at your goldfish, eh? Go, throw it out. Now. Let it dominate the sewers instead. The tank is not fit for such an evil plotting goldfish. It has to dissapear.

I hope things make better sense to you now.
While i like long replies Wolfgang, this one is with too much questions making me dizzy...
from Leith2

I was maddlooter last round was a slow round for me cause of work but managed get on as much as I could. Got second in level 2 witch was kinda a surprise to me being I didnt know I was gonna be up for any kind of tier.

Thanks to mighty for that and all the others that loot and collect and bank up. Great end to round with yet another 1st place win for fam nice job guys!
from Benny-Blonco

Hellhood, since you ranked in your level this fuck wants to ask you to say a few words for the forum.
Hellhood, simply ignored me.
-Level 1-

1. YuGo $2,001,997,424,152
2. hazmoore $1,450,759,145,320
3. Jonzo $1,200,466,286,284
In level 1 gold was above the 2 trillions. Distribution underc the gold was 1.6 for silver and 1.4 for the bronze. Level 1 was a quite expensive tier for quite long time, ansd it seems that the tendency to invest trillions in level 1 is decadent.
from YuGo

I think if i say it is becoming a habit it says enough.. 26 tril, hats off to my family members..
from hazmoore

asdadsadafdfcxczczxcewrerqrqrqdfgdfgdgdcvxcvxv...
that was a good one!
Hazmoore It's pretty clear that alphabet is no issue for you.
from Jonzo

sorry mate I did mean to reply earlier.

My medal, didn't even realise till a couple of hours after turns had been given out I had tiered. It,was the only one I needed for the full set and all attempts in the past something always went wrong so it was a nice surprise.

EOR went well and went pretty much to plan so I believe

Thanks Seth and IC.
In supporter killer ranks we saw Protoje kicking strong from early in round already on beginning of round he/she amassed 1.4 million kills which is quite a number with such game state. On half way through the round it was looking like there is no one to come up and challenge his possible supporters killers win. But at 2 days to end we saw Protoje just 3rd. At this point I was thinking he won't be able to go much higher than the bronze. Raven and esbirro were ahead and MonkeyKilla was looking like a threat in 4th position. However, in last day Protoje got his stuff together and pushed for gold which at end he got.
-Best Supporter Killers-

1. Protoje 2,024,768
2. Ravenkc 1,949,521
3. Esbirro 1,716,907
Free Killers were decided pretty early in this round. Bully was in lead for most of the round and finished in gold position with over 500 thousands kills. First follower was over 150 k under him and I couldn't see any threat to his lead already on half of the round. Numbers in free killers were quite low but it expectable with so much killing between main factions. Bronze was under 300 k kills. With today's game situation and most of players zeroed it's hard for killers to put the numbers up.
-Best Free Killers-

1. bully 528,320
2. Dissident 326,030
3. Paul_Pantone 297,415
In family ranks PINOY_N_CO had a win with 7 trillion. However in earlier stage of round SouthSide was doing great job and even leading for a period the family ranks. Foundhell was third. In family ranks game was interesting straight from begging even if I would put my money on Pinoys anyway. UC_avengers were 4th. Their outcome lately isn't that good. Hopefully they will recover soon. 5th was another always present in rankings family, SkidmarkUnited.. Quite interesting round in family ranks.
-Collecting Family-

1. Pinoy_N_Co THEALLM1GHTY $7,000,508,080,663
2. SouthSide_Elite MaXx $5,563,345,397,445
3. FoundHell Bishop $3,883,166,278,256
4. UC_Avengers Hollywood_Hubert $2,387,459,560,543
5. Skidmark_United Matty $1,125,481,895,443
from Benny-Blonco

You're like that Jehovah's witness that never goes away.

The round over all went great. We were neck and neck with SS all round and there close to the end they pulled past us. Our family seems to improve every round, and since we ended the round with 0 du's in the whole family, I call that a success. I want to give a big shout out to pent house, the "elite" looting family. They did a great job making their presence known in the ranks. It was a good round, we got a shiny thing for our profile and Bishop finally cured that itch he has had for months.
Benny-Blonco I hope my boss is reading "Jehovah's witness that never goes away." line
from Buck_Nasty

At the end of the round I exposed myself to some of our less fortunate members of our society. They were in wheelchairs and, drooling on themselves. Knox told me that's how they act all the time. I think they enjoyed it.
In union ranks we saw Bric union going strong form early in round. Like really strong. Quite a looting madness with especially Zodiac and TodoMuerto being on list of players with most hits out. Strange fact is I didn't see them in individual rankings. Inner Circle unionized with themselves and finished 2nd. We saw BUD being another player in most violent list pushing InnerCircle up in this round. The_Love_parade union aka BH was third in this round with quite low numbers considering their usual values. Without Mercenaries union we have no 4th union contender period.
-Collecting Union-

1. BRICS LOPOV $5,684,810,643,458
2. Inner_Circle Tru $4,000,000,000,000
3. The_LOVE_Parade Viking_Slap $1,418,043,866,206
OK we have arrived to our
BROWN SEA CUCUMBER
reward section... This section is for fellow teembeers who:

Section a) Didn't reply to me.
Section b) Hit me in game - very, very, very bad people.
Section Ted Evelin Mosby) Ones who sent me recruiting messages, invites, and non-business related messages.

Your reward? Well honorable mentions here & NO, no free turns for that.
BROWN SEA CUCUMBER
reward for round 782
Section A)

Tru
TheFakeGuy
WC
Darkstar
BRO
Zodiac
LOPOV
Viking_Slap
VinnyBags
Bishop
MaXx
69myballs
THEALLM1GHTY
Hollywood_Hubert
nexus
Hellhood
FIXER
Tangy


SECTION B)
from YuGo

YuGo invaded your headquarter. 6927 of your boys were killed, 7124 of YuGo's died as well. Blogger collected $0 and stole 0 glocks, 0 shotguns, 0 uzis, 7,124 ak47 from the bodies.

from YuGo
YuGo invaded your headquarter. 7678 of your boys were killed. 7508 of YuGo's died as well. YuGo stole $0 and stole 0 glocks, 0 shotguns, 0 uzis, 7,678 ak47 from the bodies.

from YuGo
YuGo invaded your headquarter. 8471 of your boys were killed. 7931 of YuGo's died as well. YuGo stole $0 and stole 0 glocks, 0 shotguns, 0 uzis, 8,471 ak47 from the bodies.

from YuGo
YuGo invaded your headquarter. 16622 of your boys were killed. 6884 of YuGo's died as well. YuGo stole $0 and stole 0 glocks, 0 shotguns, 0 uzis, 16,622 ak47 from the bodies.
from HitmanGray

HitmanGray invaded your headquarter. 4768 of your boys were killed, 7123 of HitmanGray's died as well. Blogger collected $0 and stole 0 glocks, 0 shotguns, 0 uzis, 7,123 ak47 from the bodies.
Blogger 44511 dus lost
Attackers 36570 dus lost

Section Ted Evelin Mosby)
Yes thank you clown
from blink

Here's a quote for you, FUCK TOM BRADY AND HIS STUPID CHIN DIMPLE.
from Knoxie

On weekends I like to inject my mouth with Lidocaine to promote droolage and roll around town in a wheel chair looking for some action.
from TodoMuerto

Pozdravi ga u poljubi ga blogeru!
google translation:

from TodoMuerto
Give him in kisses by blogger!
from Dusk

what he just said
from DiMiTrI_vEgAs

dođe meni treba i kaže "složi mi ga"
i ja joj ga složim
google translation:

from DiMiTrI_vEgAs
comes to me and says, be "favorably me him"
I gave it agree
from TodoMuerto
Sta je bre hoces Limun ??
google translation:

from TodoMuerto
What the hell do you want Lemon ??
[/quote]
Hmm yes ok
from iTasteLikeCandy

ily TruMafioso! Xoxoox
Good for him
AND NOW we arrived to the real awards section! The one with real turns!


The reward is called
LOOSE CANNON.
BUT, I personally call it
Bartholomew Simpson Foundation Award.
This is awarded to a single person each round that does the most courageous or most random and goofy thing of the round and will bring 15,000 turns to the winner

This round winner is

Zodiac

, the 64 k + hits and most violent mafioso of round 782. Well done! Please contact Tiki for your reward.

You think you have someone to propose for the Bartholomew Simpson Foundation Reward aka Loose Cannon award? Contact me in game!