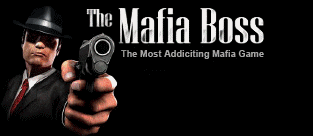 Dear Teembeers here we go with the review of the round 786. This was a very interesting round to watch, with pretty much unexpected ending.

After a long time IU crew aka Aye-aye-mate union did not take the JP and Union gold. It didn't happen for a while. Actually last time it happened when the Drama/No Drama crew was around.

Now with money in game and game situation after first 4 days I would pretty much bet on IC/Pinoy aka IC_YouSpendMoreMoney taking the round and I would lose money.

Renzi of Foundhell built at end and secured an uncontested win with a collect of 35 trillions. Well done! Renzi secured a silver in killer ranks too.

In union fields we saw IC/Pinoy nailing it out completely. IU was second at end the gap was above 20 trillions. With Pinoys in union other families was again holding a happy face knowing someone will be able to rank in gold of families ranks. Nameless had a blast round and were able to secure the family gold in front of SS and FH.

Killer ranks this round finally shown some higher numbers in supporter ranks. mcreason who was in SS at beginning of round and latter a solo player leaded the ranks straight from beginning. In free killer ranks Cassy repeated the great round similar to round 784 and got the gold this time

Let see an interesting and very important fact now. For first few days Blogger i.e. ME was ranked as bronze free killer (and it happened this round too.) So just putting it out here and so far, I had no hits on me… Yet

Final rankings were as follows:
-Level 4-

1. Renzi $25,188,955,721,342
2. SaltyJacobson $14,003,729,662,577
3. LOPOV $4,770,959,867,495
Renzi got a nice win with a quite low JP but with his collect he was able to push few comrades in ranks too. Win was uncontested and easy. SaltyJacobson made sure to keep the numbers up a little holding 14 trillions, Lopov closed the level 4 medal ranks with 4 almost 5 trillions. Considering the usual numbers level 4 medals were not cheap.
from kauf

Alright mate, it was a good round for us. A lot of our looters were active and we managed to collect a very respectable amount. Thank you to everybody who put their time in to contribute.

I was out while eor was happening so only managed to get on my phone with about 15 mins left of the round. I sent my bank up and didnt really expect a rank but tru told me to get maxed and put my autos on. Big thanks mighty and tru for the rank RIP IU
-Level 3-

1. Martyn $3,104,201,392,001
2. Matty $2,011,530,079,983
3. St_Michael $1,100,941,133,064
Level 3 seen another Foundhell member securing gold. Marty granted it with 3 trillion. Skidmarks dad Matty granted silver with 2 trillion and St_Michael of nameless closed medals in this ranks with little above 1 trillion. Level 3 was cheap if we paragon it to past round.
from Martyn

Never made EOR, put autos on with 2hrs to go and logged into renzi taking JP and a few others taking ranks. Slight mistake on the family ranks but nothing major we got bronze, overall a good round. Thanks
Yes thanks Martyn
from St_Michael

Normally I'm either pretty quiet, or a sarcastic ahole in game, but after noticing how few responses you've been getting in most of the recent reviews, I thought I'd at least give you something more than fuck off.

First off, I'd like to say that I was pretty surprised that Dom set me up for a tier last round. We had several others in level 3 that were much more deserving than I was...Dada and Schlock in particular. I'm not the most active, but this round I was able to help bank up a lot of the loose cash that we as a family were able to loot. I had some expiring turns so I was able put in a decent collect at EOR, and just happened to flip my transfers on. I realized at the last minute that Dom had sent me a transfer for a tier, and to be perfectly honest, if I'd had enough time to, I would have sent the cash to Dada and let him have the medal for all the work he put in this round.

Secondly, I've just gotta give some props to everyone in the warehouse. Honestly if it weren't for Nameless, I doubt I'd be playing TMB anymore. Long gone in most other families is the thing that got me addicted to TMB almost a decade ago. I was originally a Five Pointer, ended up running the family for quite a while, and Nameless is the only family that comes close to equaling the camaraderie or having as much fun as I did as a Five Pointer.

Thirdly, Frasier sucks.

Lastly, get me a beer and fuck off.
Thank you St_Michael! I really appreciate it!
-Level 2-

1. harryverderchki $2,000,050,351,156
2. Alex $1,300,078,866,200
3. Lucifer6666 $1,221,882,138,514
This round Gold medal in level 2 went to harryverderchki and paid only 2 trillion (NOT 5 trillion like past round). Level 2 is often the cheapest tier in game but in this round it was little above the usual values. Alex secured silver with 1,3 trillion followed by luciffer666 holding just 80 billion less. Interesting fact Lucifer6666 in past round got silver with 588 billion.
from Alex

Dear Blogger, EOR was a drunken haze but I vividly remember Ms. Trinity spanking my ass and juggling with all that spare money we got at the same time. That girl has some skills.

I spent round 786 squashing a bunch of midgets i.e. SouthSide, but I can't say it is much of an accomplishment as most of the time they don't even fight back, cry a lot, and the only thing they excel at is blocking.

I also had a non attack pact with Allure. Later in the round I found out that she kidnapped Opie and kept him in her dungeon, but I couldn't do anything about it as a NAP was already in place. I will try to resolve this issue peacefully, but if Opie isn't released any time soon I will have to wage a war on the whole staff family (double 00's), so I will kindly advise you to refrain from joining the staff family until this shit blows over.

Opie may be a nance, but he is my favorite nance.
#freeOpie
Oh I like that opening Dear Blogger... I really did Alex, and yes I'm with you at this staff family killing, I sent em a union invite and got ignored. So I'll help with that.
-Level 1-

1. hades $1,100,342,415,000
2. Hellhood $1,000,113,947,669
3. Rockem $300,091,635,476
This level with quite normal. Gold at 1,1 trillion to hades, silver at 1 trillion accomplished by Hellhood and just 300 billion on Rockem granted him bronze. I got ignored in this tier. :/

In supporter killer ranks we saw mcreason jumping above the 1 million kills quite early and having a good headstart for whole round. At end he stop just under the 4 million kills. One of highest kill counts in past few weeks. But telling truth it was more interesting on GRD than watching the supported killer ranks. Renzi secured silver and it is his second medal in row in killer ranks after the gold from past round. RocknRolla closed the medal spots with 1,4 million kills.
-Best Supporter Killers-

1. mcreason 3,893,683
2. Renzi 2,235,252
3. RocknRolla 1,474,633
In free killers rankings Cassy decided she wants more than the silver from past round and added another 100 thousands kill to secure the gold this time. In silver was Ajax with 408+ million kills followed by f_u_punk with 407+ million kills. Quite a close call or better to say one good hit was the difference between the silver and bronze. I kept refreshing the prizes page at end to see if anything would change.
-Best Free Killers-

1. Cassy 522,267
2. Ajax 408,912
3. f_u_punk 407,078
from Ajax

Hey Blogger, Not too much to say really. Cassy made me do it...its all her fault, she has gone crazy..babbling on all the time about killing everyone...I think she has finally lost it..
Yes Ajax, Cassy kinda rocked at killing!

In family ranks Foundhell was looking as the owner of gold until the very end of the Round. Nameless had a great round and were able to secure the gold, doing a lot of looting in this round and waiting for the Eor. Pretty much a result of their experience I would say. Silver went to SouthSide_Killaz (the real ones not the other SS family with sole purpose to keep Patricia in jail) Foundhell at end was only 3rd. UC_avengers got the 4th place and CapoDiTuttiCapi finalized the family ranks. Once again, Skids mansion didn't manage to rank the family.
-Collecting Family-

1. NaMeLeSs Domenico $10,135,552,359,662
2. SouthSide_Killaz MaXx $9,799,573,635,845
3. FoundHell Bishop $9,168,494,464,442
4. UC_Avengers Hollywood_Hubert $3,845,722,121,341
5. CapoDiTuttiCapi Roger $2,919,954,686,219
from Domenico

We had a lot of fun last round, as most of the family got active and into it. After proving that we don't care about ranks and that we just play to have fun, we saw a few replies that said we don't usually rank. So we decided to say fuck it, lets go for a rank this round, just to prove that we can when that is a goal.

Our looters, led by Dada, did a phenomenal job, and the whole family got in on helping with rolls and banking up. We steadily looted all round, being either in first or second, and then at the end schlock and myself collected enough for a bit of a push at the end. We got lucky with family gold, as some greedy rank whore in Foundhell fucked them and pulled out of the family bank at the end to rank themselves.

The goal all along though was to beat SS, as it was their comments that we couldn't rank or they thought they had anything to do with us not ranking. And we definitely beat them. They tried to family bank right at the end to boost themselves 3 trillion, but it wasn't enough to make a difference.

We also got a level one gold for hades, and a level three bronze for St Michael.

Was a great round. I think the biggest surprise is the messages we got from other families and unions, offering their well wishes in our charge to beat SS. Apparently we aren't the only family SS has gotten cocky with, and with them welcoming both NewGen and Clutch into their folds last round...well when you let in the two biggest rank whores in the game, its pretty clear the integrity of your family...

FOR THE WAREHOUSE!
Oh I think this is gonna get interesting very soon Domenico!
from xTrinity

Hi blogger, I didnt play until day 3 I guess so I cant tell you what happened before that time. Until the 3h mark I had built 200k du's and decided it was time to go killing, I lost many du's trying to kill Zeppo and I couldnt rank in the end but its fine considering I started my killing late.

At EOR we decided it would be tough to rank in family ranks since most of us were busy and couldnt login to bank cash. Still in the last 10min a few showed up and sent cash to me. I was keeping an eye on lvl 1 ranks to send cash to Alex but as usual lvl 1 are too much cash so I told him to jump to lvl 2. I was able to get him a silver and sent the rest of the cash to Matty another silver, thats 2 silver for us, not bad I would say.

I just looked in the results and for some reason i had 70b in my hand still. Got in 5 position lol. Anyway it was good round. Happy b-day again to our boy Blink and much love to all Skids xx
At least I have a quote when skids ain't getting family ranks!
from Donald_trump

fake news, very fake news.

eor was rigged lots of illegal cash got banked. we still won and millions of people love us for it
Poor Mexicans, nothing more to add Mr. Prez

Union ranks shown IC_YouSpendMoreMoney in top position for almost whole round. Aye-aye-mate aka IU had no real shot at union gold at all. Quite a strange round as so far no matter how hardly hit I can't recall in past few months when IU was struggle to ran in gold place as union. Considering the results IC/Pinoy paid the gold quite expensive.

Aye-aye-mate union went for cheap silver followed by WARHOUND_UNION getting an even cheaper bronze. I'm pretty interesting to see how this new powers' situation will change the ranks in near future.
-Collecting Union-

1. IC_YouSpendMoreMoney Tru $11,270,219,318,590
2. Aye-aye-mate LOPOV $1,948,282,425,677
3. WARHOUND_UNION Stalked $1,452,312,823,696
from Darkstar

the EOR for me was very relaxing, i had the van on cruise control while i was in the back frying a steak... fortunately Tru was in charge of distribution, and he made sure we got to where we needed to be.
Basically chilling eh Darkstar?
from Klown

Great round and great success last round. My goal was to rank free players and also see medals to go with the badges that had none I hope by doing so we made the game more fun for the discouraged players

My goal this round well thats a complicated secret lol
OK we have arrived to our
BROWN SEA CUCUMBER
reward section... This section is for fellow teembeers who:

Section a) Didn't reply to me.
Section b) Hit me in game - very, very, very bad people.
Section Ted Evelin Mosby) Ones who sent me recruiting messages, invites, and non-business related messages.

Your reward? Well honorable mentions here & NO, no free turns for that!
BROWN SEA CUCUMBER
reward for round 786.
Section a)

harryverderchki
Lucifer6666
69myballs
MaXx
Stalked
MrsKlown
Sean_Spicer
Roger
Andy
Benny-Blonco
siilentbob
Dusk
LOPOV
THEALLM1GHTY
Tactics
iTasteLikeCandy
Tru
DUB
Renzi

19 people this time . That's only one better than last time. :/
Section b)

Nope no hits on me so far.
Section Ted Evelin Mosby)
from D

hey there I was wondering if you would like to join my family I got a bunch o vets joining and we are part of warhound union.. please message me back yes or no

Respects
No D
from Mike_Pence

I'm so deporting you

Love,
Mike Pence
Vice President of the United States
Hmm Mr. Vice Prez I can build a wall. I'm good at contractor work.
AND NOW we arrived to the real awards section! The one with real turns!


The reward is called
LOOSE CANNON.
BUT, I personally call it
Bartholomew Simpson Foundation Award.
This is awarded to a single person each round that does the most courageous or most random and goofy thing of the round and will bring 15,000 turns to the winner.

This round winner is
Dada
for being the lootin machine and making it possible for nameless to get the gold in family ranks.

Ah yes he was also the most violent mafioso with above 47 thousand hits. Well done! Please contact Tiki for your reward.


You think you have someone to propose for the Bartholomew Simpson Foundation Reward aka Loose Cannon award? Contact me (Blogger) in game!