Howdy folks! Clutch here with the latest turbo round review. This round featured the usual 10 players per family, with no unions allowed. However, there was no ratio on added credits for the round - which really evened the playing field - and the banking percentage was very low, while maxing was set at 99%.
The round started out pretty slow with no one making any big moves, collects, or kills, within the first 24 hours. As the second half of the round unfolded, we saw some steady mid-range builds across the board, with no family or player showing their hand too early. Killing was kept to a minimum as most players focused on their EOR efforts.

Level 4 didn't have any clear contenders until the final hour of the round, when a number of families started collecting and pooling their resources. The jackpot needed $600+ to pay out in cash, so at just $300, it didn't look like anyone was about to throw down, which made for an -- albeit uneventful - but yet, well earned JP win for Tango, aka Teds, from Inner Circle.
Tango easily took the level 4 gold (and JP) with a huge 135.7T. Dukenukem, from the SouthSide family, was able to secure the silver for a cool 63.9T, and "Me" edged out "SK" for the bronze with a smooth 36.7T. Honorable mentions to SK & DaniTheGirl, who came 4th and 5th, with 32.6T and 31.1T, respectively.
-Level 4-

1. Tango $135,798,061,857,124
2. dUKEnUKEM $63,930,198,583,606
3. Me $36,708,095,758,439
4. SK $32,603,186,539,567
5. danithegirl $31,106,747,202,609
Level 3 - similar to level 4 - was up in the air until the final half-hour of the round. With less than 30 players in level 3, there was very little competition for ranks. Yours truly, Rumpelstiltskin (Clutch), took home the gold with 12.3T -- probably more than was needed, but it's better to be safe than sorry. Xxxxx snagged the silver for a reasonable 2.4T, while Estracci stole the bronze for a measly 655B. That might be one of the cheapest level 3 bronze medals I've ever seen. Well played, Estracci!
-Level 3-

1. Rumpelstiltskin $12,377,399,653,506
2. Xxxxx $2,488,781,668,126
3. Estracci $655,187,980,029
4. nobody $411,667,375,224
5. CallMaMa $255,762,210,435
Level 2 was secured early at EOR by SitOnMyFace, who wasn't actually maxed for the last hour, but instead, protected every 45 seconds for well over 50 minutes, until the round ended. He had the cash lead early, stayed protected, and took home the gold without being challenged. Vamp was able to grab the level 2 silver for just over 3T, while Sarangay took home the bronze for an easy 1T.
-Level 2-

1. SitOnMyFace $5,643,984,094,956
2. VAMP $3,021,791,402,622
3. Sarangay $1,000,649,626,133
4. Yup $543,869,615,380
5. Corn $215,666,416,081
Level 1 did have some action at the start of EOR but once the cash was shuffled around and tiers were locked in, it was Kasimi who came out on top with the gold rank. The competition for silver/bronze was very close. Bareback inched out IamPooping for the silver by less than 120 million ... with both of them holding approximately 744B. That's basically one hit on someone who's networth is over 2B. Incredibly well played by bareback & his family. Very cheap ranks in level 1 this round - I wonder if these cheaper ranks will continue in the next turbo round?
-Level 1-

1. Kasimi $2,913,137,975,597
2. bareback $744,240,454,635
3. IamPooping $744,124,585,650
4. bright $684,262,759,120
5. Las_Vegas_Strong $539,757,063,103
Supporter Killers was pretty much even up until the final 12 hours of the round. Similar to last turbo round, we saw relatively even builds from this round's killers, making thing quite interesting for anyone watching the action unfold. Yodo (ShayneG) came out strong once everyone's KP had built up and easily secured the gold with a strong 4.2M KP finish. Joe held back the rest of the competition with a respectable 2.8M KP, while Ikora rounded out the ranks with 2.146M KP, to secure him the bronze (beating Flash by only 7K KP). Honorable shoutout to Flour, who came 5th with 1.9M KP.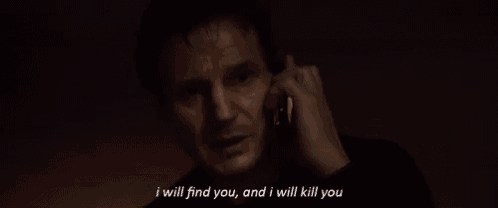 -Best Supporter Killers-

1. Yodo 4,237,446
2. Joe 2,866,122
3. Ikora 2,146,544
4. Flash 2,139,616
5. Four 1,963,206
Free Killers was tough this round, with the Support Killers not starting to kill until late into the round. Most free players were competing heavily to clean up the larger kills, but it was Kasimi who came out of nowhere, late in the round, to secure the gold with a modest 959K KP. Mcreason was able to edge out Ball for the silver, with only 340K -- less than 2K KP more than Ball, who took the bronze with 338K KP. Well done to Kasimi who really left the competition behind with almost 3x more KP than 2nd place.
-Best Free Killers-

1. Kasimi 959,714
2. mcreason 340,179
3. ball 338,799
4. RogueRoman 295,516
5. run 112,802
The family ranks were very competitive this round, with only 5% of cash on hand being able to be banked. It really wasn't clear who was going to take the gold, until the final couple of minutes in the round. U_Cant_Touch_This (UC_Avengers) was able to get a very well-coordinated bank roll going to secure them the win, with a big 17.8T. Lastcall (Inner_Circle) was able to secure the silver (in addition to the JP) with an almost even 11T. 10ofUs (SouthSide) locked down the 3rd place bronze with 9.5T (beating the "Champions" family by only 120B). Only 5 families were able to recruit the 10 players necessary for qualifying, which means the "Itsago" family wasted a full 6T trying to gain a higher ranking. In retrospect, that would have been enough for a gold in level 1 or 2. Better luck next time friends!
-Collecting Family-

1. U_Cant_Touch_This Perry_Saturn $17,858,680,371,533
2. Lastcall 777 $11,018,598,380,989
3. 10ofUs Op_KiLla $9,558,792,071,596
4. CHAMPIONS how $9,431,051,303,050
5. Itsago SK $6,063,818,333,097
Now, let's get to the good part -- the player comments! ...
from Tru:

JP win again for Inner_Circle. It's all due to great synergy and teamwork here. I am surrounded by a lot of great people and TMB'ers here in IC. It wouldn't be possible without everyone's individual efforts here in IC. Do we indulge in a lot of excessive drinking? Do we smoke too much grass? Do we send unrequested nudes? Do we make fun of ShayneG on the daily? Have we won back to back to back rounds? The answer is Yes (Yas). IC4L.
from Babbo:

Hey Clutch! Thanks it was a great Round! All credit goes to the Team and our unselfish members who made Room for Collectors to send up. Without their support it wouldn't have been possible to snatch Silver Family and the Jackpot which went to Teds btw and was well deserved!
from NoMrcy:

Good round for us, easy win for our boy Tango. Big team effort this turbo! IC crew keep it up.
from Jackie_D-Amico:

Turbo went smoothly as expected. I was I_Killed_UnUnUnU....a tribute to Troy, one of my mentors back in the day. IC was LastCall family and my boy Ted's won JP with no problems from IU which I expected....they are learning their place. Now don't get me wrong... IU has been a powerful force in this game for years and still are, but I believe that the new powerhouse in here is US!!! We took family gold too I believe...(Or 2nd). Pretty boring round... built and collected with no challenge at all.
from AssKicker:

Exactly what we planned! Got bronze and silver for levels 2 and 1 respectively!
from Roger:

We also got silver lvl 3. Pretty nice turbo for us!
from Hollywood_Hubert:

Ups and downs in the round but we finished 1st in family ranks. It was a plus gain for the entire family. JP was in reach for us, but things would have had to break right, right at the end. I do predict jps in our future though. We got a tier in level 4 too. U really Can't touch us!!!!! Too legit to quit.
from Nexus:

We had a solid turnout and a good team effort. We had a small lack of communication towards the end, but that didn't stop us from capturing the gold in family and a bronze in level 4. As I've said before, no one handles money at the end better than HH. UC_Avengers. Unbent, Unbowed, Unbroken.
from ReggieKrayz:

It was a great round, our team knew how to organize. And it resulted in effective and precise work. At the end of the round, the only thing I saw was our family at the top of the family prizes. A slow start to all but a great close for us. My name on turbo was Reg, and my family was U_Cant_Touch_This. UC_ Avengers.
from Reckaholic:

Was a good round, shoulda had lvl 3 gold as well but got to complete my set and took fam gold!! ShayneG is my bitch.
from ShayneG:

I was yodo you only die once and got killer gold not really sure about family 3rd family I know that.
from Buggerlugz:

Turbo was as follows: fam - collecting-a-nut-fucku, me - 5 - 70,000 turns - danithegirl - $31,106,747,202,609. Was only 4 of us able to make it this round, we had a new guy run EOR too, he wont be doing it again, useless cunt. We started off slow and decelerated into EOR, got ourselves together with 2 hours to go, maxing collecting ensued and i was the fortunate one designated to take the limelight. Many thanks to the other 3 tammyguns kidvengeance and probably day-o. We'd be unstoppable if we were competent, fuck you all.
from Damien:

What's turbo??
from TonyGiovanni:

I didn't play.
from Secret-Society:

Turbo had a fast start and slow outcome but overall looked like a good round from a staff point of view.
Congrats once again to all the families and everyone who ranked. Use your credits wisely, and see you all again next turbo round. Cheers!