Return of the Veterans
This round saw a return of some familiar names. Omerta, ICS & Phoenix saw a rise in veterans returning to the scene; names like TheFlamingo, ender and Stinger. Will they remain active? Only time will tell. This is something the true active players wish would happen. When will names like Pops, Cypriot, Mr_Feldman, Bishop and more return to the scene – in an active playing position? What would happen if all the big names throughout the years were back again? Let us know in the comments who you really miss!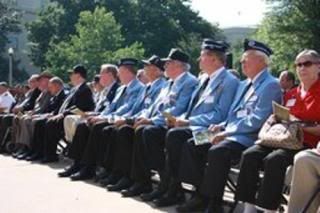 The main thing that was seen was one of the IU Union names was MIKEandSPADE_run_IU. We asked Spade for a comment on this and the answer was "no comment" like most rounds. But as the round went on, there were rumors of a disagreement within IU and that Ding_Dong could be soon heading for the door. Was this due to the union name or poltics? So many supporters and big personalities under one roof it could always go wrong. We asked Ding_Dong to clear up the issue but again didn't get a response. How long will the media blackout last from IU?

Again members of CapoDiTuttiCapi sat at the top of the global leaderboard throughout the whole round. Legends seemed to be closing the gap, although IU had worked hard keeping the operatives dead the Legends bank towards the end of the round was only just behind that of both IU unions and WC. The end ranks in the unions once again saw all the medals shared between IU and WC. With Legends opting to settle for fourth place and try and take some tier ranks. London_Elite finishing off the top 5. So since the new union ranks come into place only one union has managed to break the dominance and that was Titans under the guidance of Domineco. We asked Gunchester to explain the theory behind letting IU and WC dominate the top 3 ranks he didn't respond.
Onto the review (which will be more of an EOR review as pointed out in the previous blog comments!) It was great seeing Omerta active again and at the top of the global ranks all throughout the round! However, this did no help to them at EOR to gain the lead. With three hours to go, IU started moving up in the ranks and Blackswan, Stinger & TheFlamingo merged their cash and dropped from first and second to fifth and off the charts. Only BlackSwan remained at the top. Level four was no contest though, with Eck and Spadey building high and collecting with nearly a ten trillion dollar lead over all their competition. In the end, Eck, Spadey & TheFlamingo rounded out the top three with Eck commanding a massive lead over the rest.

Here's how level four sorted out at the end:



1. Eck $9,048,522,219,382

2. Spadey $2,635,505,947,568

3. TheFlamingo $1,014,271,876,220


Here's a comment from Eck about his win in round 598:
"you ***** already been told you will get **** all from iu now will you **** off and stop hassling us pretty sure your ******* job is to write the blogs not get us to do it for you."
Well, quite a comment from our esteemed IU Don and Level 4 winner!

Onto Level Three!

Level Three was exhilarating to watch! With three hours to go, Chrispy, Gunchester & QQQ were neck and neck for level three. With two and a half hours to go, Domenico, NameLess Don surpassed the competition with nearly 600 billion in hand. With an hour left in the round, Level Three looked like this:




1. Da_Secret $3,860,575,297,568

2. Chrispy $1,003,091,358,954

3. BliZzArD_420 $236,867,683,143


It seems each person was holding cash for their respective families because all the way through the final hour, they held strong – but in the last 5 minutes everything changed for level three and what looked like a 3 trillion dollar gold, ended up costing IU only 1 Trillion dollars. Here is how Level Three sorted out:



1. Roughy $1,000,236,066,761

2. Da_Secret $721,142,617,339

3. Slixed $500,508,453,500


Honorable mention goes to KillerBeaver who was behind Slixed by just 250 million dollars! Way to fight to the end, guys!

Here's a comment from Da_Secret about how his round went.
"Other then Eck doing his best to bait me to build (yeah I saw it ****** lol) EOR is always fun when you have the cash in your hands at the end. I have sort of taken over the role of distributing cash for Legends during the last hour and the past few rounds have been relatively successful. This past EOR, Legends took a Medal from each tier and a lower rank to go along with our killers/union ranks.

Congrats to all who ranked particularly our Legends members, and of course congrats to Eck for shiny medal number 27."

-CJ
Let's take a look at the battle for Level Two! With three hours left, level two was sitting at an easy 13 billion with no clear winner in sight. With forty five minutes left, however, SOE from Warriors ended up having 945 billion in cash – with a clear lead. It seemed like Warriors might be able to pull off a level 2 gold! There was a lot of cash changing hands for the last 15 minutes of the round and it seemed like SOE might have it – but in the last five minutes, he passed it off to the family and this is how level two played out:



1. irish $575,563,280,546

2. Mantha $552,647,726,003

3. silence $521,296,888,810


Congratulations to our Level Two winners! Great work on that Bronze, Phoenix! Good to see you back in the ranks again!

Here's a comment from one of Phoenix's bosses Tophat about the success of their round!
"As cliché as it sounds, one of the best bits of the round was watching how my guys came together to fight enemies, such as taking out Nameless or IU killers in Detroit. They would organize themselves, sort out suicide hits, before going in for the final kill. What was the most exciting part about EOR? Easily the best part was going out in a blaze of glory, killing everyone in sight. Going from city to city, getting some Kill Points in before EOR. That was a top laugh."
What happened with Level One this round?

With three hours left until EOR, it didn't seem like there was any cash floating around in Level One. Only SnYpeR had 19 billion dollars at this point and that's hardly worth mentioning! With forty five minutes left – all cash was pulled from Level One! No one had more than seven billion! But as always, cash moved quickly and here's what happened at EOR in Level One!



1. Meatworker $450,459,219,914

2. BONO $425,513,583,936

3. SpEeDFiGhT $403,722,641,840


Great work, IU and Enforcers! Way to take the ranks! It's also good to see the legendary family Enforcers back on the rise! Has anyone seen Scrappy_Doo? Shaun where are you? Oh well. What happened with the killer ranks this round? It seems like both ranks were dominated from the start. Let's get a closer look!

It seems IU held the top spots from the get-go with Diesel and DinG_DonG holding steady with Gold & Silver. The real battle was for the third position. Saint-Bread and BOMB were fighting all round. In the last hour, Saint-Bread was surpassed by BOMB – but Spadey jumped in and took third right out from under BOMB who had to settle for that fourth position. Well fought, everyone!

It seems that Scab & Inferno ruled the free killer ranks all round – great work, whoever you are! Honorable mention to the bronze placer, Son_Goku! You killed a lot of Legend's family members, did you? Here's a comment from UC about how their round ended from the great Hollywood_Hubert.
"It's a miracle we got a family medal. Lots of families with lots of money out there. Sometimes you don't have to be good, just good enough. personal note with rule changes there still continues to be lots of bugs and glitches with them. They don't work properly. Saying that looks like the game is a little more competitive I see more families competing somewhat, which is good."
Collecting family & Union ranks were flying all over the place from the last hour on. Here's how Family & Union Ranks sorted out in the end:



Collecting Family Prizes

1. Warriors Ajax $1,567,883,011,820

2. NaMeLeSs Domenico $429,063,685,340

3. UC_Avengers Hollywood_Hubert $242,220,671,769


Union Prizes

1 MIKEandSPADE_RUN_IU $4,205,676,181,250

2 WesT_CoasT $3,815,935,966,490

3 RU_IU $2,829,134,367,889


Let's finish this review off with one more player comment from Domenico.
"Halfway through round 596, the original Titans and Legends split, it became clear to me that the split was not going to be amicable. The comments in the last review can reflect on that. At that point i handed all union responsibilities back to Max and told them no hard feelings but NameLess was going indie. I would like to clarify that Max is a good dude, and i was in no way blaming him for the split in my last comments. Ego and want for control is what led to the split. I did my best as Titans don, but ultimately the politics of it burned me out and that's what led to NameLess getting back to its roots. It has always belonged to Cracker and I, and we decide how the family goes, with input from our loyal members.

Round 598 was a smashing success for us. we got some REALLY solid people on board, and we had a ton of fun with it. We consider ourselves a new age indie family. Someone called us "some blowhard hipster idiots who call themselves nameless" and this offhand insult is actually something I embrace. We aren't the indie families of old, but we are an indie family who recognizes those ideals and are putting our own spin on it. Creating our own identity that can survive in this current game.

We got silver family last round because the other families in the running didn't prioritize their family bank. It was almost by accident. It's not our focus to rank, it's our focus to have fun and mess with people who think they are better than us. All the haters just bring more attention to us, and we find it amusing.

Have fun TeeEmBee. We are

Domenico"
Return of the Veterans – will they be active again? Will the new activation rule scare them away? What do YOU think will happen in Round 600 and beyond? Has anyone seen nino?

Congratulations to all winners and what a wonderful round it was – finishing out our 598th round of TMB – onto Round 600!
If you're interested in writing a blog or have the desire to give information for a future blog, contact Blogger, Storm or Tiki in game.
The Mafia Boss Game?
Sign up now and play!