Welcome to The Big Show
This round was a knock down, spin around, throw them on the floor kind of round. The round started off well with everyone building low and trying to defend their assets. Shortly after the round began, families were being created and people were waiting to decide which union they wanted to join. Legends has been going back and forth since its inception 2 rounds ago and it was unclear who would be joining Legends. Last round, they held the largest amount of family members topping out near 200 mafiosos! With the new rules,
- Must join Family in 48 hours or stay as single player
- Families must join/form Unions within 48 hours or stay as single family
- No Leaving Families/Unions
it makes it difficult to decide where to go for some.
Shortly after the start of this new round, we saw a new face, Woowzaa, who joined the Enforcers family, within the Legends Union. Right away he built higher than the rest of the global rankings and systematically targeted WC & IU. Now, with these new rules, we all know that it is a little more difficult to gather kill points toward the Killer Prizes. You really have to work for them! By day 6, Woowzaa had gained 577,607 kill points, far ahead MissMack & Spades_Inked_Wife (Ravenkc) who were in second and third place. Who was this mystery killer? For more information, check out our most recent blog located here:
http://tinyurl.com/Woowzaa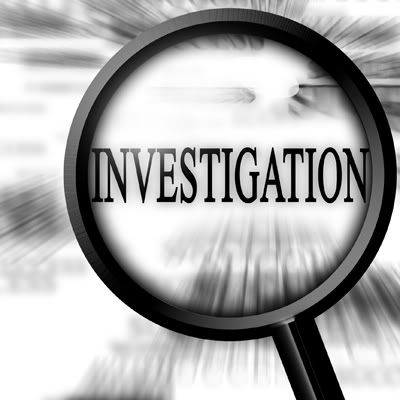 This was a special round, being the 600th round for The Mafia Boss. The game has evolved immensely since its beginning. So, as a good reporter does, I went around looking for comments about how people thought the round was going to unfold. As I was walking down the streets of Montreal, looking for anyone on, I ran into FIXER and this is all I heard:
MY ROUND! MY ROUND! MY ROUND!
As I wiped the spit from my eyes, I wondered if FIXER would actually take the round. At this point in time, he was sitting at the top of Level Four with a networth of 20 billion. Was it possible? ICS has been more active these last few rounds, particularly with the inception of ICS-led Legends. Could it be that ICS will challenge the winnings of IU? Only time would tell.
I noticed that with 6 days left, IU held a firm grip on the round rankings, but had clearly forgotten about Free Killer Rankings. With 6 days left, you see Pops, Mihai, Eric_Draven, Eva, Tai_Pan, bombs, Lost_Assassin, Meatworker, Scaletta & YZ250. Only 1 member of IU! This was interesting! I wondered how the round would turn out for the free killer rankings!
With 4 days left, IU had a strangle hold on the lead in almost every level. Killer ranks had shifted dramatically with Pops, Mahai and Scaletta taking the lead! It's wonderful to see old timers like Pops active and families like Phoenix, Ronin, Hitsquad and Loco in the mix again. West_Coast and IU were sitting high and mighty with plenty of time left in the round. However, it was still anyone's game. It was pretty steady the rest of the round until about day 2 when Loco and Ronin took over in Level 2 and Level 1.
With the entry of this Woowzaa character, I thought it would be prudent to figure out what's going on with Enforcers. Here's a comment on the state of the game and how Jackie_D'Amico family, Enforcers, is progressing.
"Titus, Tommyboy and the rest don't have the time yet but im sure we will see them back again within a few months
I took the reins for now running enforcers putting one of the last living enforcers legends on my consign spot ( speedfight ). We are warring with IU of course and are giving it to them this round. Plan on building and taking the round although it will be hard giving the fact it is uncapped rounds and IU have a lot of creds."
Thanks for the comment, Jackie! No comment from him on who Woowzaa was though. Still an unknown! On to other things! With 17 hours left in the game, we started to see things pushing hard for EOR. Here's a comment from Hitsquad about their round.
" My Family proves each round that with a Few supporters who only using subs you can do alot. this round we took a 3rd place Tier 4 a 3rd place collector and smaller tier awards. Each round we will grow and keep fighting. to those who ranked great job. to those who have not. your time will come."
Here's how things sorted out – let's see EOR standings!
-Level 4-

1. DinG_DonG $9,765,369,721,076

2. LOPOV $1,004,605,583,958

3. StickyCat $601,338,813,621
- Level 3 -

1. BONO $904,344,098,036

2. SerbiaBoss $703,693,460,082

3. Jackie_D-Amico $662,884,133,006
- Level 2 -

1. Ferrit $500,179,767,110

2. Irish_Mike $350,156,083,800

3. Hollywood_Hubert $294,351,685,708

- Level 1 -

1. Murderer $2,050,607,452,841

2. henryhill $400,159,215,388

3. Lucky_Chevy $309,315,901,039

- Supporter Killers -

1. Woowzaa 2,431,070

2. MissMack 1,058,428

3. Spades_Inked_Wife 927,127

- Free Killers -

1. Pops 509,799

2. Mihai 456,243

3. Scaletta 409,544

- Family Prizes -

1. Warriors SOExclusive $902,701,281,843

2. NaMeLeSs Domenico $724,139,576,327

3. HITSQUADxAntiHero Chrispy $509,835,475,271

4. UC_Avengers Hollywood_Hubert $405,316,556,126

5. Aichans_Boyz Amazing $311,993,642,651

- Union Prizes -

1. IU_RU_HQ Spadey-L-Calnan $2,689,787,102,535

2. WEST_COAST_420 BliZzArD_420 $2,475,118,260,637

3. IU_RU Davidd $1,847,430,555,740

4. Legends Da_Secret $837,602,199,695

5. LONDON_ELITE Bella $647,617,880,643

Congratulations to all winners! Let's see those comments roll!
If you're interested in writing a blog or have the desire to give information for a future blog, contact Blogger,Storm, or Tiki in game.

New to
The Mafia Boss Game?
Sign up now and play!