Here is a comment from our esteemed staff member, Righteous about this particular blog.
This review series is called Double Feature. As you will see, Roving Reporter and Blogger ended up joining forces and writing this review together of course focusing on their specialties. Roving_Reporter had a wonderful Turbo Review and Blogger had a great main round review – we just decided to merge the two! I sincerely hope you enjoy this
Double Feature
for both Turbo & Main Rounds 603 & 604! – Righteous
As we pull back the curtain for a glance of the round we see the clock reads 17 hours and some change. We see a handful of supporters with op builds but nobody has separated themselves from the bunch yet. Seems to be a couple of themes about a lot of presidents and a couple bananas.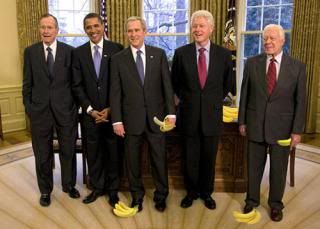 It seems this round the free killers are lazy and nobody as of yet has done much. The supporter killers have one player over a million kill points. "SpeedHumpAhead" has a respectable count of a butt hair shy of 1.3 mill. I am sure a free killer will arrive before the end of the round to jump in as it seems with the extra 25k in turns; it is there for the taking.

The global is currently led by "Afternoon-Delight" with a networth of 176 billion. Seems there will be a lot of movement before the end of the round on many fronts. Apparently everyone is off to a slow start; no family has the 10 members to enter the rankings. I appreciate everyone making my job so easy but how about someone get off there ass and give me something to write about.
Let us take a look and see what we have for names this round!
We have a "GovernorGangBang", a "Pussy_Wagon", "DonSami-Retard" (my personal favorite so far) and "ChickenDinner". And if he joins forces with "WinnerWinner" at the end of the round they will earn some bonus points for team work. We have a "Mr_Bananapants" and while it is not too original it does have a nice ring to it or should I say peel. "Big_Trips" should switch it up and call himself shermstick for the round. That would have been a contender.

Anyway will see if any names get added to the list before the round ends. And I am sure we will see some action before it is all said and done. Until then Roving_Reporter is out this bitch.
__________________________________________________ ____________________
I will start by saying this review is not going to be up to the low standards I have set for myself. I lost my end of round screen shots so this review will be a bit lacking. I do hope that everyone in the TMB community can forgive my shortcomings, and I will do my best to try and avoid this from occurring again, at least for 10 rounds or so.

Shit happens.
I scanned global on quite a few occasions looking for names that made me chuckle, there were a few but "stinky_snatch" just is not going to get it done. "Pussy_Wagon", nope. If you had a wagon full of pussy you would not be on TMB. Maybe he means multi pussy? Mr_Chow, no way...maybe if it had been Chow Yun Fatty we could talk. The winner without further delay is "DonSami-Retard".

Made me chuckle and that is why I still play.
__________________________________________________ ____________________
-Level 4-
rank mafioso net worth

1. Regulator_Og $22,474,482,695,518
2. Little_Foot $13,518,668,503,001
3. dora (Viking_Slap) $13,342,356,879,872
From Viking_Slap:
"I don't know what exactly you want to hear. Basically, I joined a family full of level 1players and I single handedly got them ranked and I too 3rd in kills and 3rd in level 4 (I could have taken the money to take 2nd place .... but I wanted to share with the others because it is a Team)"
__________________________________________________ __________
-Level 3-
rank mafioso net worth

1. MATTY_ATE_ME $10,288,336,646,142
2. gfy $8,572,884,807,027
3. Joss $6,453,267,381,026
From an anonymous member of the Warriors:
"Two of our members worked together and won level three gold. We're sexy. You're not. Goodbye."
__________________________________________________ __________
-Level 2-
rank mafioso net worth

1. DomDaPizzaBoy(Cracker) $10,939,694,415,360
2. Proof(StickyCat) $5,000,918,647,400
3. President_Staples $3,629,799,227,555
From Domenico:
"Cracker got level two gold for his first level two medal. Thanks to everyone that helped out in our family."
__________________________________________________ __________
-Level 1-
rank mafioso net worth

1. MisterPet(ConnieBro) $8,110,270,726,798
2. Loch_Ness_Monster(Jamrock) $3,626,538,162,001
3. SoA $3,412,757,167,533
From ConnieBro:
"This turbo didn't go as planned but we still managed to get two ranks. Stickycat got silver in lvl 2 and me gold in lvl one. Nevertheless it was an okay turbo. Hopefully next one will be better tho
"
From Hollywood_Hubert:
"Well went for a theme round for turbo, the turbo theme Ghostbusters. Told all my dudes and dudettes to pick a ghostbuster themed named. That went alright but we did have two Venkman which was a little disappointing, maybe that was a sign for things to come. yup, rules came out and not the greatest rules for us, but we press on. We did okay not great again a little disappointing.

family name- bustin_feels_good, we took 4th place just behind third, really kinda wanted third but get the bank up with the last two people in family. but we did however get a tier in level one silver Loch_Ness_Monster-jamrock in the main. it was a fun round i looted a trillion in the last hour and half which was pretty enjoyable."
__________________________________________________ _________
-Collecting Family-
Family Boss Networth

1. 42hitters Joss $8,070,180,754,397
2. Roxys_Opium-Den gfy $7,468,603,082,504
3. Presidential_2 President_Staples $4,636,669,982,907
From RayRay:
"I always remember the "little people", as you call them. Here in Phoenix there is no little people we are all equals.
Thanks for the great appreciation of the interview. The past turbo was not an easy turbo with the no range and other things. In the end it was a battle for any places. We had 2 families. Our Players got collecting family bronze some ranks and a tier for bronze level 2. We thought we got pushed out of everything but the collecting family but seems we didn't. Was ultimately yet another successful turbo!"
__________________________________________________ __________
-Best Supporter Killers-
rank mafioso dus killed

1. SpeedHumpAhead 4,575,570
2. Regulator_Og 1,757,776
3. dora(Viking_Slap) 1,529,624
-Best Free Killers-
rank mafioso dus killed

1. High_King 655,187
2. The_Guvnor 544,549
3. President_Tobin 395,511
I would like to encourage free or supporter killers in future turbos to look for Roving_Reporter in any main round. Do not hesitate to message me about your accomplishments.

Roving_Reporter signing off.
Thank you Roving_Reporter! Always a pleasure to work with you! Maybe we can be in the same family sometime! It's like NBC, CBS & ABC working together, but sticking to their channels! Ha!
Main Round 604 had several twists and turns, here's the review for our 604th round!
This round, we saw the beginning of a rule that some might say was a bit excessive, but Admin Storm is king with the rules!
Let's hear from some people as to how they took the new rules right out of the gate!
"500 turns for an op hit is just ridiculous. Sure it gives a nice and steady op hiring round but it gives no opportunity in bringing down your enemies op count.. I know it's gonna change but i think this rule shouldn't have taken place in a round at all." – Pooxx (Warriors)
"Well, obviously because IU have been whacking our ops nonstop, I favor the 500 turns per business hit and it seems to be working. I mean this round most of IU steal 1 plane per hit from me instead of killing ops like they usually do.

But I have to say that 500 is a bit much, yesterday forgot about the business hit cost and tried to kill one of warriors players ops then remembered as i was about to click the attack button and stopped. – SlixedBro (Hitsquad)
"Why ask? Doesn't make a difference what anyone thinks." –Anonymous IU Member
Apparently, there is a broad spectrum of opinions about this particular rule! That IU member doesn't seem to read the forums! Storm put out a wonderful post about game discussion and the The State of the Game. You can view that here: http://www.themafiaboss.com/tools/fo...ame-discussion
Speaking of the State of the Game, let's check in and see how things were going with 5 days left in the round!
-Level 4-
rank mafioso net worth

1 Syko $1,301,542,919,670
2 Roger $562,409,490,209
3 ME $428,660,399,179
Here's a comment from BlackSwan who seems to be running things with Omerta right now.
I think IU is on the way OUT and RayRay/Phoenix are on the way IN. Let me rephrase that... IU is on the way out and Detroit is on the way in. I just think the game will hear more for them in future rounds.
Wow! What a statement! What do YOU think about this?
-Level 3-
rank mafioso net worth

1 Annihilator $12,979,240,572
2 JJ_PAGANO $11,635,795,810
3 Lil_Asian $5,102,869,513
-Level 2-
rank mafioso net worth

1 RoCkEm_420 $5,159,762,348
2 Mr_Crashed $3,506,209,527
3 Was $3,476,132,846
-Level 1-
rank mafioso net worth

1 cibalia $4,936,602,777
2 scaronface $3,358,273,822
3 KD35 $2,855,294,138
-Best Supporter Killers-
rank mafioso DUs Killed

1 BONO 602,199
2 Pops 449,150
3 ME 405,992
-Best Free Killers-
rank mafioso DUs Killed

1 SOExclusive 297,965
2 Moonlight 247,425
3 Sergei_Mikhailov 148,172
-Collecting Family-
rank family boss networth

1 HITSQUAD_BROMANCE $567,125,819,692
2 PHX_Uprising $379,865,711,054
3 Warriors $212,283,251,195
-Union Family-
rank family boss networth

1 LEGENDS $893,203,473,336
2 IU_RU_HQ $783,219,403,316
3 Detroit $643,597,646,807
4 GaMBinO $359,951,562,299
5 WesT_CoasT $336,317,471,111
What a difference from how EOR's usually sort out! We'll see how things sorted out in the end in a few moments. Let's take a moment to focus on a few other things! There has not been much communication with some of the newer members in these blogs, so I decided to see how people were reacting to the game as a newer member this round! Here's one comment I got.
"I like this game. The only about this game I don't like is the random attacks for like 147 dus! Attack for no reason if they build more rather than atking they would get higher ranks but people don't realize they can attack me and my nw don't lower much the more op's and collecting u have the higher the nw =)." bigbri (HKU Family Member)
Thanks for the comment, bigbri! We appreciate your insight into the game and look forward to seeing you in the ranks! With all the drama going on in unions these last few rounds, particularly Legends, I stepped in to see how things were going over in Legends!
"Everyone is working hard and trying to get the best result possible here at Legends." Vito – Enforcers
As I was walking through the Legends Union hang out, the one thing I walked away with was the fact that V was all smiles the whole time I was there. I did notice that he's no longer union don. What happened to his short-lived donship? Any comments or statements about this situation leave them here on the blog! Discuss away!
Onto the rankings! Here's how things sorted out at EOR for Main Round 604!
-Level 4-
rank mafioso net worth

1. Honeybadger $5,517,701,731,217
2. Murderer $4,175,159,482,687
3. Legbro $1,600,896,884,069
I was very happy with it. I don't need the medals but I have a great family and they wanted me to have it. It took a lot of teamwork, but everyone made it happen, so the rank is more of a reflection of HS teamwork and not me. In fact, most of the cash was made by other players.
Thanks for the comment, Legacy!
-Level 3-
rank mafioso net worth

1. Annihilator $1,003,466,258,025
2. 87 $1,001,231,385,390
3. IroncladLuke $907,000,175,710
-Level 2-
rank mafioso net worth

1. John_Doe $777,362,833,191
2. shell $733,290,040,610
3. RockyBRO $600,397,850,097
-Level 1-
rank mafioso net worth

1. hazylife $651,295,465,684
2. dabaws $600,590,749,302
3. fkwit $300,175,741,989
-Best Supporter Killers-
rank mafioso DUs Killed

1. BONO 1,440,317
2. ME 982,792
3. Ravenkc 865,438
-Best Free Killers-
rank mafioso DUs Killed

1. MD 557,617
2. Moonlight 455,005
3. dabaws 370,959
-collecting family-
rank family boss net worth

1. Warriors Haggs $2,557,943,516,677
2. UC_Avengers Hollywood_Hubert $1,231,053,825,874
3. PHX_Uprising Amazing $1,087,298,562,988
4. HITSQUAD_BROMANCE ConnieBro $472,315,821,997
5. NaMeLeSs Domenico $123,084,639,171
Here's a comment from Joker in Phoenix!
Last round I was Bender in Phoenix_Uprising We took Bronze. Our family did an awesome job working together to get through that round. Detroit Union took fourth for collecting Union Overall a great round. Turbo was awesome as well I liked the twist they put on it. Can't say much about turbo besides we walked away very happy.

Respects
Joker
Phoenix Communications Officer
-Union Family-
rank family boss networth

1. IU_RU_HQ Murderer $4,265,561,645,607
2. WesT_CoasT BliZzArD_420 $3,680,874,656,842
3. LEGENDS V $2,074,720,774,904
4. Detroit RayRay $835,728,895,235
5. GaMBinO SammF $429,714,208,046
I asked around in IU after the round to see if I could get a comment from them about things and here's what I got.
Blogger: Would you like to comment on your previous round?
Wesker: Sorry I'm not allowed. Go ask another family.
Blogger: You're not allowed? Bummer. Would be nice to be able to shine some good press on IU these days.
Wesker: I was polite. Don't make me tell you about your mom now gtfo lol.
Wow! Quite a discussion! No comments even on how things are going – with the promise of good press even! With Eck frozen, who is running things?
This was a fantastic round! What a dynamic group of people in the levels. If you have any comments for the coming round, please let me know!
If you're interested in writing a blog or have the desire to give information for a future blog, contact Blogger, Storm, or Tiki in game.

New to
The Mafia Boss Game?
Sign up now and play!