Round 615: No Ratio, No Range, No Problem
In a round that saw no range and no ratio, we also saw the return of the increased family prize. It would seem subs were up to bat this round. The return of the killer prizes would bring some of those subs to the table to eat. If you are trying to collect you are probably just food this round, but do not take it too hard. Because of the costs of 3k in turns to touch your operatives, they should be safe.

As we scanned global no one had gone too high up the ladder. With no range it seems that everyone feels safer in the pack. Nobody had separated themselves as far as operatives are built either. I am sure a few will get on at the end of the round to flex their muscles, so we will have to see how it pans out.

In the supporter killer ranks "Razor" feasted and sat at 2.3 million kill points and it seemed "The_Chaos" and "DOGGER" had to take the leftovers in a doggy bag. But perhaps one of them will decide he wants a place at the table. We will check in and see at the end of the round.
In the free killer ranks it is really still anybody's ball game. With no range a free player hardly stands a chance of being able to build. And neither does anyone else get the chance to produce the kill points. So it might be harder for someone to separate, but currently "Play" sits in 1st at 207,957 kill points. Just a little over 1k behind sits "W" , and then perhaps in theme of simply lazy brained players, "ABC_123" holds the last spot at a pre-k teacher short of 151k in kill points. It looks like it will come down to the wire of who has the most time to invest into the round. I am looking forward to the race at the eor.

For once not one family has gotten the 10 players, so we will all just have to wait until the last hour to see who comes out swinging. It would seem the odds in favor would be for "Mary_Janes_Flowers" with already six 4 star players. Now my favorite part is to scan the global to find names that make me chuckle. "JLO_BOOTY" is here but you know it is getting old and on top of that, it snitched on Shyne and he lost his flow in the pen. We also have "GrannyPanties" that will in the very near future be on JLO. 2 killers have been spotted: "OJ_Simpson" and "Jason_Voorhees." Maybe we can have a death match while we wait for the end of the round....make it happen Storm.
As I scan globals I notice a lot of wrestlers in tights, will have to see if they come together. We have a 60 year old communist that likes to pose on animals with his shirt off in " Vladinir_Putin." I also see a lot of Star Wars characters, maybe the force is strong with one of them. Only time will tell, but if you aint got no Yoda I can tell you that you aint shit. But nothing has got a chuckle. However, we do have a "Cows_Say_Moo" in Tokyo right behind "real-cow." So we either have a multi or a theme, either way this is the closest to a chuckle currently, I will take what I can get.

Anyway I have lost my train of thought (if I ever had one), so on that note I will tell you all to stay tuned for the end of the round to see what the fuck happens.

Until then Roving_Reporter is signing off.
__________________________________________________ ____________________
I will start off this review with just saying that there was some kind of miscommunication between the publishing department and myself. I did in fact turn in my review for round 613 and it unfortunately got missed and by the time it was found it was rather late to post it. Perhaps they will post them both together, perhaps not, but if you contributed to round 613 with information or a quote, my apologies and I will make sure we avoid this from happening again.

Now on with the review.
__________________________________________________ ____________________
Level 4 EOR
At the 5 minute mark we saw "MaryJewAnna" (perhaps Jewpac's wife) sitting with a networth of just over 47 trillion. Followed by "OBI_WON" (and I stick to my original statement no Yoda no peace), who had 28 trillion. While "Stone" held bronze at a crack rock shy of 17 trillion. At the 2 minute mark "MaryJewAnna" had grown in a stature to 68 trillion while "Rollo" at 24 trillion joins the group of TMBers that pay tribute to Vikings of SOA every round. "Stone" still held 3rd. Where is Obi Won? I tell you where: looking for Yoda as without Yoda you can never get gold in the top tiers. Everyone knows that. With 30 seconds left all the positions held the same but as 8 zero's aligned, there had been a few changes and only "Stone" stood like a rock to claim 3rd.
-Level 4-
rank mafioso net worth

1. CherryRed $49,014,126,799,899
2. Rollo $29,360,349,668,098
3. Stone $17,388,942,076,595
__________________________________________________ ____________________
Level 3 EOR
At the 10 minute mark The "Gambler" held the gold and he would never look back. So the race was on for silver and bronze. At 5 minutes, "SilentSons" held silver with a shh short of 7.5 trill. He was followed by "ISIS" (all caps to show he means business) at 1.5 trill. At 1 minute the top 2 held the same, but silver had been turned over to "Jools" at 62 billion. However we all know 62 bill will not get it done, but hey at least you got your name in the review. As the round ended "KANKAKEE1" jumped up to snatch silver and knock "SilentSons" down to the bronze. And that folks is how it went down.
-Level 3-
rank mafioso net worth

1. Gambler $9,615,974,729,290
2. KANKAKEE1 $8,037,531,334,491
3. SilentSons $7,682,252,475,077
From TonyStewart:
"Vrooom! Let's go racing boys! When the green flag dropped signaling the last hour of turbo, it was off to the races for our team! There was a lot of bumping and jockeying for position, but in the end our crew chief (Gambler) did an outstanding job of earning us three, top 5 finishes. In the Sprint cup race (level 4) we placed 3rd and 4th. And in the Nationwide Race (Level 3) we took home the checkered flag and the Gold medal! Great job guys! Our teamrocks!

--- TonyStewart"
__________________________________________________ ____________________
Level 2 EOR
At the 2 minute mark "Baron_Von_Raschke" held the lead at a little over 2.1 trillion (in the future this reporter would appreciate if you keep the names a little shorter, all those vowels make my head hurt). 2nd spot was held by "Josipinho" at somewhat less over 2.1 trill and 3rd belonged to a name with no vowels, short and to the point: "MTN", who had 941 billion on hand. I think if Baron stays in the race he will from now on be called "BVR" . I like that I hope he does too. At the 1 minute mark the dark side had come to piss on everything good and "Darth_Vader" jumped into the front. I heard him say "Fuck you and Yoda" as he sat with 6 trillion and a light saber. Not to be outdone "GimmeDat" was just behind at 5.9 trill and our good friend "BVR" had a networth of 2.5 trillion. "BVR", not to be confused with "PBR" who sold this cheap American classic to the Russians.

As the clock ticked to doom for some and victory for the few, "Smash" told "GimmeDat" not so fast and snatched the bronze right from his hands. While "Chad_Johnson" took up on TMB since he cannot get a job in the NFL, and got himself a silver. "Darth_Vader" showed me the dark side was strong enough to get gold in level 2.
-Level 2-
rank mafioso net worth

1. Darth_Vader $7,343,706,274,199
2. Chad_Johnson $6,001,617,983,538
3. Smash $6,000,089,694,928
__________________________________________________ ____________________
Level 1 EOR
At 2 minutes a "Christian" stood on piles of money, blinded by greed ( that never happens). 17.2 trillion give or take a sin or two. Now in second was "GimmeDat", who if he had stayed in level 1 would have gotten a gold here, but he decided to be greedy and shoot for level 2. When it pans out I tell you all: well played. So it is only fair that I point out to you when it isn't played so well with: better luck next time, at least nobody knows who you are. Anyway in the 3rd spot, there was another fucker with too many vowels: "Scandiegomischeif", who had 1.1 million. You get no medal with all those fucking vowels, let that be a lesson to you.

At 30 seconds greed still seemed to corrupt the young "Christian" who held tightly on to his 17 trill followed by "Arjen_robben" with 5 trillion and "Scandiegomischeif" who proved me wrong and snatched a bronze. As the gates opened the young "Christian" saw the error of his ways and used the transfer tab to give to the needy. And then he settled for a silver. The gold went to a guy who could only get a bronze in real life. Could you follow that? I tried to make that one tough on you.

If you got all of it you are destined for many great things outside of TMB.
-Level 1-
rank mafioso net worth

1. Arjen_robben $5,001,560,581,002
2. Christian $3,260,139,547,473
3. Scandiegomischeif $1,188,019,834,575
From scaronface:
"Most of our family was working with different people this turbo. Due to lack of planning. We made a go of it in the last few hours though, Myself and Gasface achieved 3rd in level 1 and level 3. Phat Tony and undercover got 1st family. So it was a decent round! We are looking forward to the next."
__________________________________________________ ____________________
Collecting Family EOR
5 minutes left and the 3 at the top would stay at the top, only the places would change. I always appreciate family medals, as sometimes it takes a few to sacrifice their rewards to give it to the many. I think it shows good character. Now if you have boat loads of cash and both do well, then to each their own. My odds on favorite from our sneak peek came in, now if only Vegas knew what I was talking about when I tried to call in and place my damn bet on who would win the gold family on TMB. I say fuck you Vegas. I want my money.
-collecting family-
rank family boss net worth

1. Mary_Janes_Flowers $20,894,565,257,903
2. STAR_WARS_R_COOL $17,742,604,788,465
3. Cn_Cr3w(Nameless) $13,640,851,998,563
From Domenico:
"I know we got third family, but not sure if we got any tiers on top of that."
__________________________________________________ ____________________
Supporter killers EOR
It seems "Razor" cut through the competition and claimed gold from our sneak peek till the end. Congratulations are in order.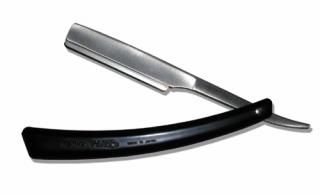 -Best Supporter Killers-
rank mafioso DUs Killed

1. Razor 3,102,480
2. Balloon_Man 1,015,890
3. The_Chaos 933,973
From Smirf:
"Hello, I'm the_chaos on turbo, was wondering ( if I do good enough on turbo) you could write a bit about me in the round review and just sort state that smirf is back, I use to be a fairly big supporter back 2 years ago and this is my first round back and I wanna get my name out there that I'm back to find old friends etc. I bought a diamond sub to keep my highish in the ranks so I'm noticeable too, I spent the first day and a half of turbo as number one du's, op's, supporter killer and most money global, i know that doesn't mean much now that all the other people have started their activities and over taken me a little ( I'm keeping up a bit mind you lol) but would be awesome to get my name back in those reviews first round back like they use to be back 2 years ago


Thanks
"
__________________________________________________ ____________________
Free Killers EOR
Now usually killers do not message me, but this round 2 people messaged me for the same spot. So I have no idea who is right and who is wrong and since I am on a deadline I will simply post both messages in the review and they can fight it out in the comments section.
-Best Free Killers-
rank mafioso DUs Killed

1. Mr_Fred 644,566
2. Play 511,971
3. W 493,417
4. Noob 469,909
From Josipinho:
"5th in tier 3, and 3rd free killers"
From GhostFace:
"Well, we Hooligans didn't do much this turbo round, but as for myself I went on a little killing spree, and landed 3rd place in the Best Free Killer Category."
__________________________________________________ ____________________
That folks is all she wrote for this episode. I could have made the cow moo guy best name of the round but that was a smirk not a chuckle, and you have to at least get a chuckle. We have high standards on TMB and we will not just settle for the cow mooing. So until next round where I hope I can get at least one chuckle from all you brilliant fuckers,

Roving_Reporter is signing off.
If you're interested in writing a blog or have the desire to give information for a future blog, contact Blogger, Storm, or Tiki in game.

New to
The Mafia Boss Game?
Sign up now and play!