Blogger: Mr. Storm, sir. Could I get a comment to start off the round review, like an introduction as to how things went from your point of view kind of introducing the round? I think it would be good marketing to have a comment right at the front of the review from one of the admins?
Storm: How about I stick my index finger up your skinny arsehole, wriggle it around for a bit.... and then make you smell it and tell me what you had for breakfast instead?
Blogger: Well, that's different. Not quite what I was looking for. An interesting comment, sir.
So, I went to Tiki. Surely she has a quote for the lovely audience!
Blogger: Any comments for the main round review, Tiki?
Tiki: I think that Storm's quote would quite overshadow anything I had to say.
Blogger: Fair enough, Ms. Admin.
This round started out with several people signing in and prepping for another amazing round. It was quite a sight watching and waiting for people to build. There were plenty of people that desired to talk to me this round and the first days of Round 616. Some were families wanting to share how they did this round and others were people simply wanting to talk. I love that people are finally warming up to me! See – I'm not all bad! The more you all communicate with me, the more your family gets noticed, mentioned, spoken of and given attention. Can you believe this is the review for round 614?! Sound off in the comments below with the first round you played The Mafia Boss and where you found out about the game.

Here is what a few people had to say this round – whether about their families or whether they just wanted to talk.
So what we managed to get last round was lvl 3 gold for Scrappy, 6th place in lvl 2 for MUZZO and ICU got 4th place in lvl 1. We also got 4th place in family ranks. Many of the guys were busy last round so it was a bit slow and we didn't have as much money as we normally have. That's why I'm quite pleased with what we got.

Constanzia
Mr_Worker: Roving_Reporter?
Nope! I'm Friendly Blogger. I have no connection to Roving_Reporter. Feel free to talk with Righteous or Mohican to pass a message to Roving_Reporter.
I enjoy talking with everyone, please continue to converse with me as the rounds continue! I've enjoyed getting to know many of you. Let's see what happened with EOR!
-Level 4-
rank mafioso net worth

1. Yakzi $11,005,416,024,535
2. Davidd $5,555,492,268,468
3. Vito_Vitale $3,198,149,085,128
Hey blogger this round has been another brilliant round for everyone at Legends. After a superb turbo.. And yes I do mean SUPERB! We finished main round in style once again. Again we achieved fantastic results so congrats to all in Legends. Regarding my L4 tier rank... I want to thank everyone at legends... The guys ... And the 2 ladies. Also a special thanks to the team that runs eor.. I'm not going to name any names but you all know who you are. It is an absolute pleasure working with you all. – Vito_Vitale

I also had quite a conversation with Smirf an hour before EOR. Here's how that conversation went.
Blogger: I see you're holding steady at 4th place in the level 4 standings - what are your EOR predictions?
Smirf: In London elites fighting for 4th place union, hoping to be able to hold on to this little amount to also get a small tier, depends on union place, 5k turns for the union is better the me getting 40k. All comes down to the union banks and what I do with my money.
Blogger: So, you're a team man. I like that! I certainly hope you all do well this round! Enjoy EOR!
Smirf: Thanks bro, this is my first round back for 3 years!
-Level 3-
rank mafioso net worth

1. Scrappy $3,002,056,704,419
2. Bunch $1,852,293,448,339
3. cokelat $1,510,896,322,933
I went to Bunch & Scrappy for quotes. Scrappy was more than willing to speak to us, but Bunch on the other hand… here is what I got from Bunch.
My main round was pretty good. It was quite around Hitsquad and we didn't do nearly as much as we usually do. We went after 3 different ranks and got the gold level three. Thanks to Constanzia and HS for my 3rd Level 3 gold! Doesn't it look good on my profile?

Scrappy
-Level 2-
rank mafioso net worth

1. CYCLONE $1,632,715,123,592
2. Dax_Deridius $1,602,651,387,821
3. BaDa_BiNg $1,501,344,216,000
I went to West_Coast and there wasn't much said by anyone, but they did well in level 2! Here's a quote from Paladin about how their EOR went!
I'm still under shock. Blizzard didn't rank in tier levels and Raven didn't show up for EoR. For a moment there, we thought it was the end of WC.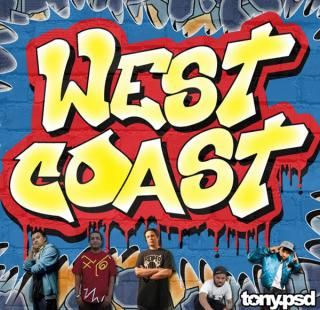 -Level 1-
rank mafioso net worth

1. NGG $1,204,050,672,688
2. shell $1,000,020,209,800
3. merci $500,190,083,720
-Best Supporter Killers-
rank mafioso DUs Killed

1. John_Doe 3,283,438
2. birdmandaddy 3,024,285
3. Evocator 2,327,521
There was quite a fight for Killer Gold all round. Most of the round, we saw birdmandaddy in the lead – with quite an overwhelming lead over the rest of the crew. With one day left, here's what birdmandaddy said.
Just trying to do my best and run through the finish line.
-Best Free Killers-
rank mafioso DUs Killed

1. OVER_N_OUT 355,430
2. Berdugo 312,752
3. MtN 299,102
-collecting family-
rank family boss net worth

1. Warriors Haggs $6,044,514,517,251
2. DyNaStY scaronface $3,794,531,664,471
3. NaMeLeSs Domenico $1,574,111,690,292
4. HITSQUADxYaBish Lucky_Chevy $621,116,951,985
5. UC_Avengers Hollywood_Hubert $206,045,807,384
There have been some comments over the last several weeks about how Warriors has felt left out. This was not on purpose at all and was simply an oversight. They didn't let me out of it this round by taking over the gold in the last few minutes and leaving Dynasty & Nameless in the dust! Way to go Warriors! Quite a dynamic win at EOR! Here are some comments from some of the greats in Warriors!
If the Warriors were in a canoe with one fuckin paddle we'd still make it to Hawaii. We're winners and every single member believes they are. We got knocked down to second place in the family ranks but B laced up her sneakers, stepped on the court, and played like Kobe in game 7. All you other families going for the gold, step back because Varsity is taking the field - BadAjax."
As my counter partner told you, B stepped up out of nowhere. Was a few seconds left, she sent, I banked, we won. AGAIN. I'm not having an ego trip at all, it just proves that we are fucking awesome as stated before
oh and shouts to Dynasty btw – Tony
-Union Family-
rank family boss networth

1. IU_RU John_Doe $6,333,386,395,598
2. WesT_CoasT BliZzArD_420 $2,885,425,339,040
3. Legends DirtyNick $1,399,696,166,944
4. Detroit RayRay $1,159,917,582,186
5. LONDON_ELITE Bella $1,157,169,125,460
Congratulations to all of our winners and every single family & union who participated! Leave comments at the bottom giving high fives, pats on the back and greetings to one another for a job well done all the way around!
If you're interested in writing a blog or have the desire to give information for a future blog, contact Blogger, Storm, or Tiki in game.

New to
The Mafia Boss Game?
Sign up now and play!